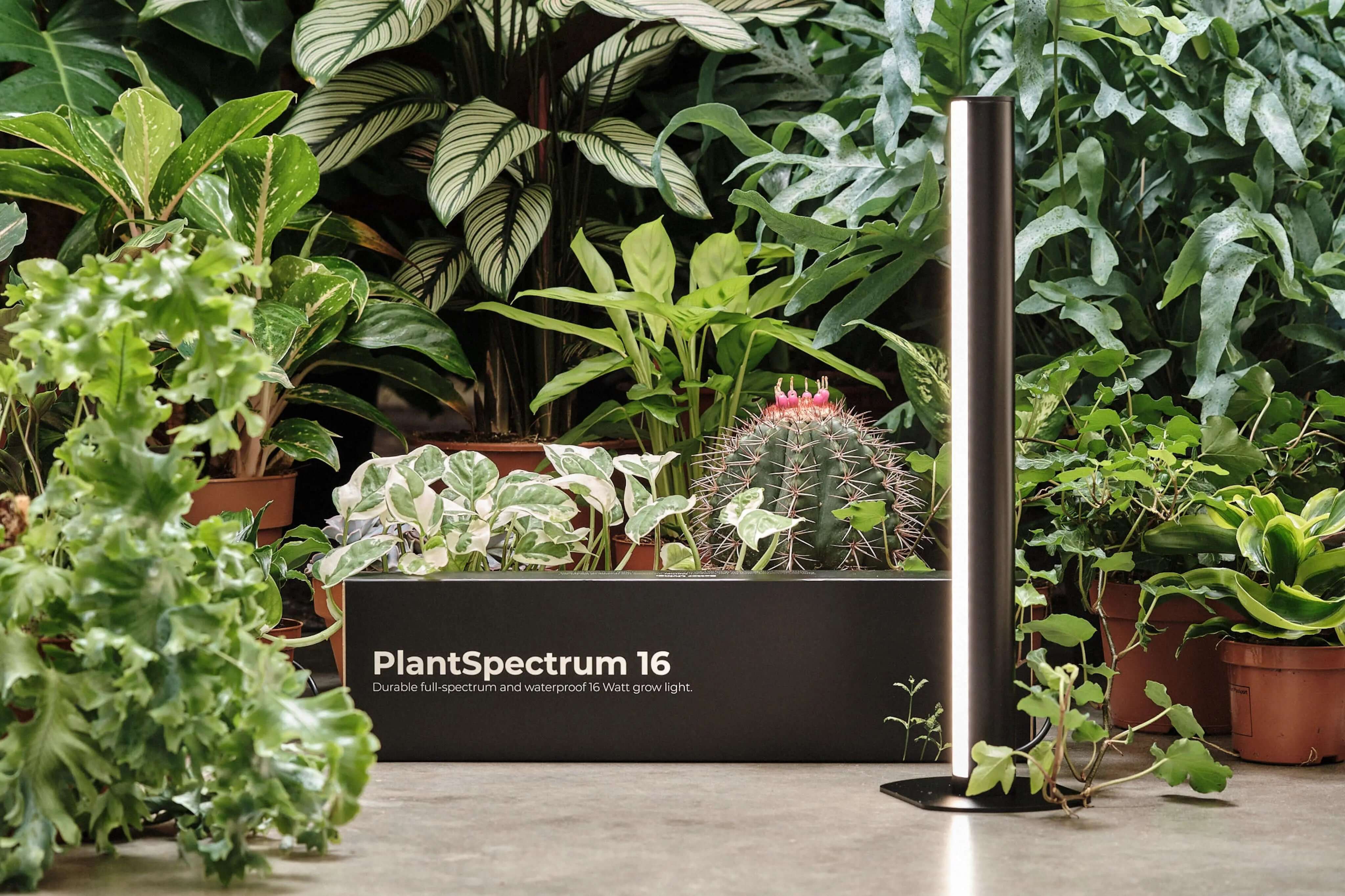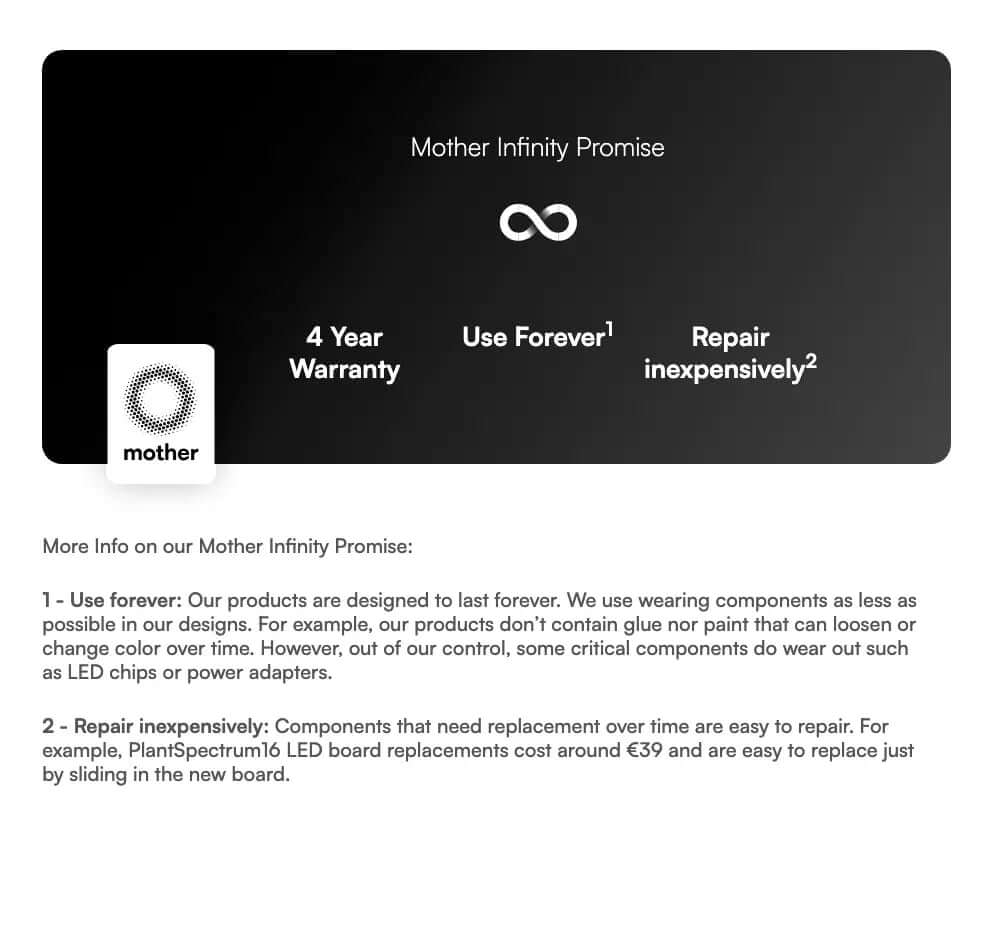 Mother PlantSpectrum 16 - Full-spectrum LED Growlight
PlantSpectrum modules are waterproof IP65 full-spectrum LED growlights that come in 16Watt or 32Watt formats/lengths with a power adapter including all international plugs for use worldwide. A disc for vertical placement is included as well as 2 sliders with zip ties for easy fixture into growth racks. Extra mounts for different purposes can be added.
Technical parameters
Correlated Color Temperature: CCT=3914K
PAR (Photosynthetic Active Radiation): 92%
Human Eye Light Intensity Flux: 2495lm
Light Distribution Angle: 120°
IP65 dust- and waterproof housing.
In the box
Full-spectrum 16 Watt/40 cm grow light module
Wall adapter with all international plug types
Disc mount for vertical installation
Slider mounts for easy rack installation
2x M4 hex screws, 1 hex L-key tool
Mother Infinity promise
4 year warranty  |  Use forever  |  Repair inexpensively
4 year warranty worldwide on LED Board

2 year warranty on other components, worldwide

Visual damage like e.g. scratches that occured after first usage are not covered under warranty.
---