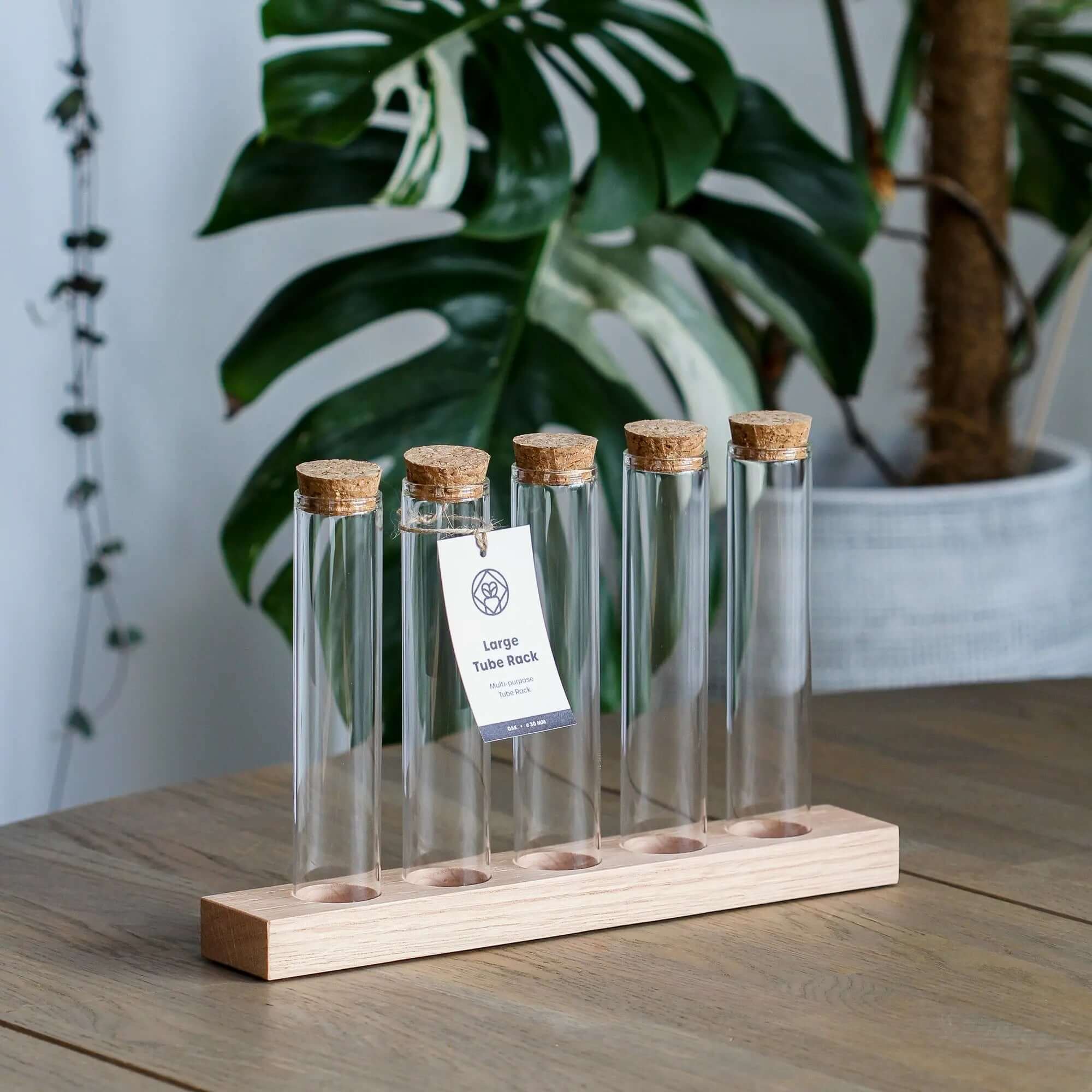 Multifunctional Tube Stand - Spice Rack / Propagation Station - Oak Wood
Handmade organizer with Oak Wood base and Glass tubes – perfect as a spice rack or a propagation station for your plant cuttings, or as a vase for dried or cut flowers!
– Tubes come with a cork cap
– Tube diameter is 3 cm and the height 15 cm
– Base is made of Oak wood, sealed with a matte transparent varnish
Available in different sizes and with different length tubes. Also possible to order in your custom size and amount of tubes.
---