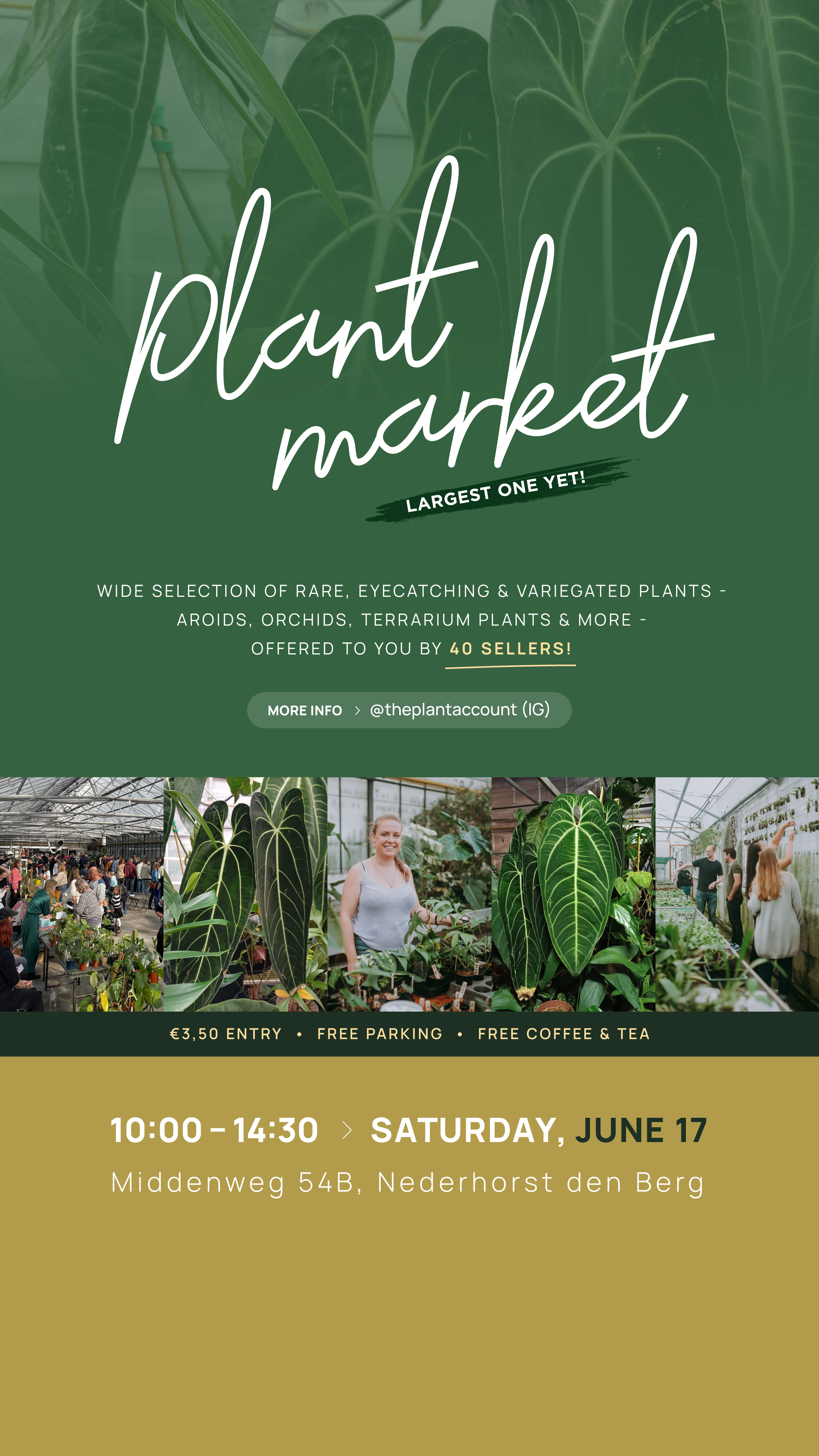 Rare Plant Market, June 17
On Saturday, June 17 is the next Rare Plant Market, organized by Myrthe from @theplantaccount! It's the biggest one yet - with as many as 40 individual sellers!
All information about the market can be found on the Facebook event page here.
When?
June 17, 10:00 - 14:30
Where?
Middenweg 54B, Nederhorst den Berg


Free parking
Free coffee and tea
Entry fee €3,50
Tickets
Tickets can be purchased online here! There will be also a limited amount of tickets available at the door, so don't leave it to the last moment!