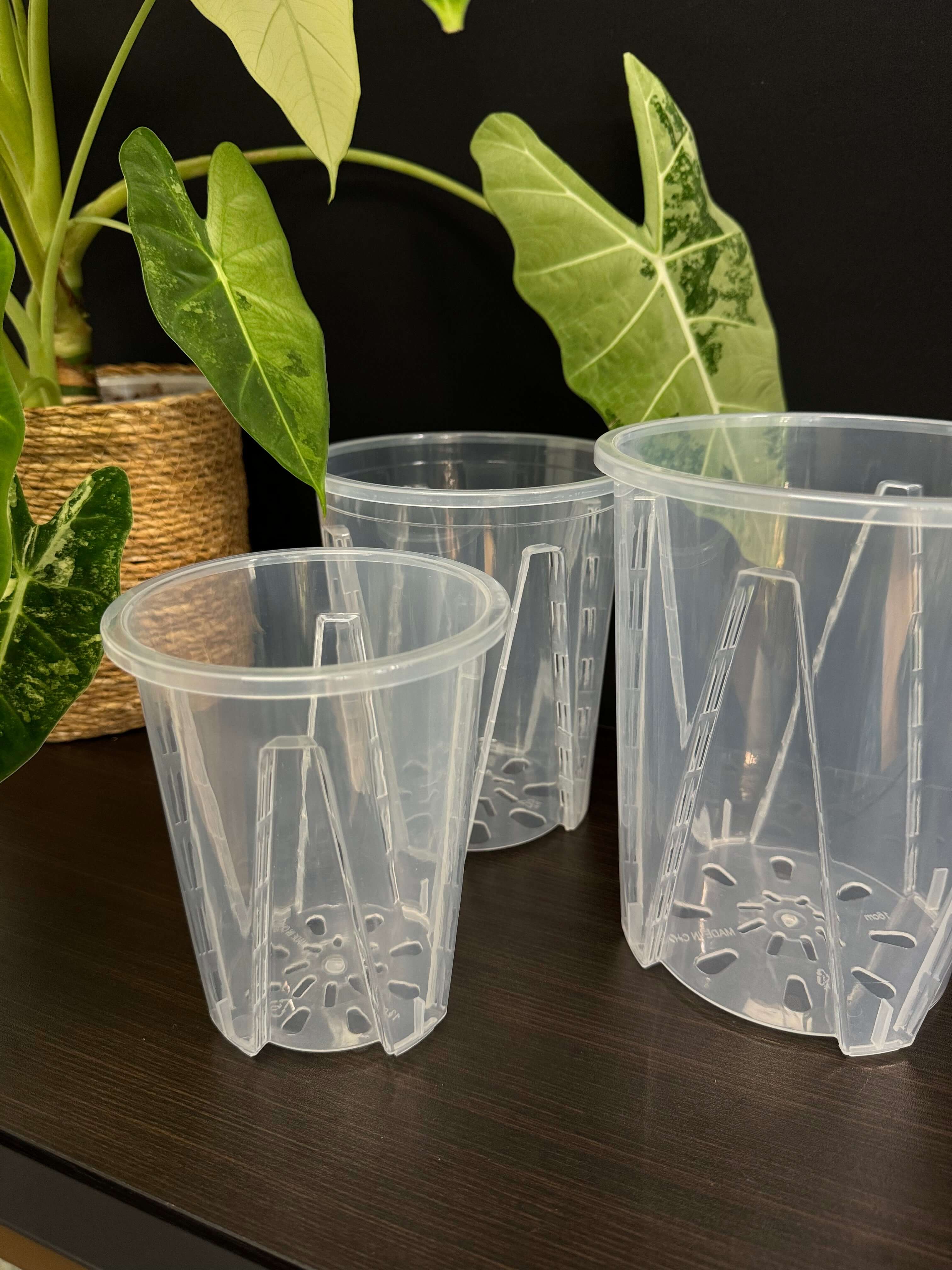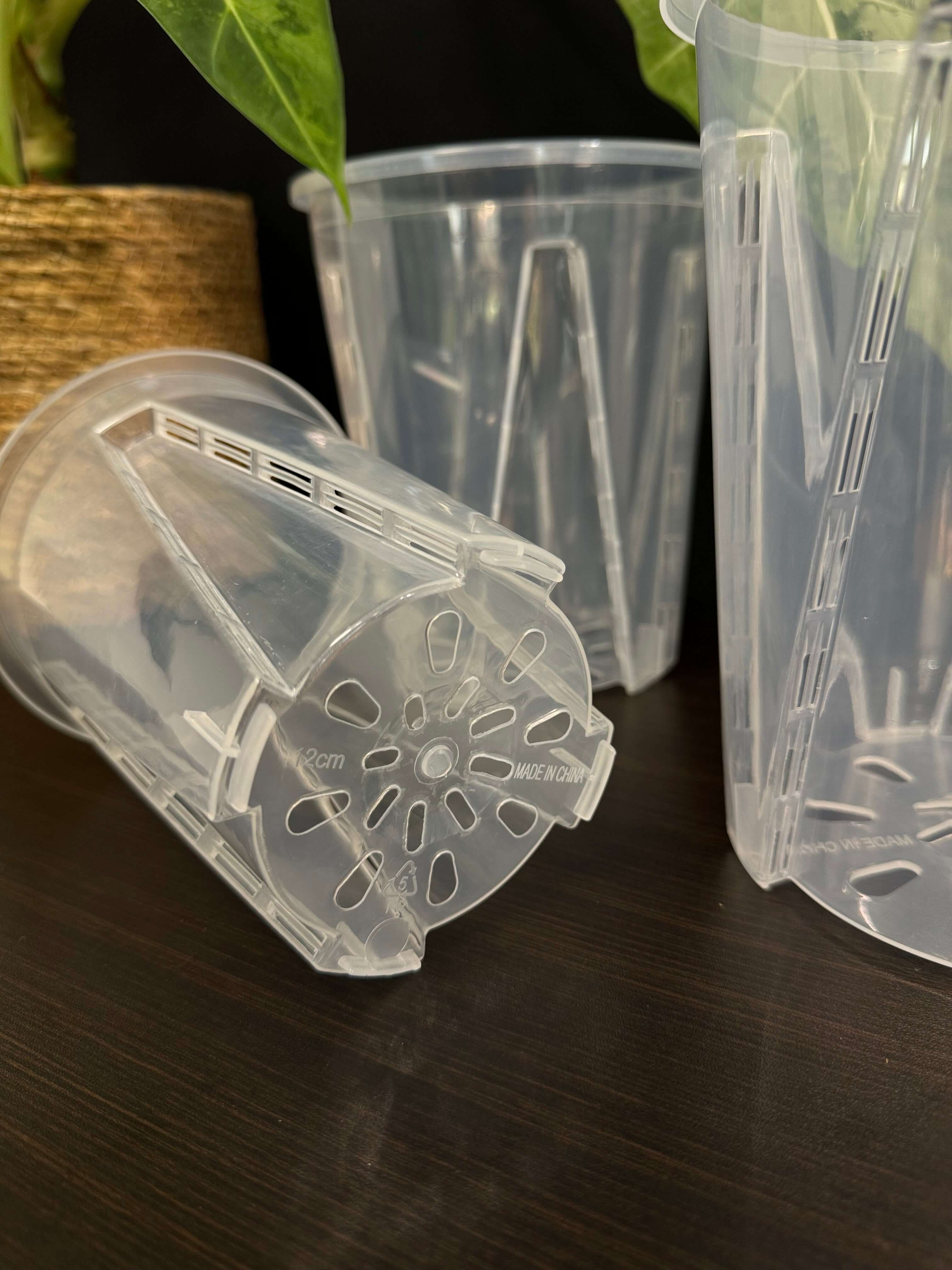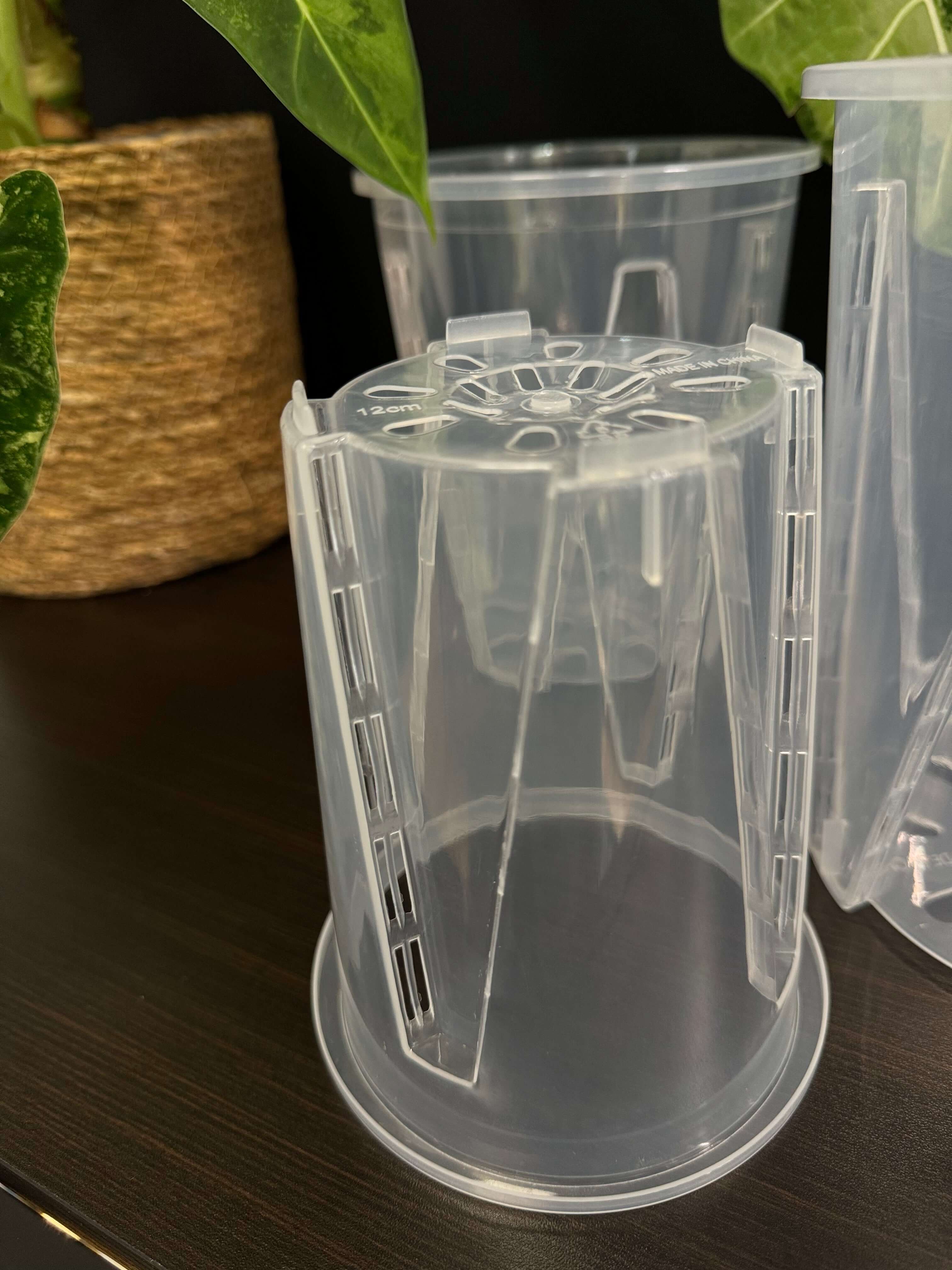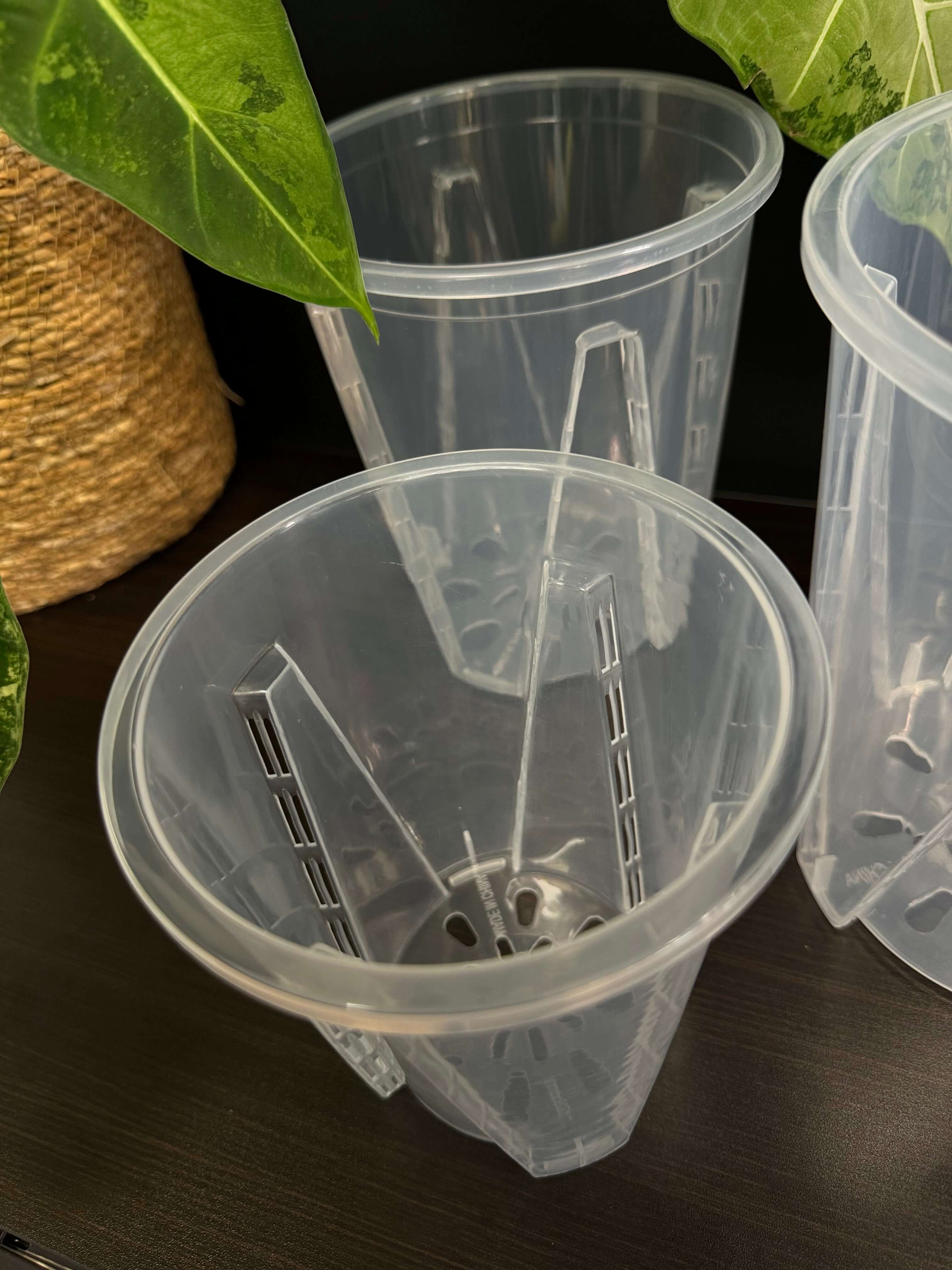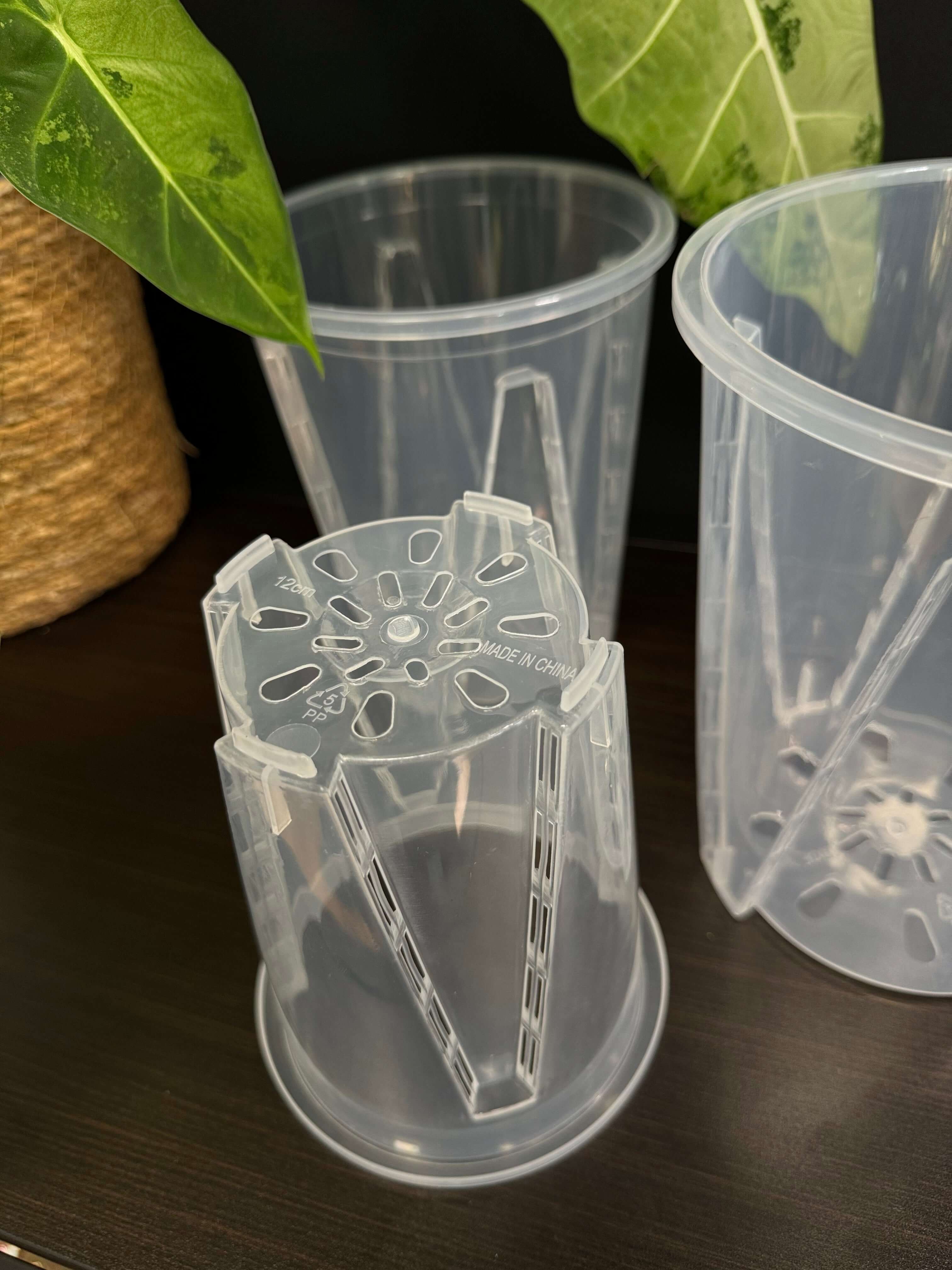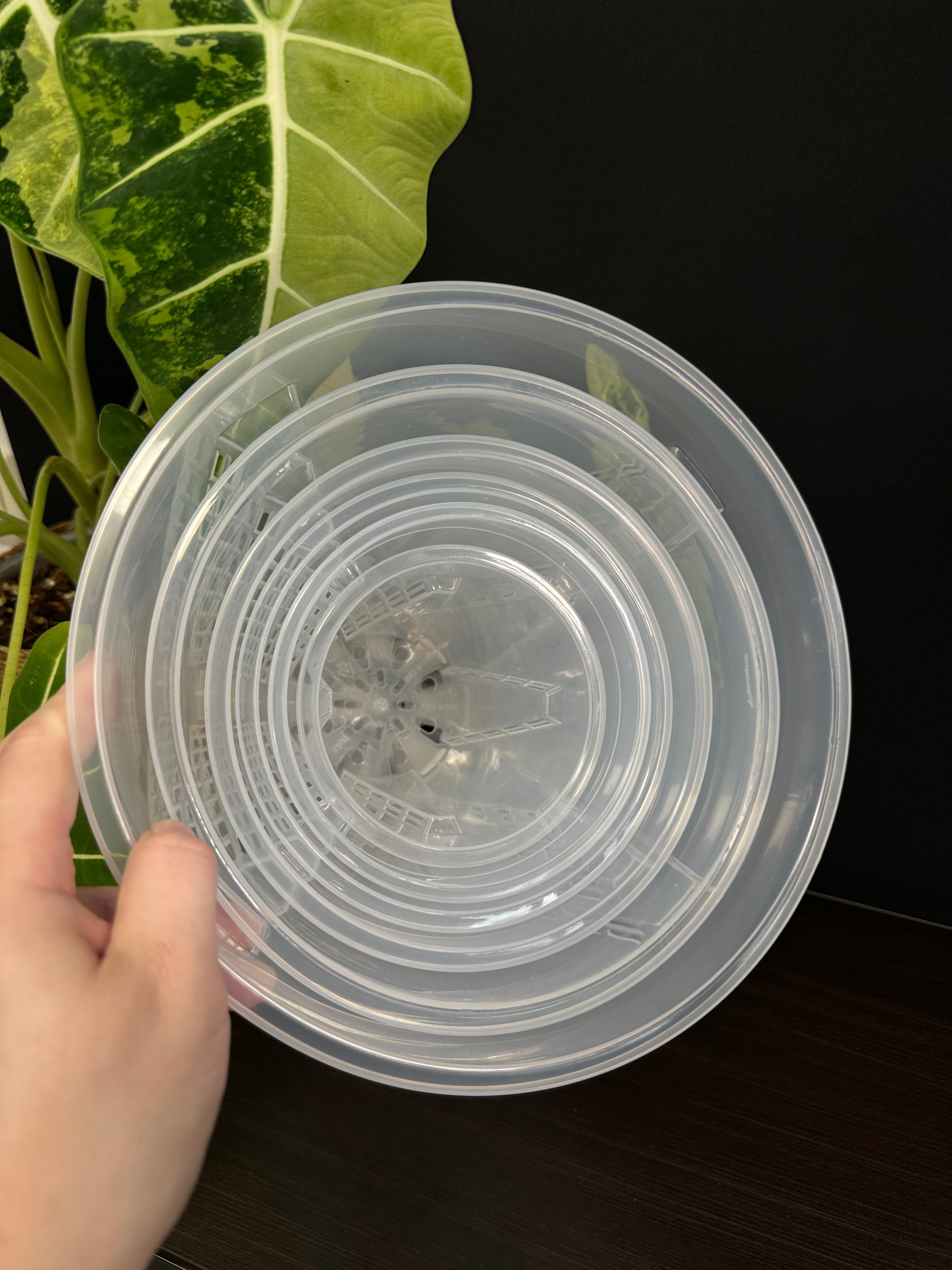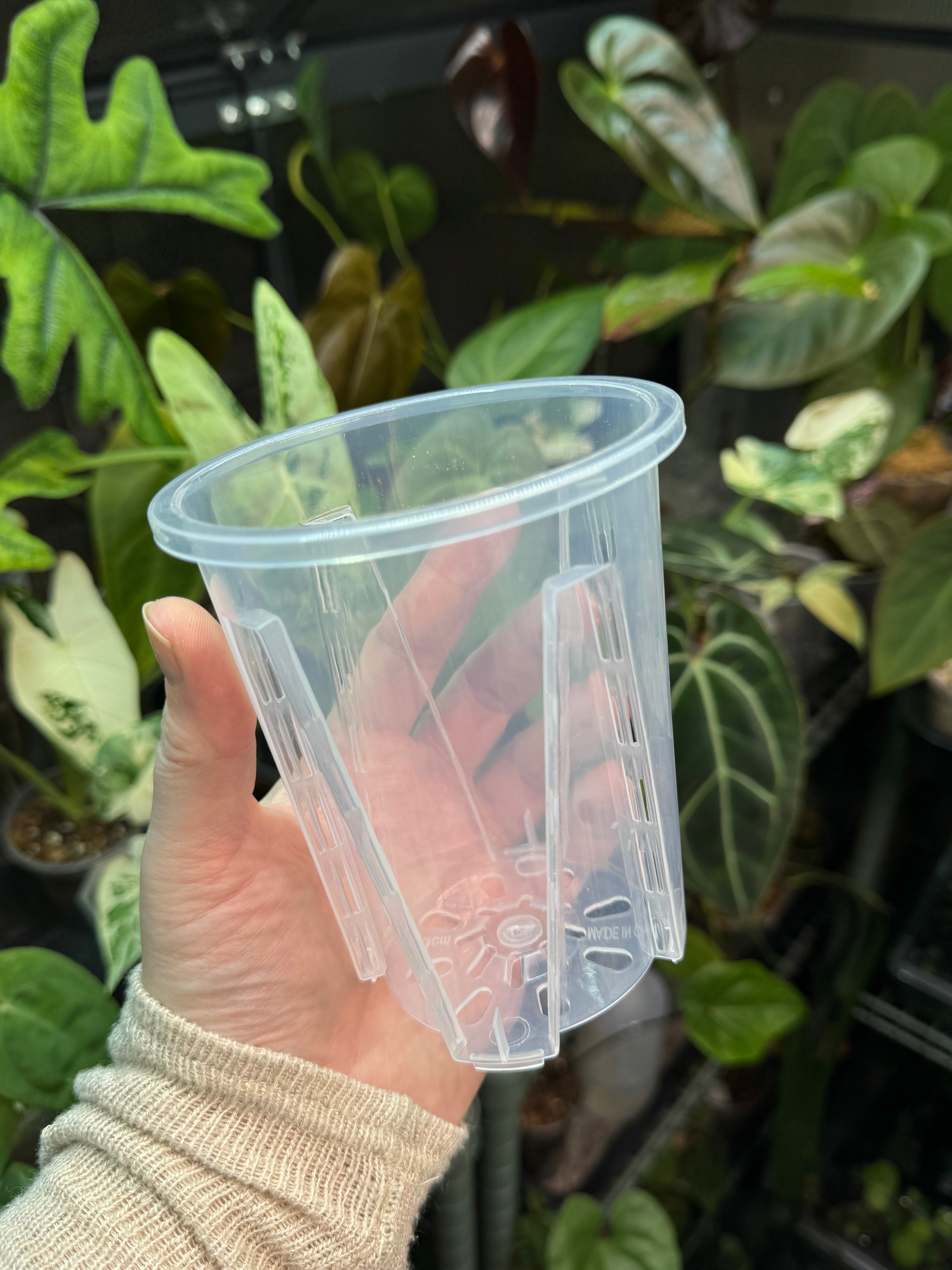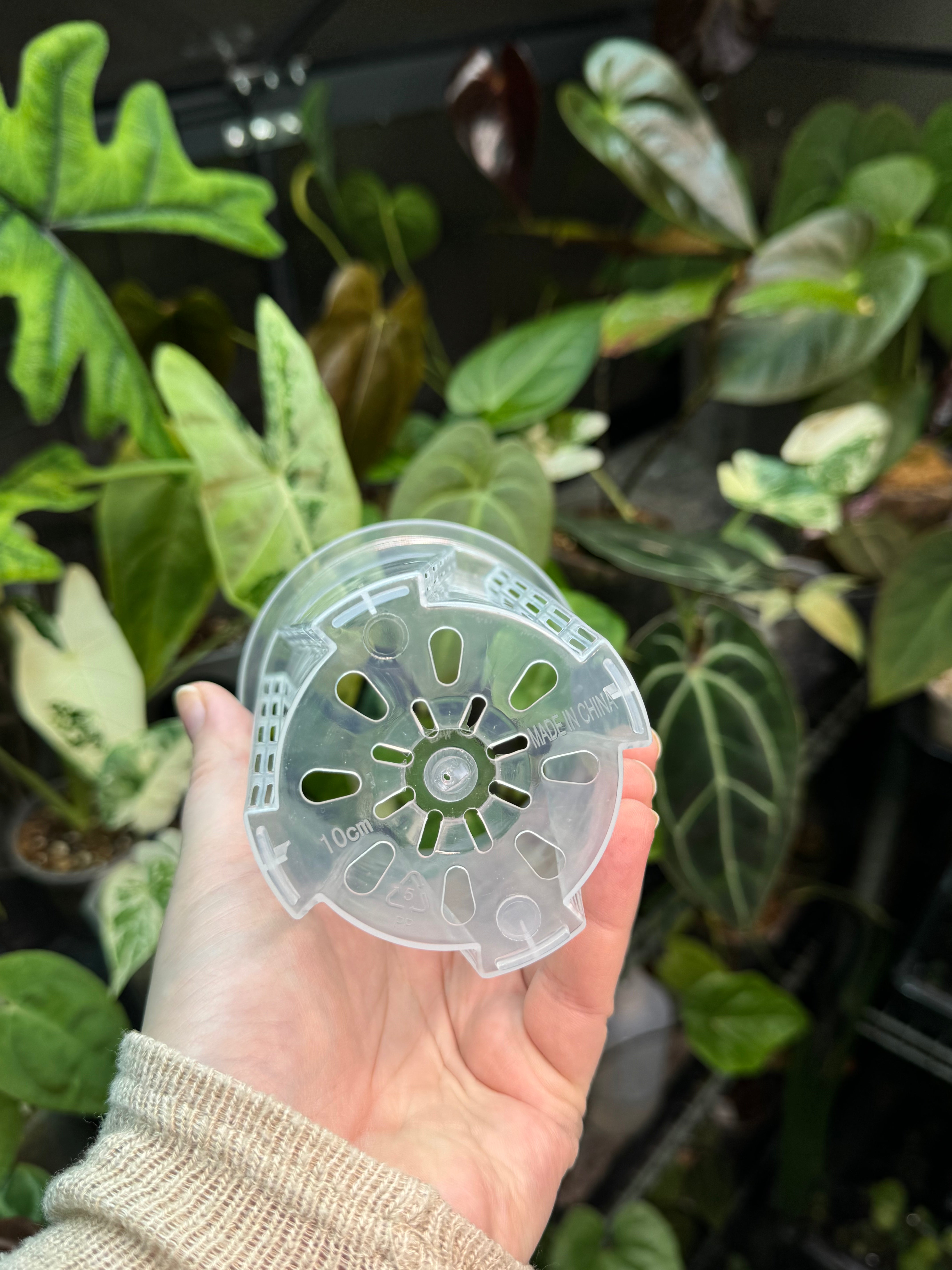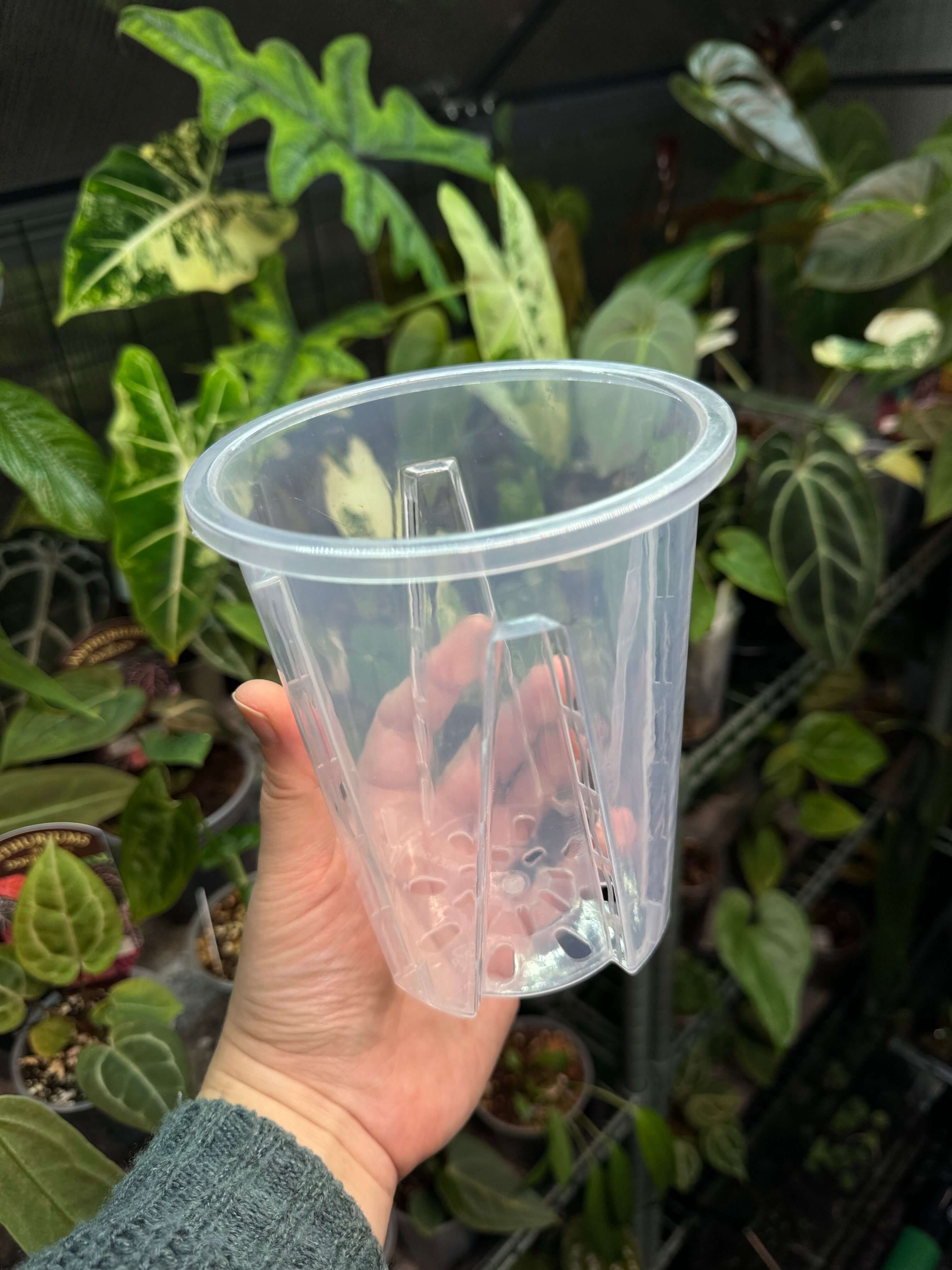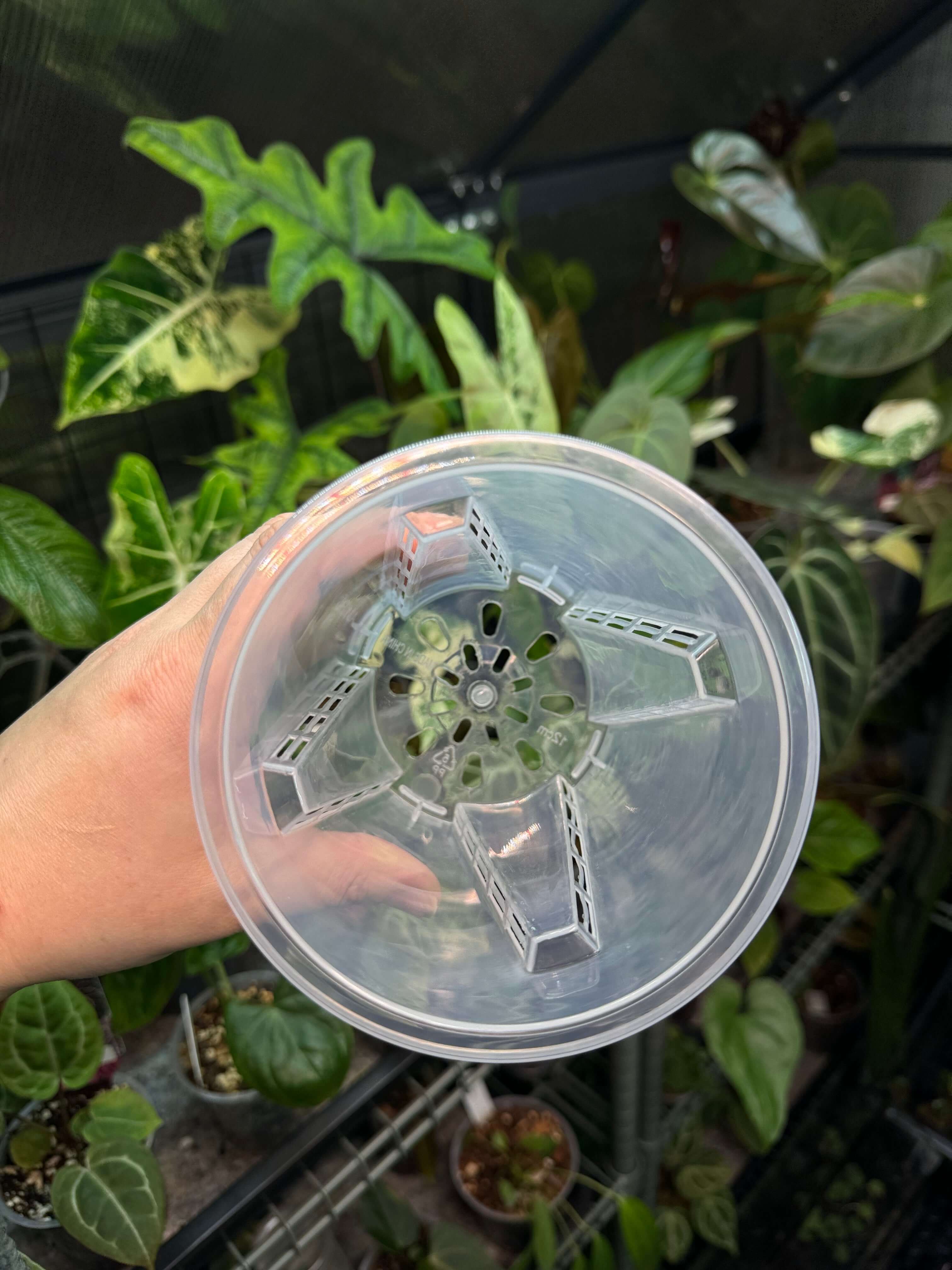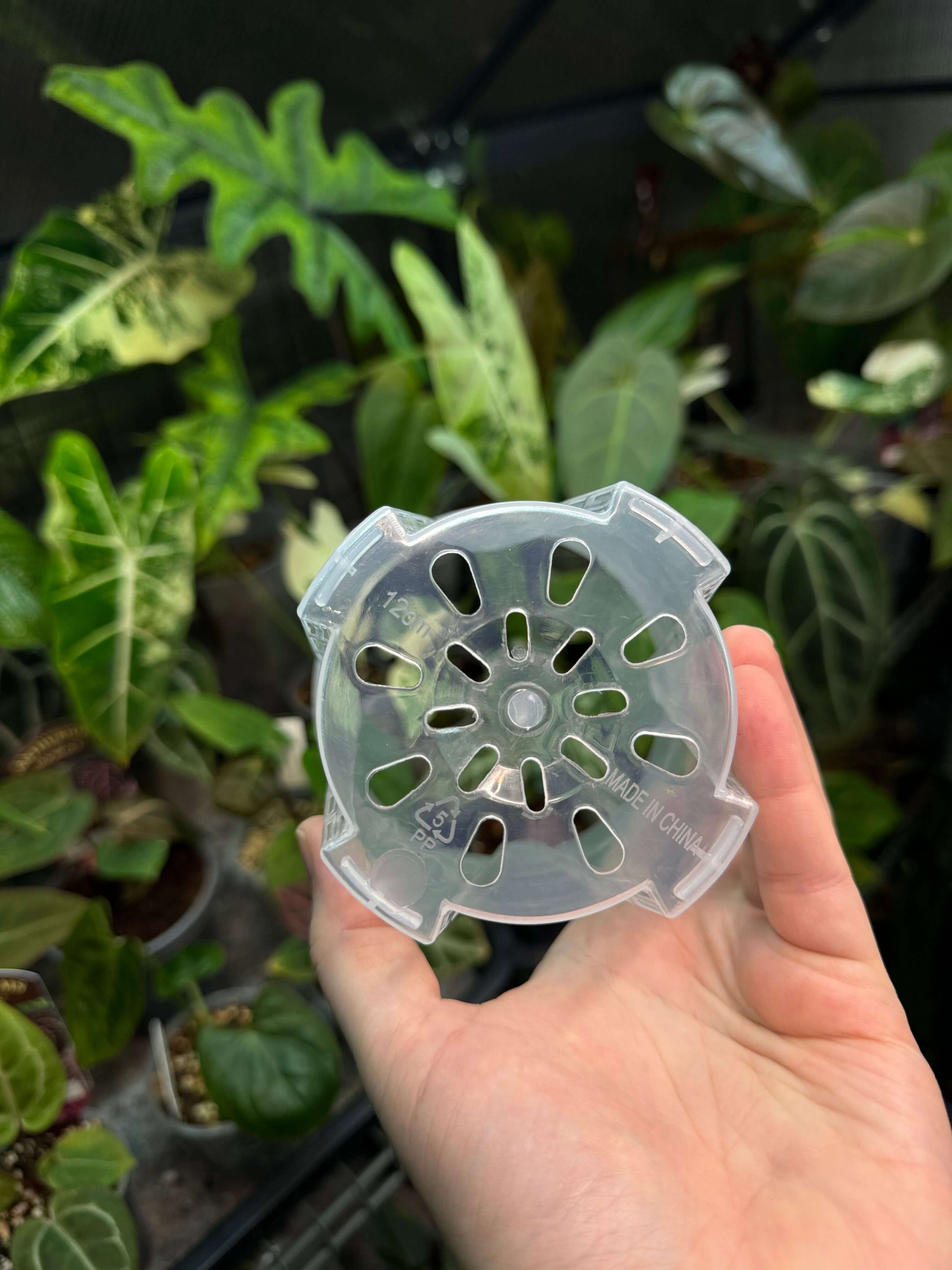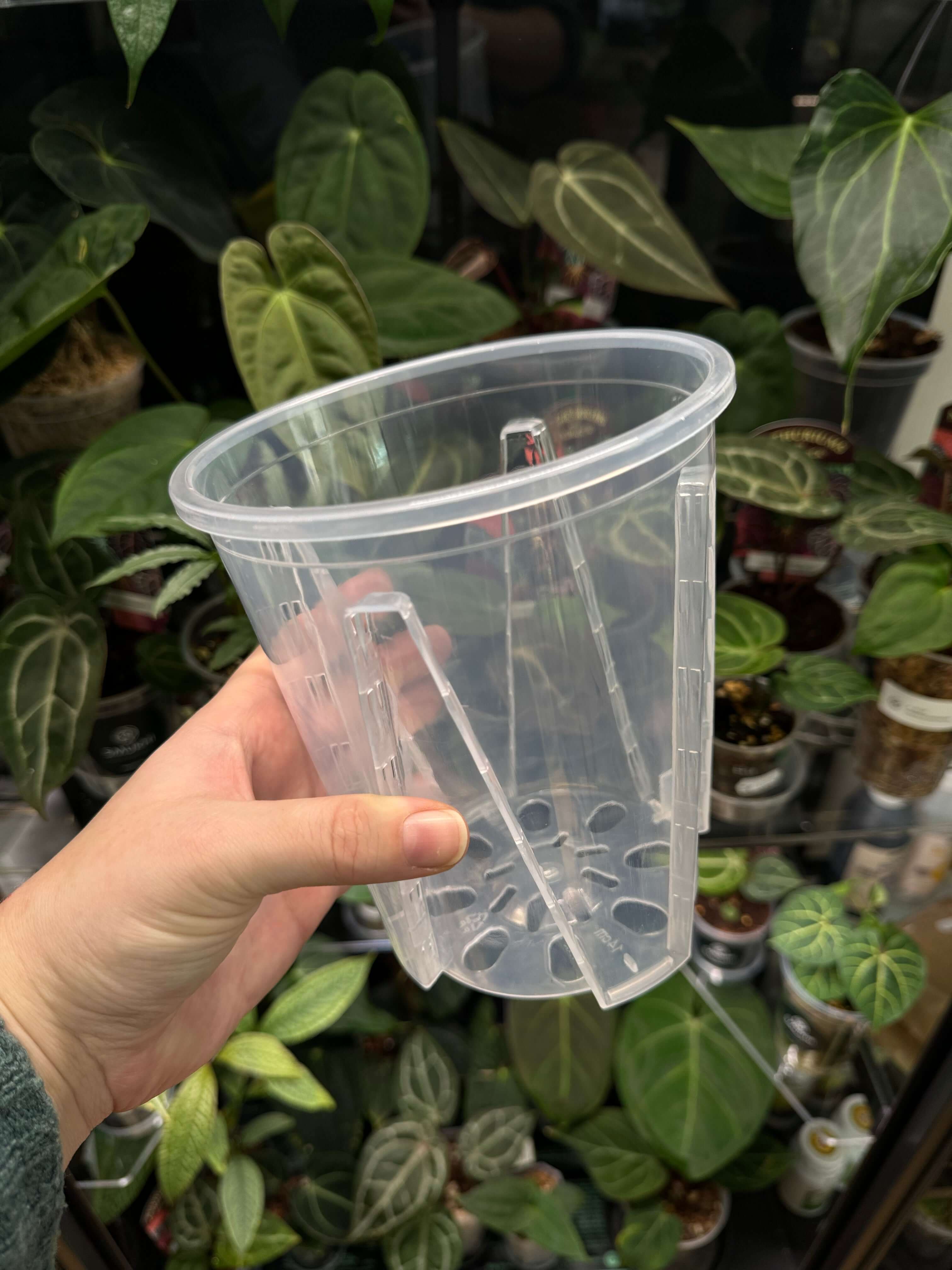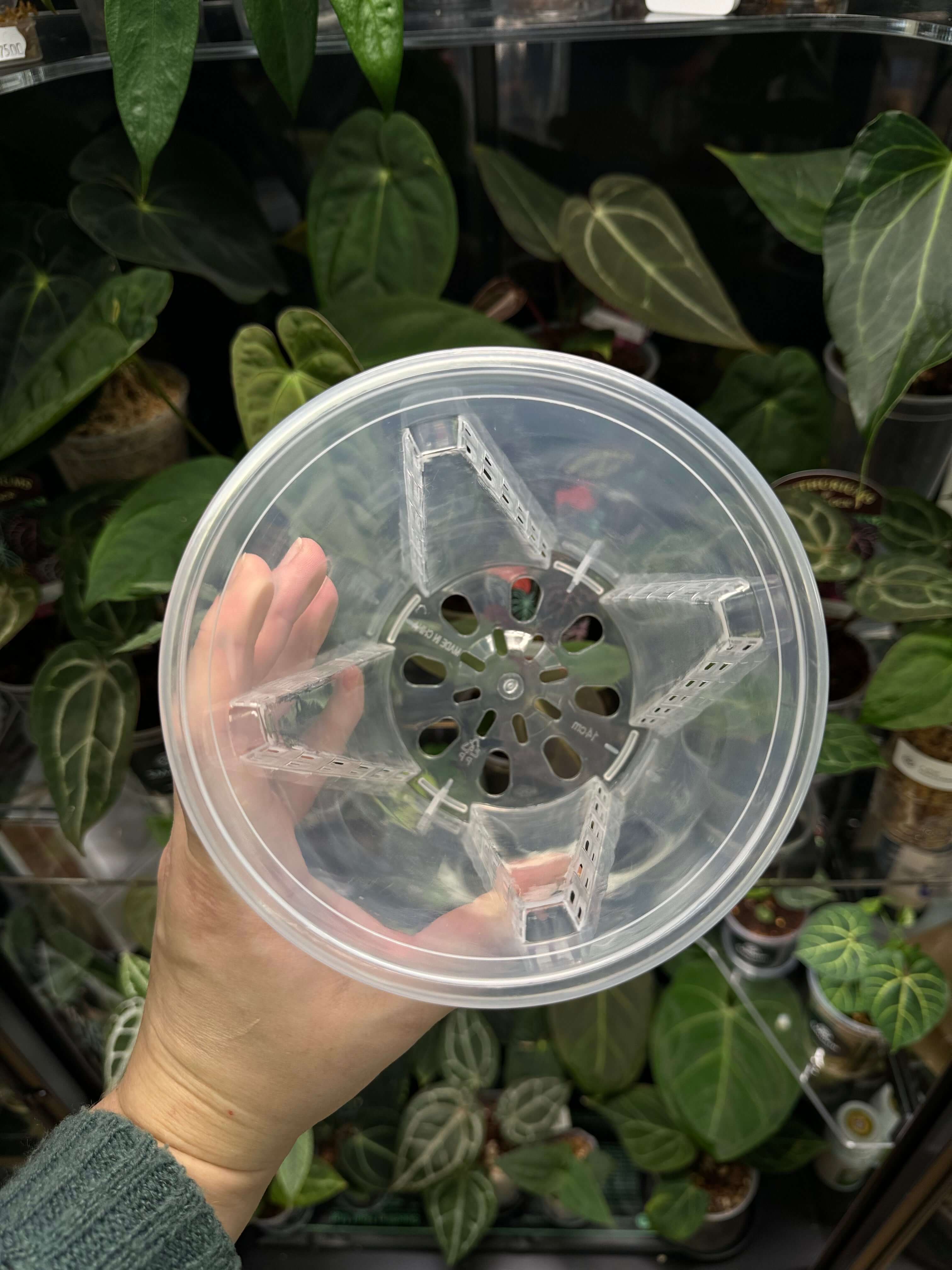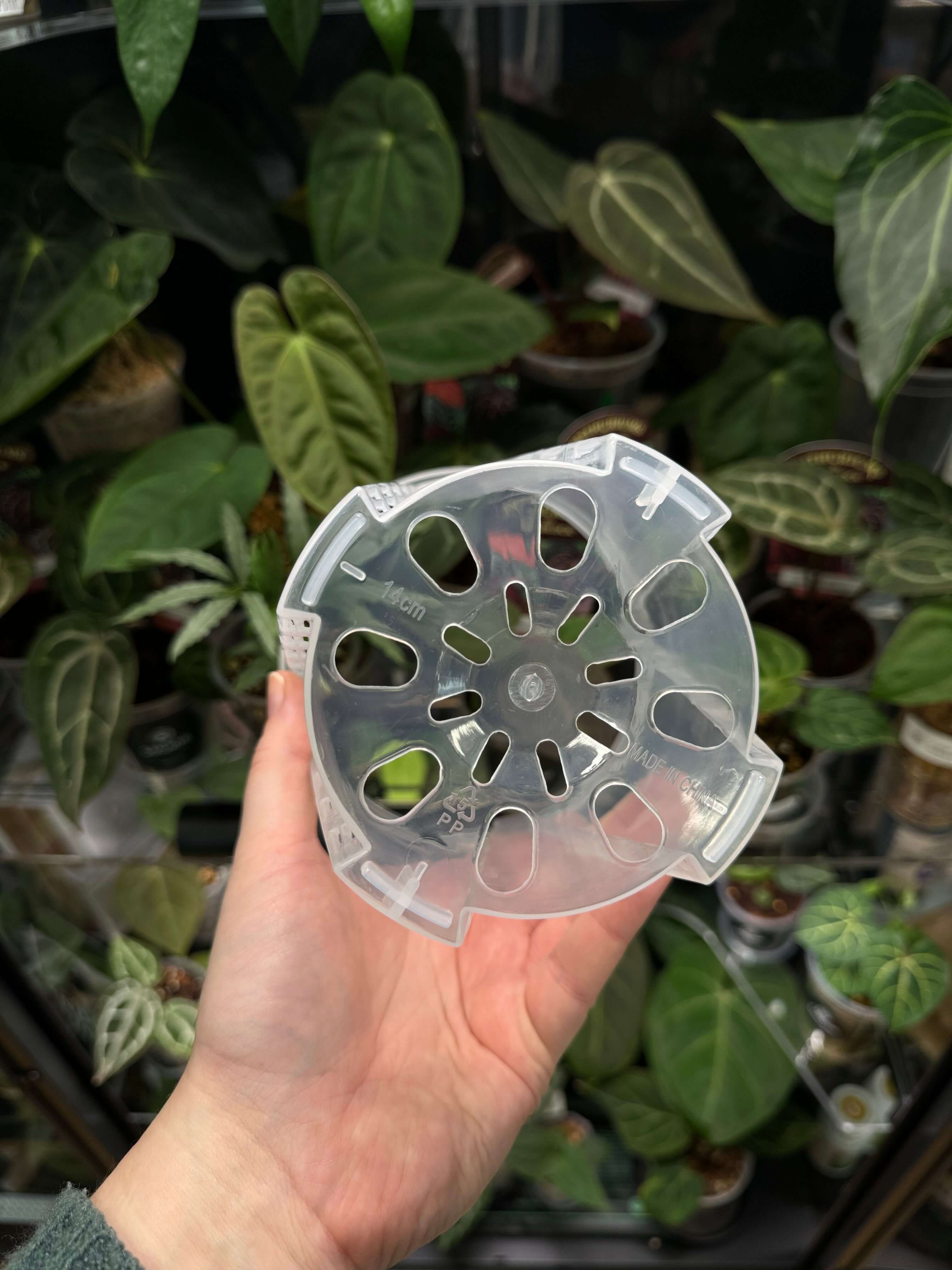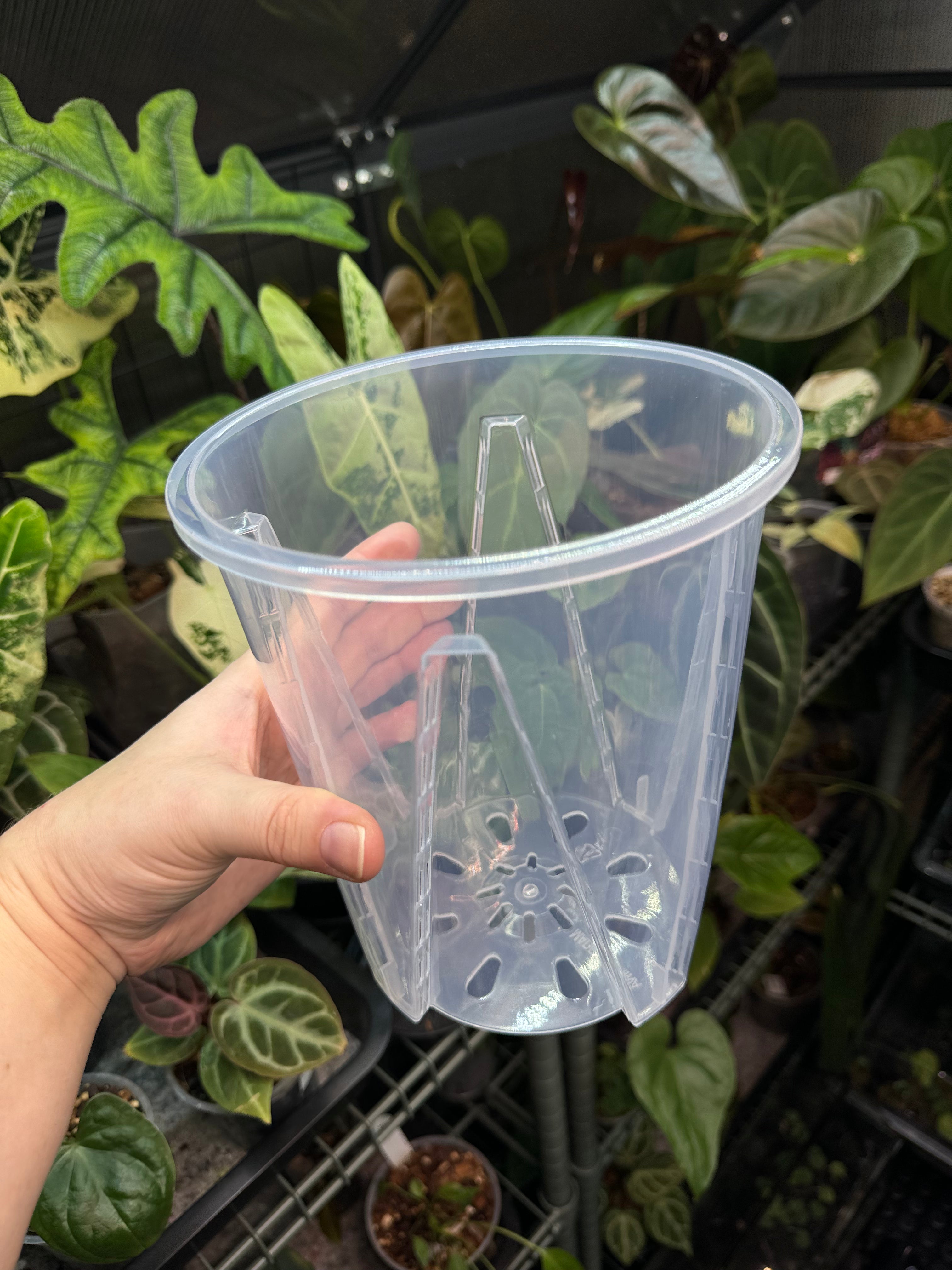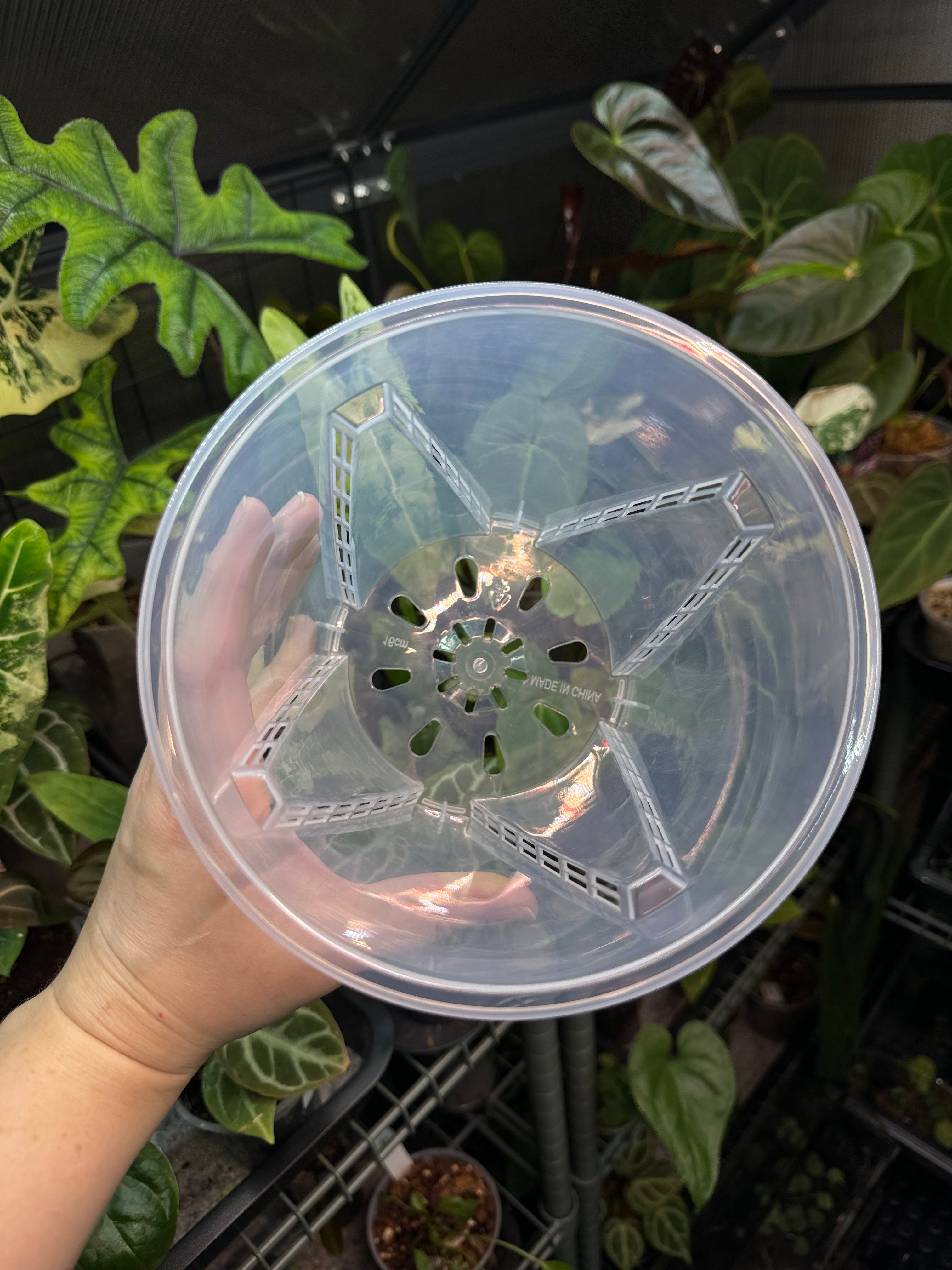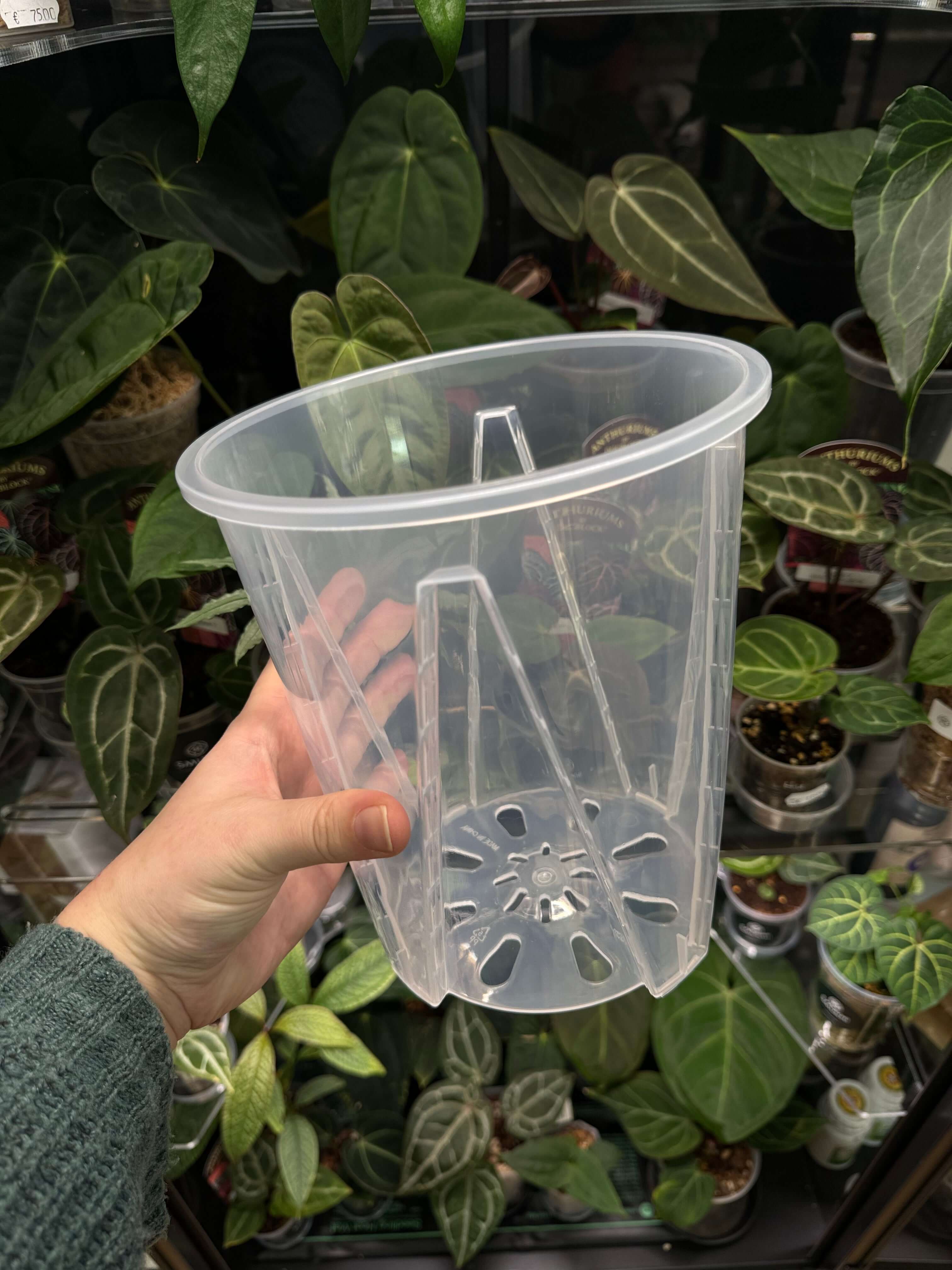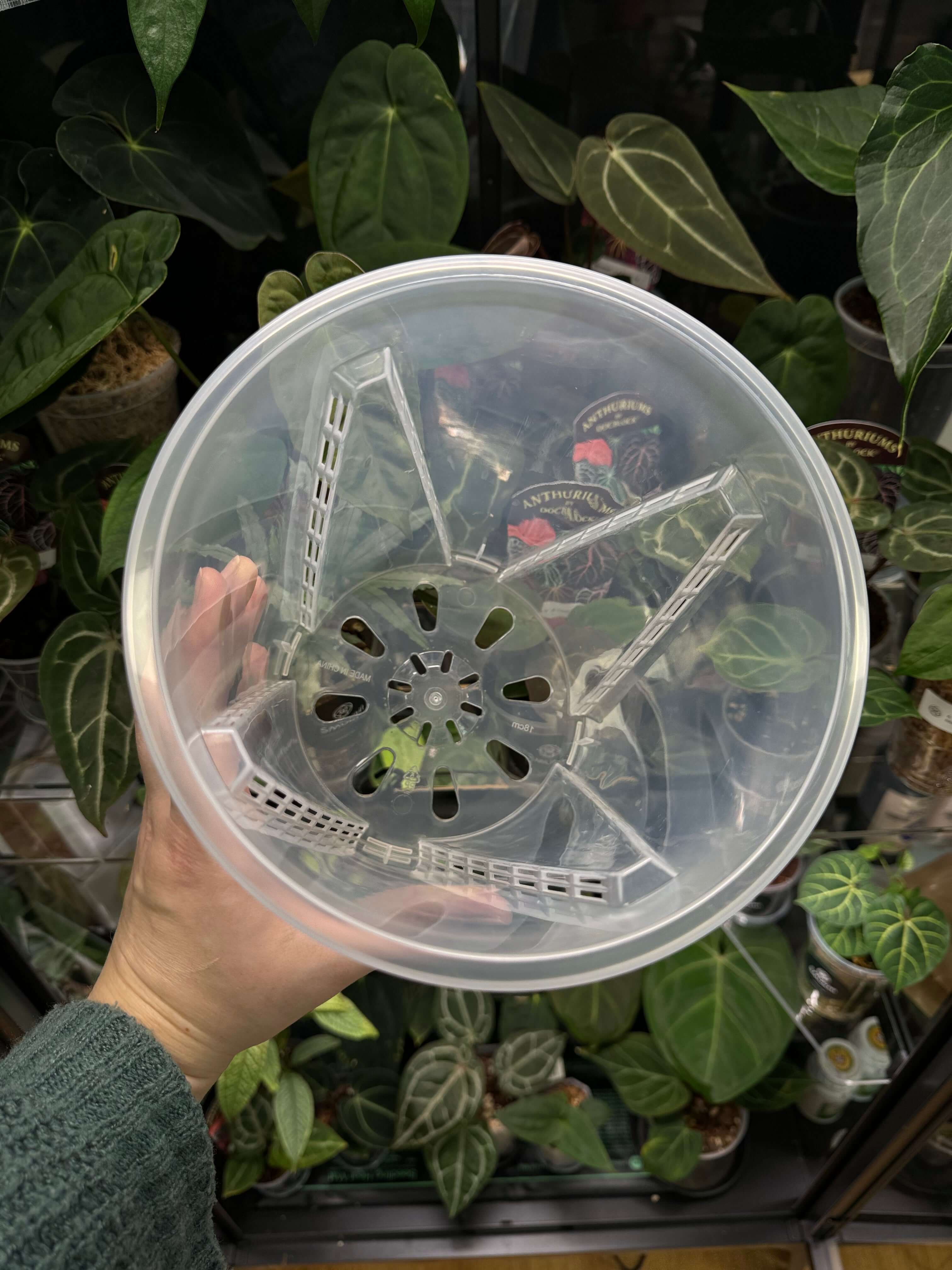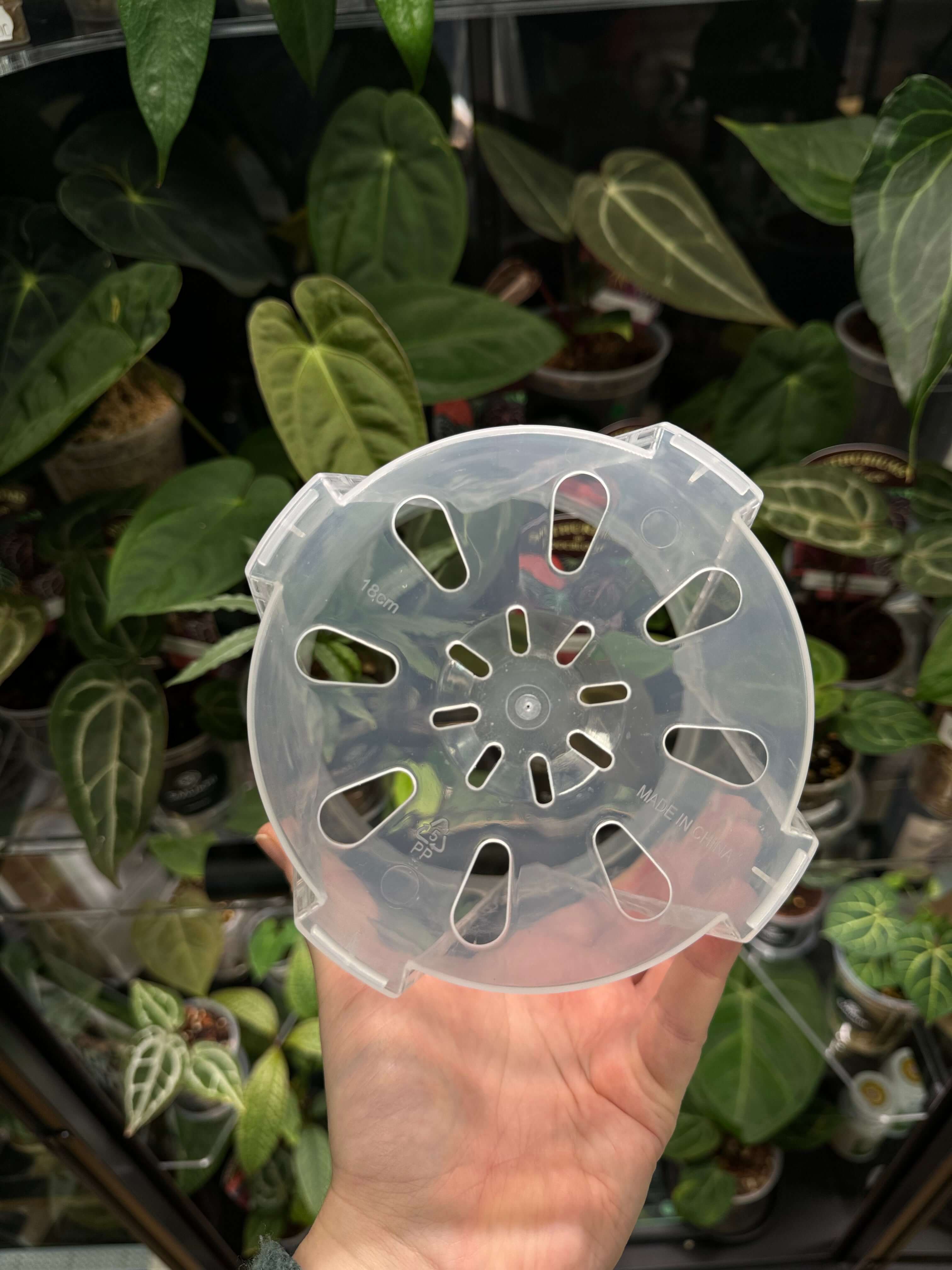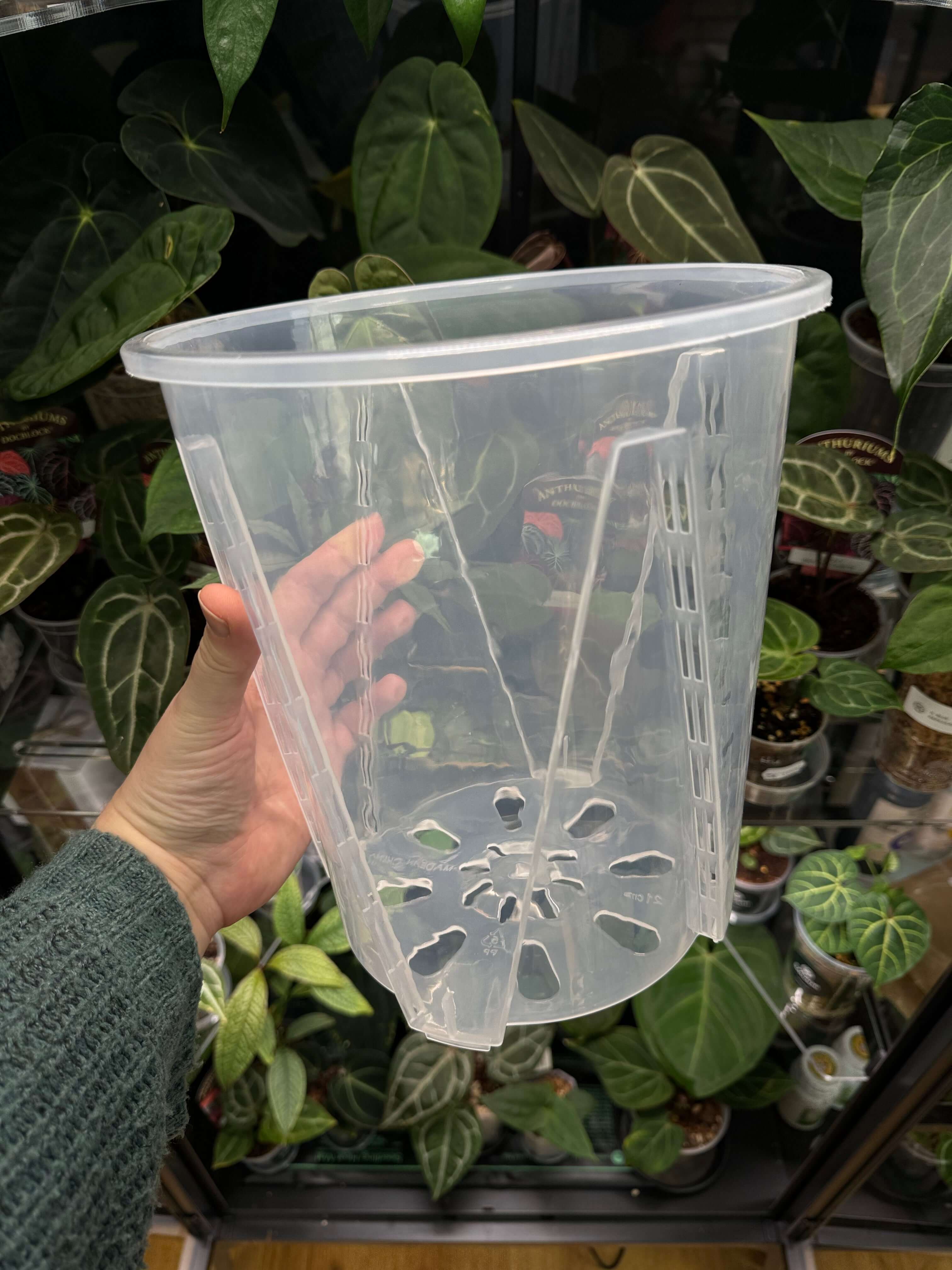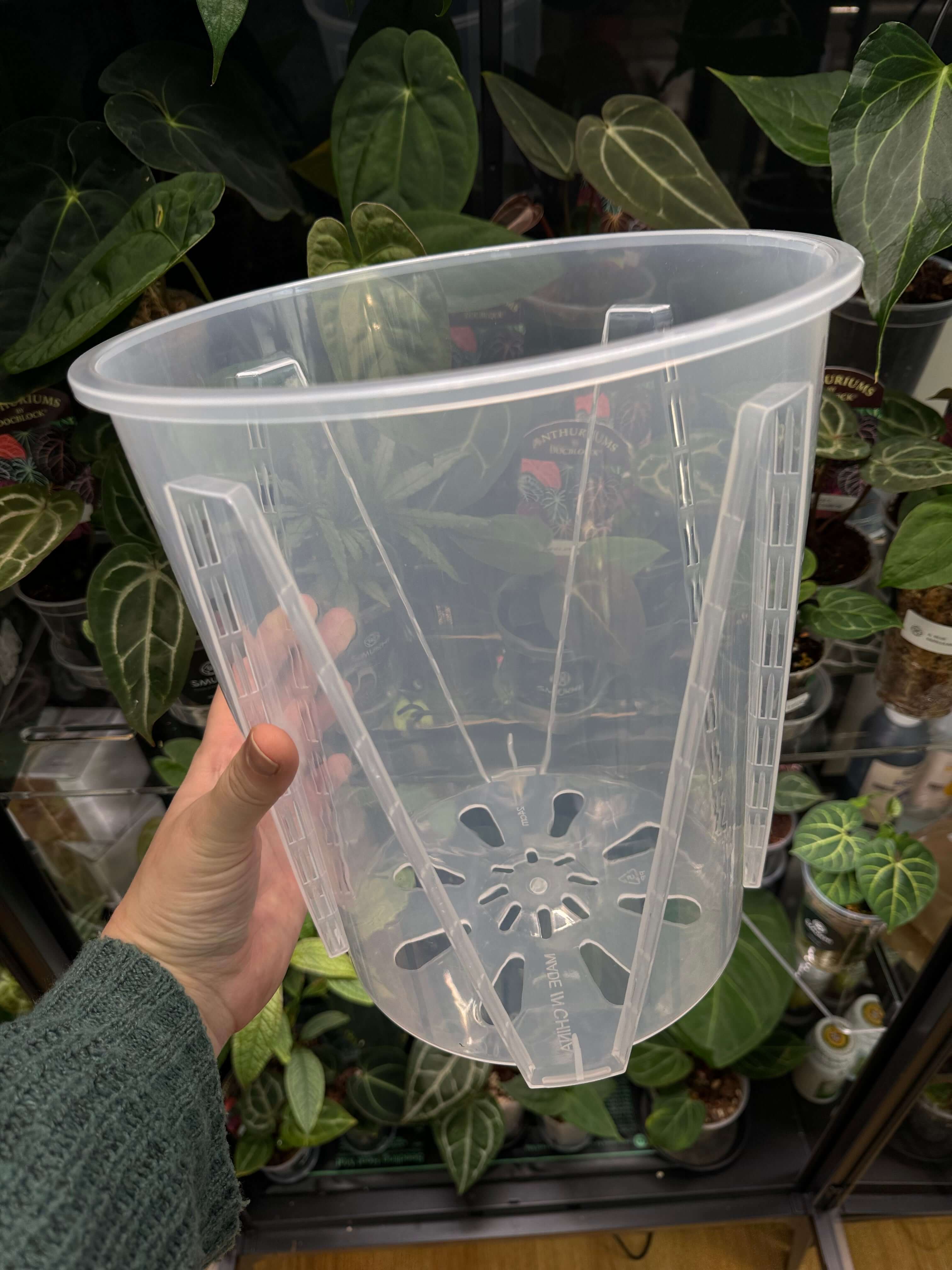 Clear Anti-Spiral Plastic Pots
Clear, perforated plastic pots with anti-spiral design that promotes healthy root growth, improves root aeration and lets the substrate to dry out more evenly.
These pots are ideal for all Aroids, but especially Anthuriums and anything that likes an extra airy, quick draining substrate. These pots prevent root bound and are specially designed for plants with fast growing root systems. Anti-Spiral pots are designed to prevent root circling and promote healthier plant growth.
Pots are made of clear PP plastic.
Available in 7 sizes.
---