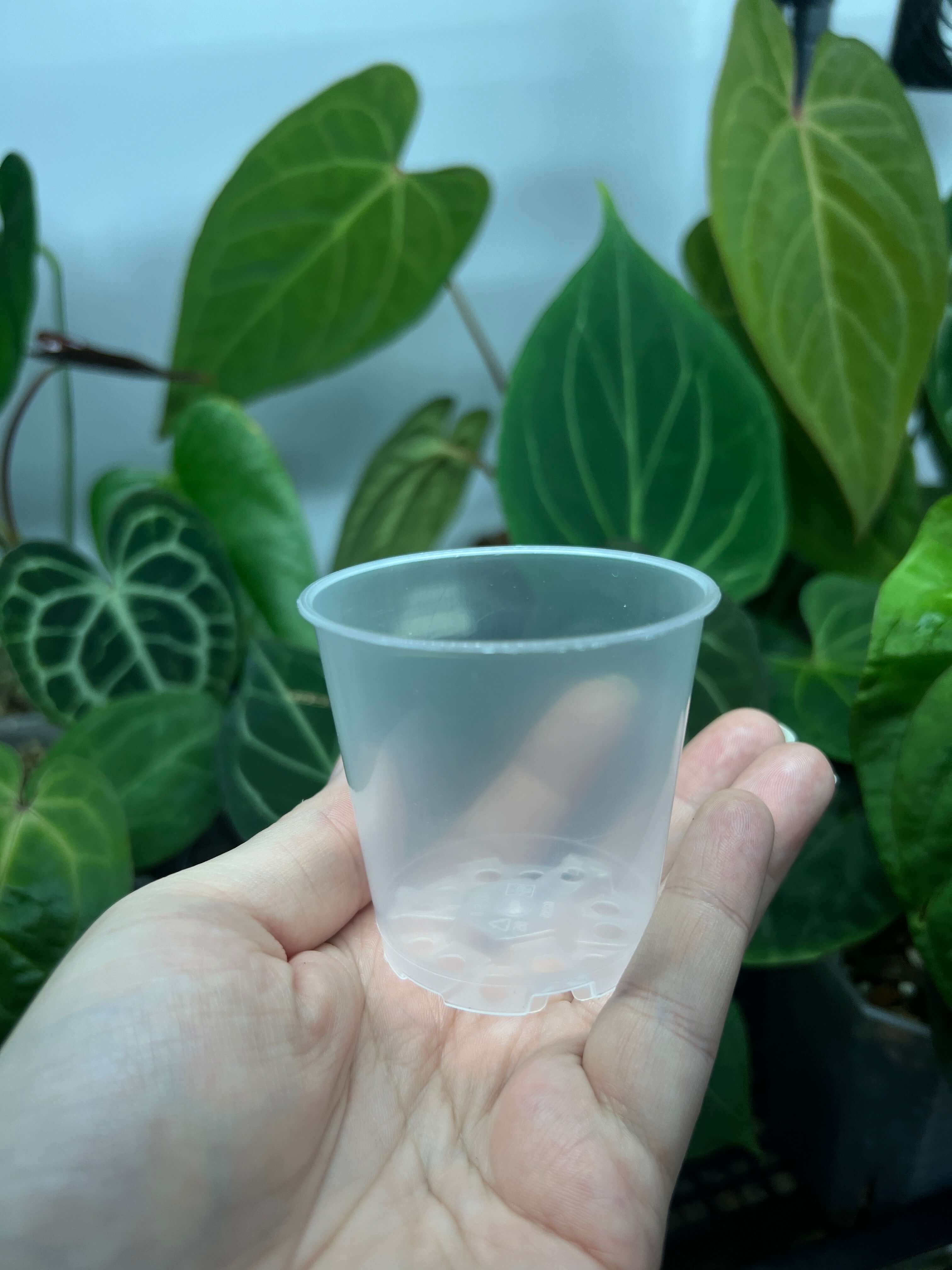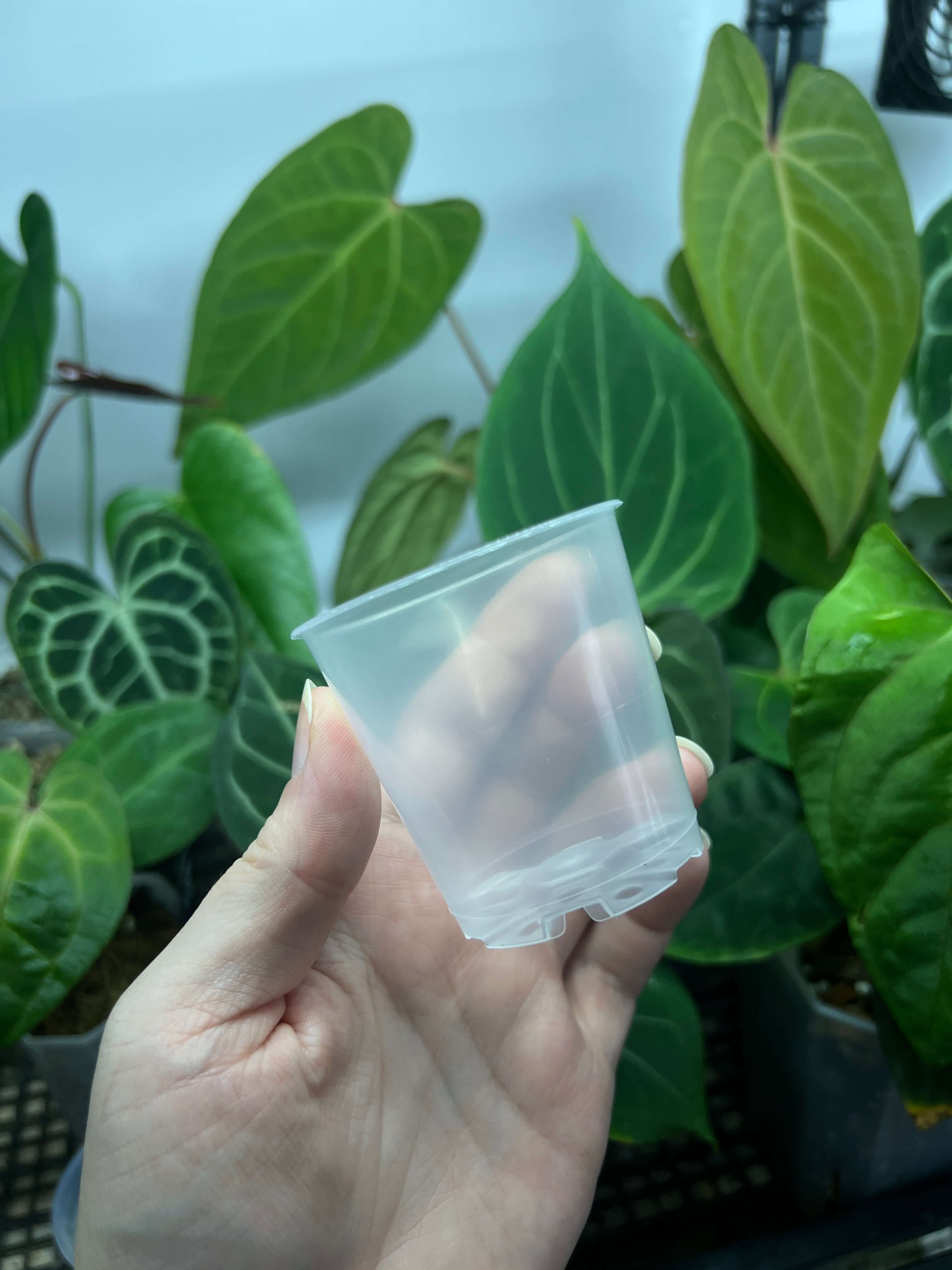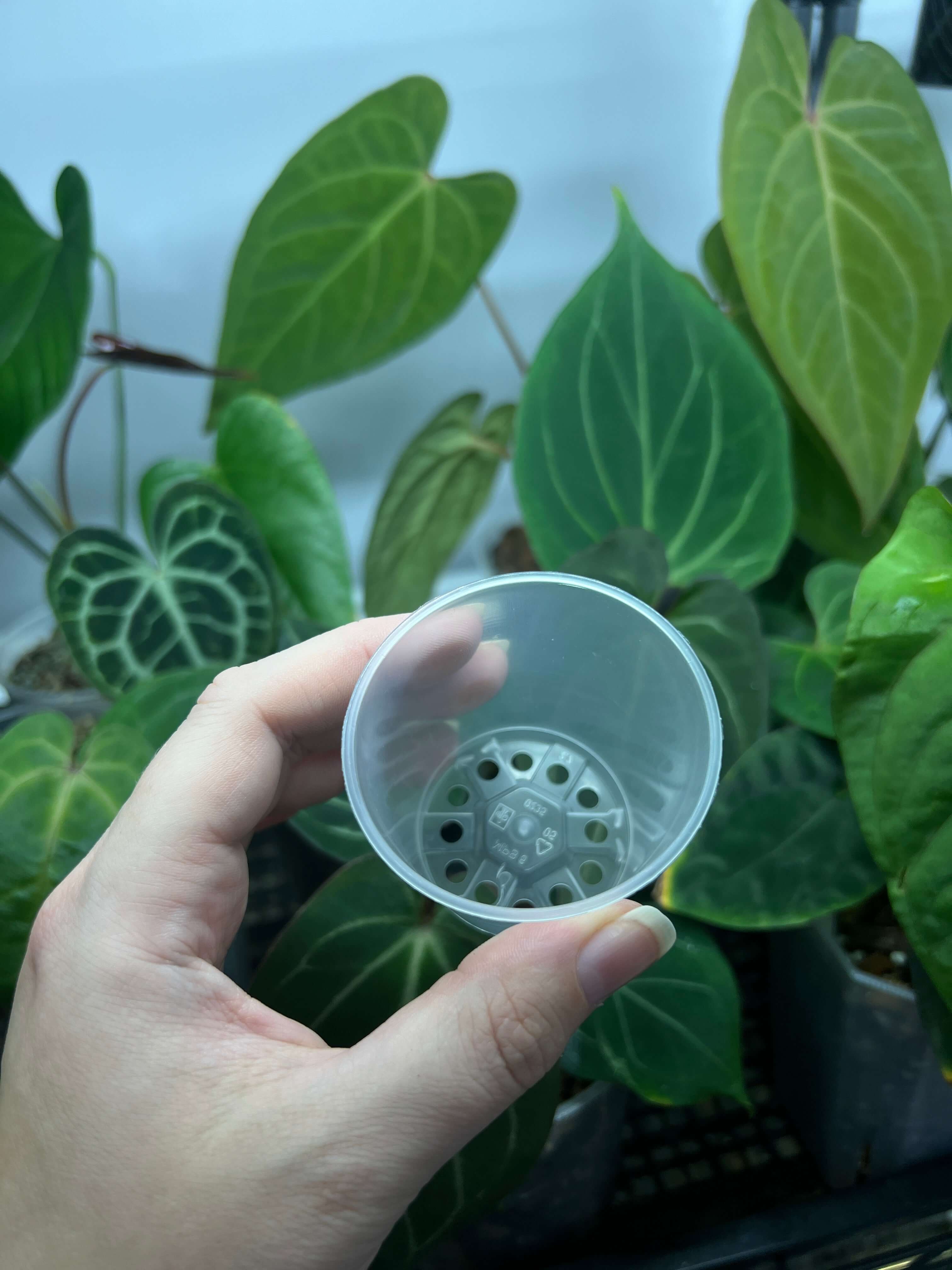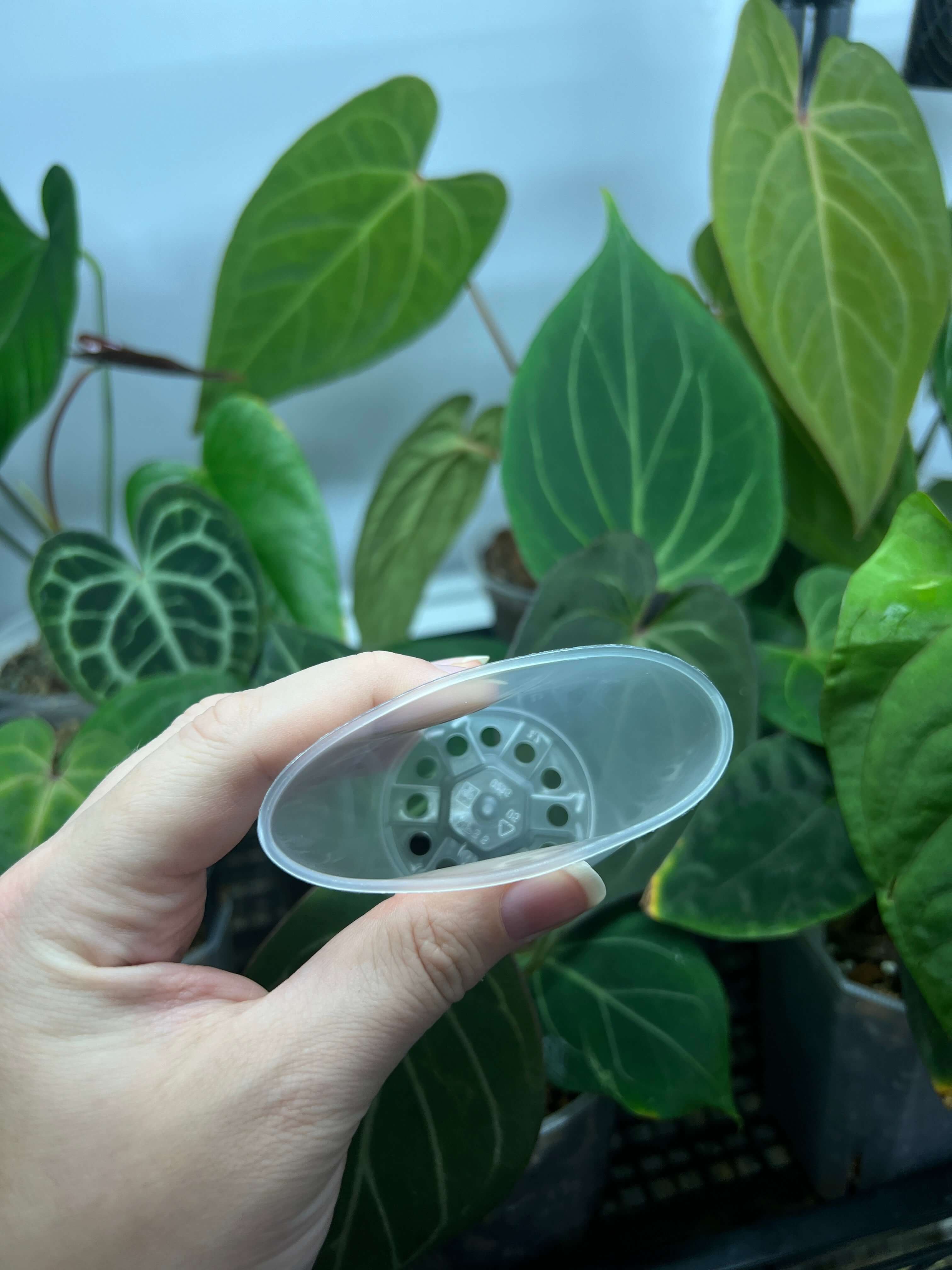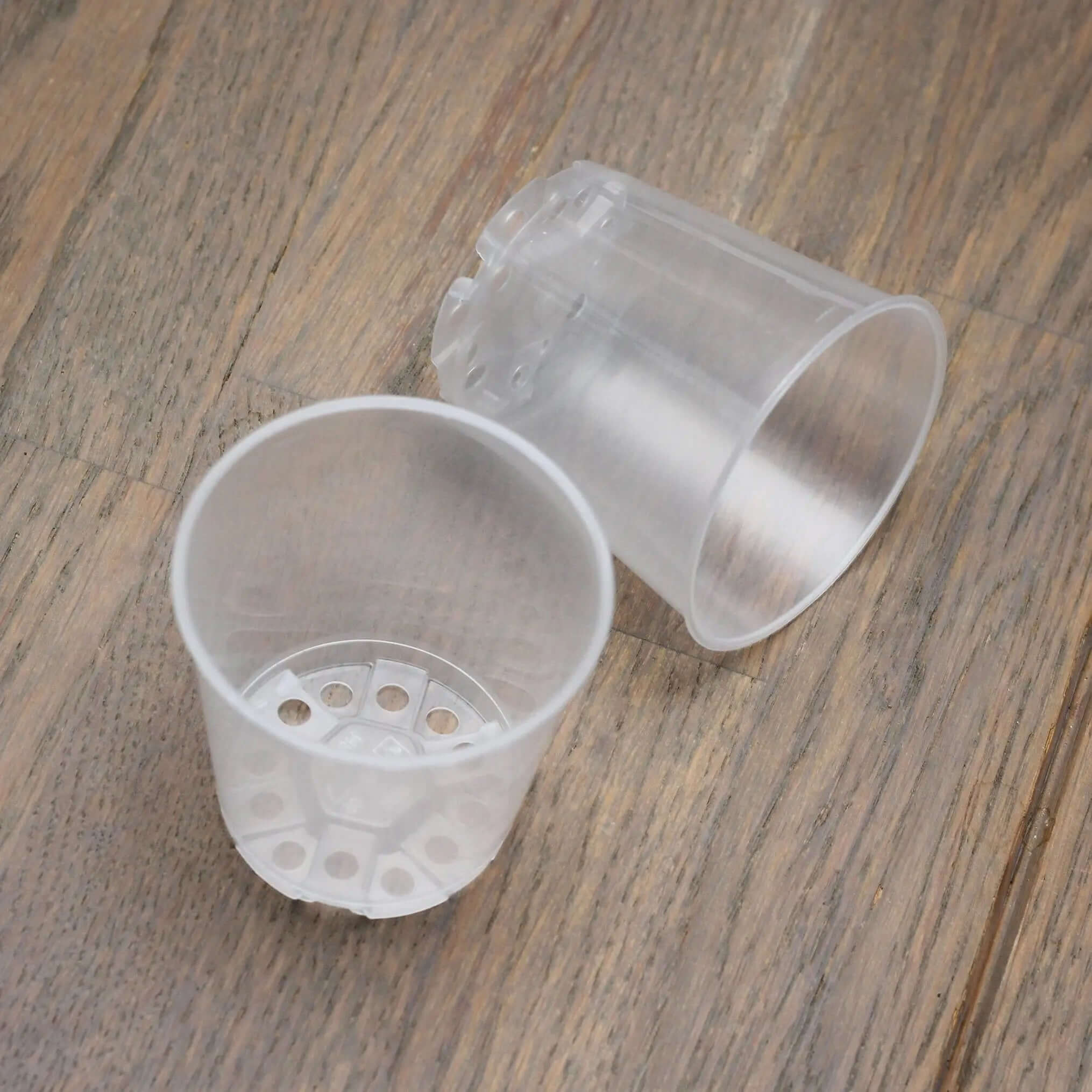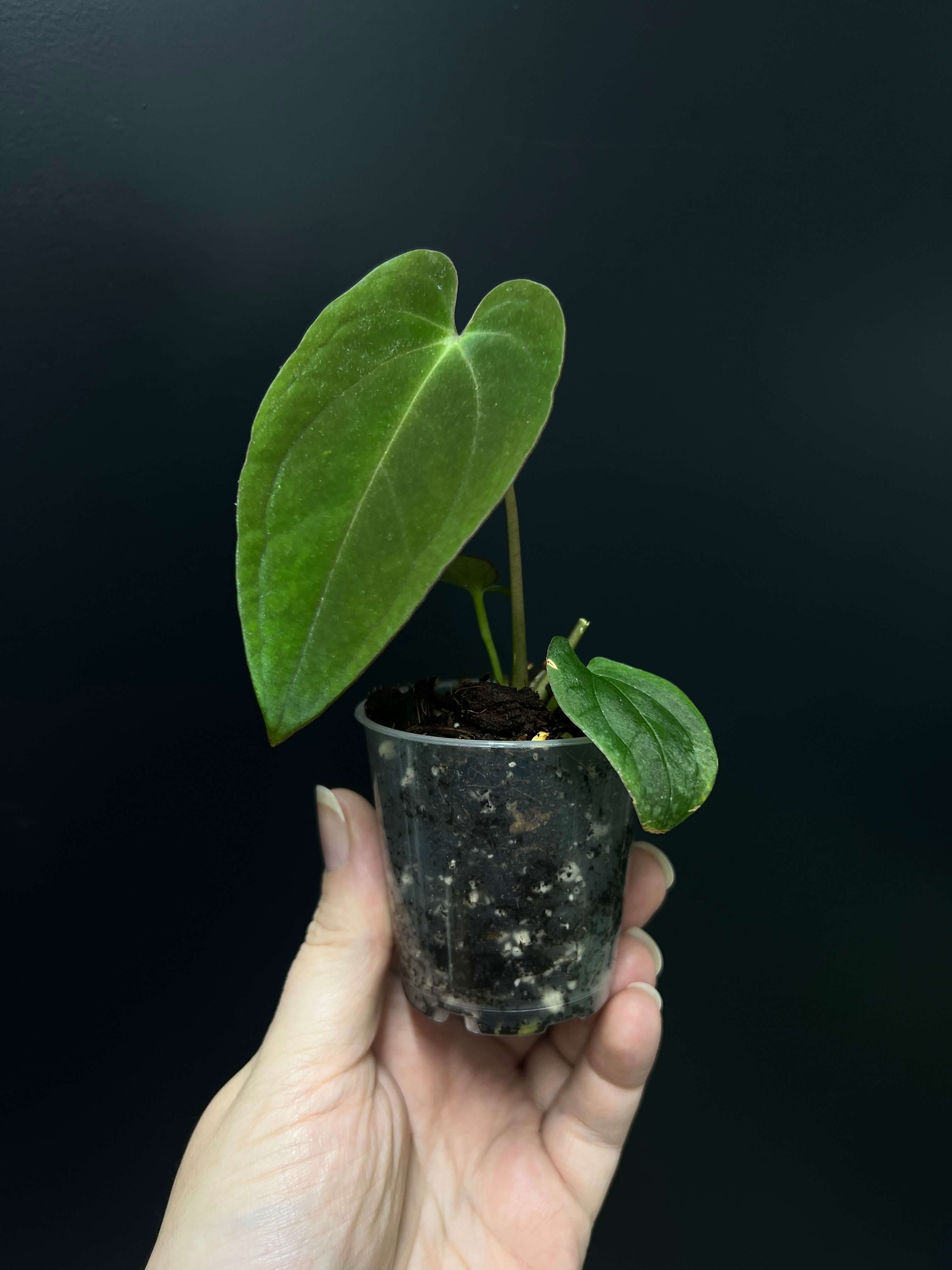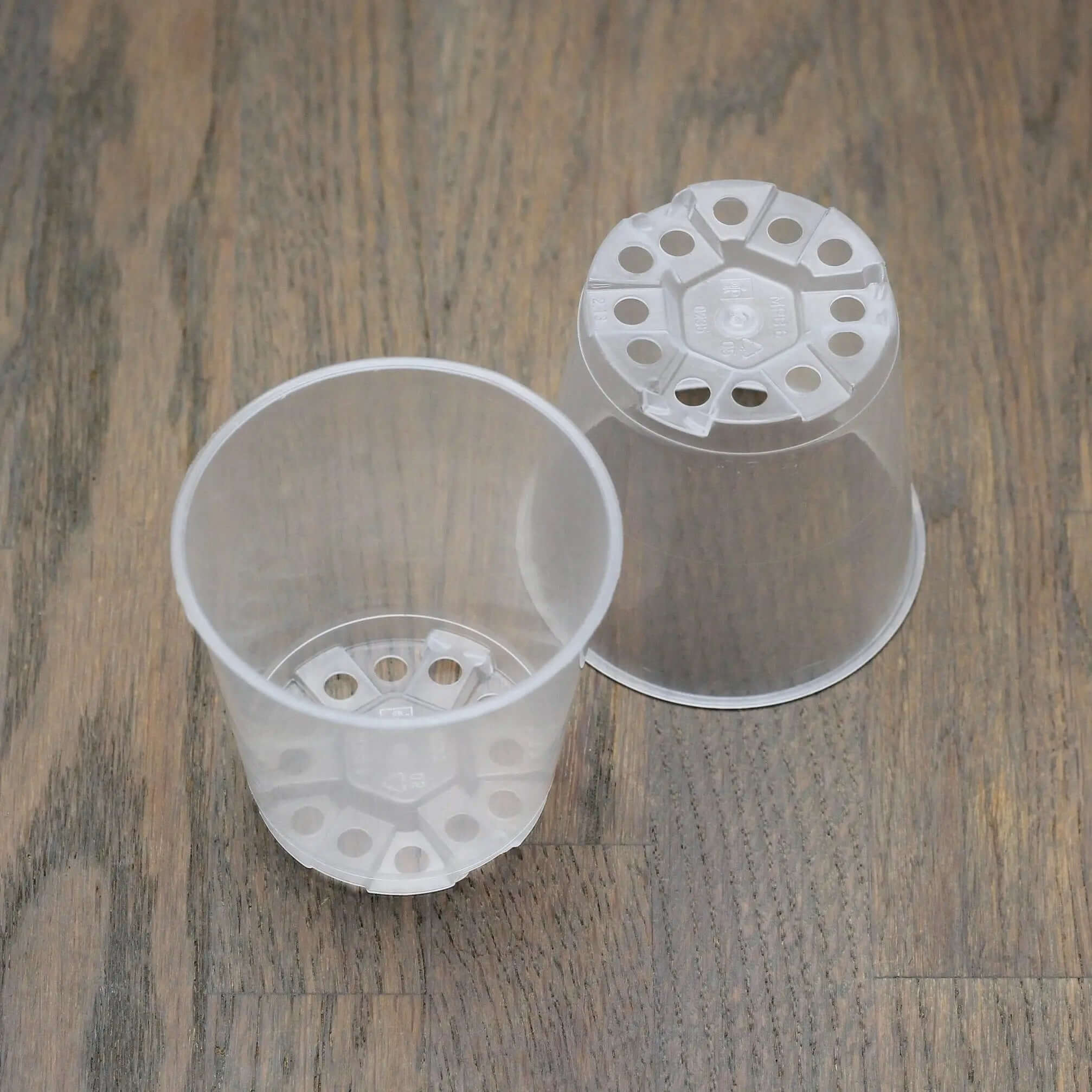 Mini Clear Pots - 6 cm - Set of 10
These clear orchid nursery pots are perfect for rooting or growing seedlings, or sprouting plant bulbs by using perlite, sphagnum moss, or any other substrate. Also perfect for seed germination using soil or vermiculite.
Ideal for aroid seedlings, alocasia, and other bulbs, and more.
Transparent pots let you follow the root development and soil moisture level.
6 cm diameter.
Made of clear PP plastic.
Compared to the other 6 cm round pots, these are made of a thinner plastic material.
Sold per set of 10 pieces.
---