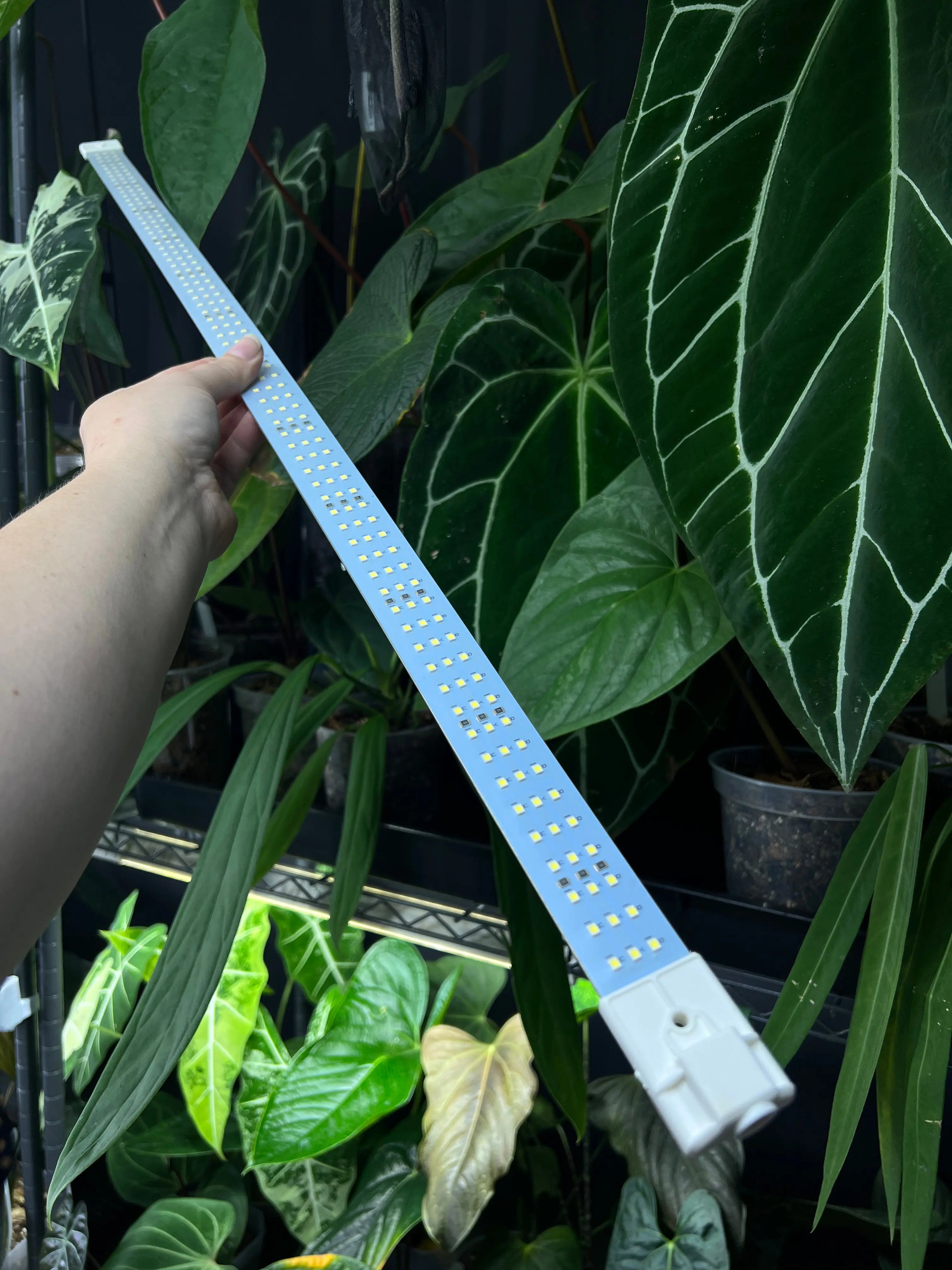 Cosmorrow LED Grow Light (GROW) - 40W (90 cm)
The Secret Jardin Cosmorrow LED 40W (24V) GROW is ideal for vegation, propagation and growth of your plants and crops. You can place the LED as close as possible to your plants, but we recommend placing them at least 15-20 cm away from plants. 

You can easily hang them up with the hooks from the COM40 kit, or you can simply click the Cosmorrow on the poles of your tent. But you can also easily fix them with 2 screws to almost any surface.
PLEASE NOTE: Power adapter is sold separately!
Get the power adapter kit COM40 (1 x 40W) here.
 Features
The housing is IP65, which means it is waterproof. If the lamp is dropped into the water, it will not be affected;
The lamp is strong, if it falls, nothing will break;
2 mm thick, very compact
Light Measurement
Distance: 15 cm
Grow area: 120 x 60 cm
PPE: 2 µmol/J
PPE: 80 µmol/s 
PPFD average: 119 µmol/s/m²
Other details
SKU (model):

COL4065

Power: 24 V / 40 W

Dimensions: 87 x 3 x 1 cm
Lifetime: 30 000 hours
IP rating: IP65
Color temperature: 6500K (cool white)
Plant growth stage: Any stage
Application: Grow tent / Grow room / Multi-layer / Plant factory
---