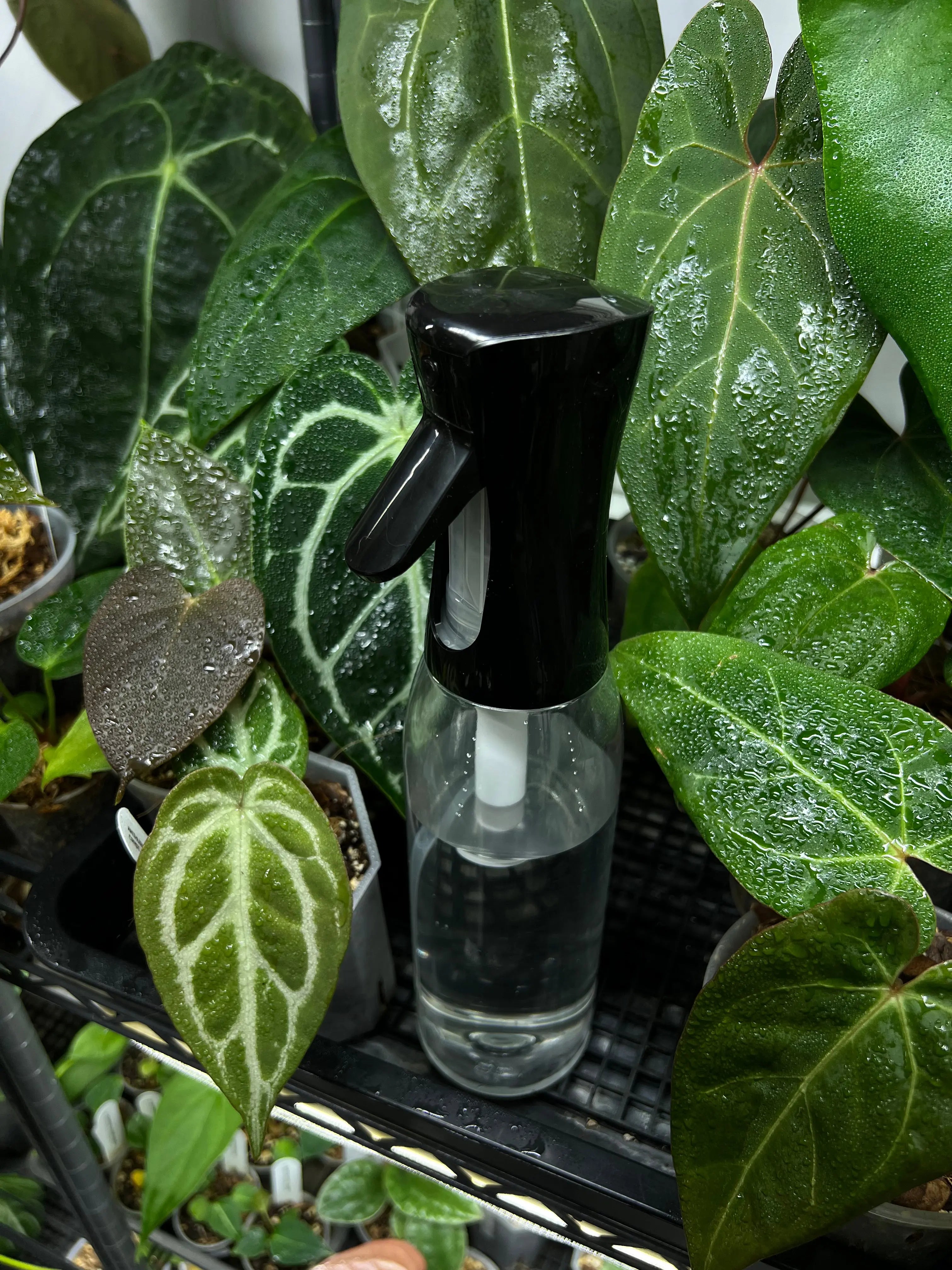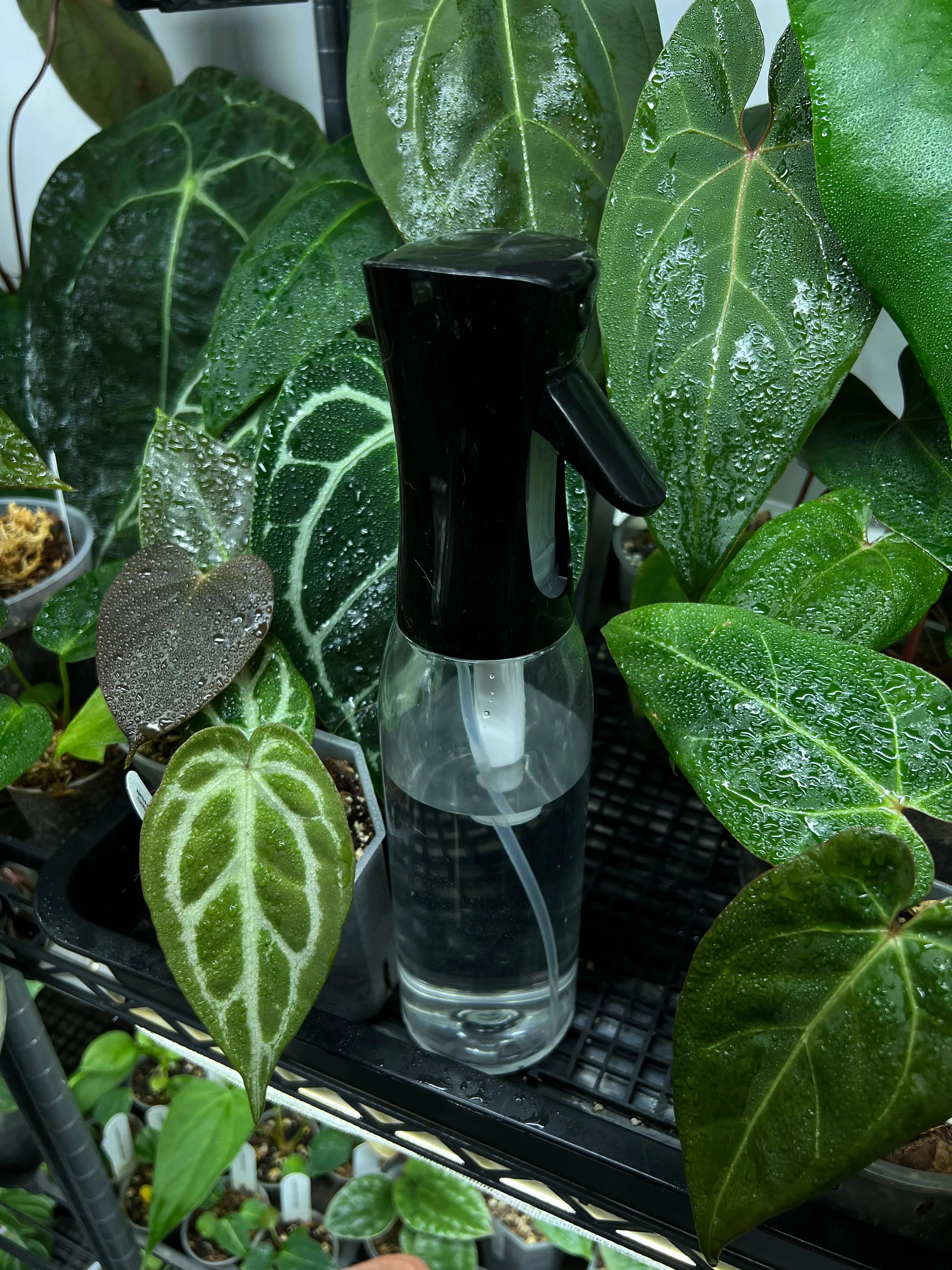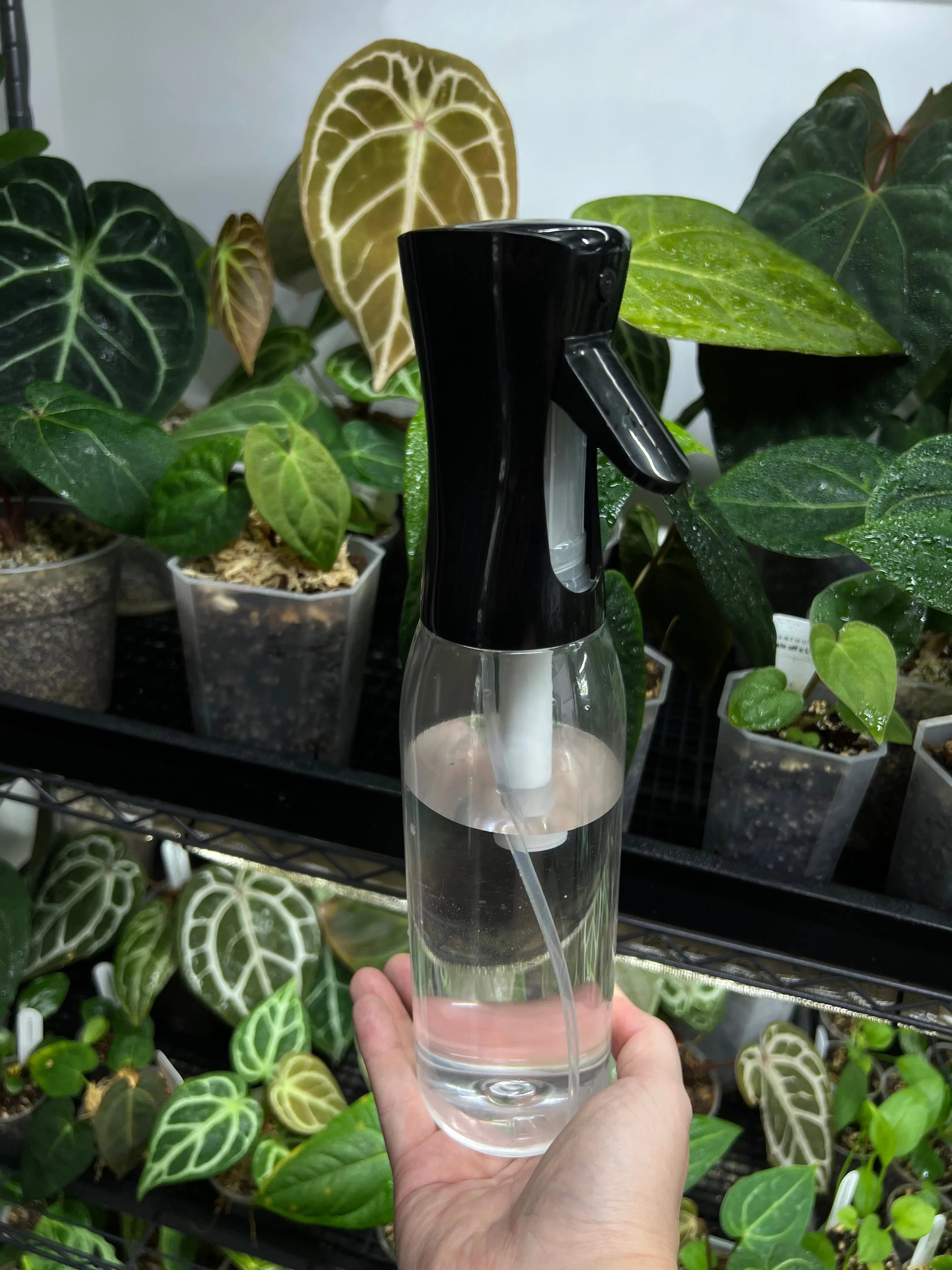 Clear Spray Bottle - Continuous
A spray bottle with a super fine, consistent and even spray is perfect for plants! 
The spray bottle is designed with a pre-compression technology that produces a stream of sustained mist that lasts for several seconds, allowing you to cover larger areas with ease.
The prolonged spray gives a fixed output of 1.25cc per second and is dispersed consistently from the first to the last drop.
Made of plastic


Super fine mist

Continuous long-lasting spray
Volume: 500 ml
---