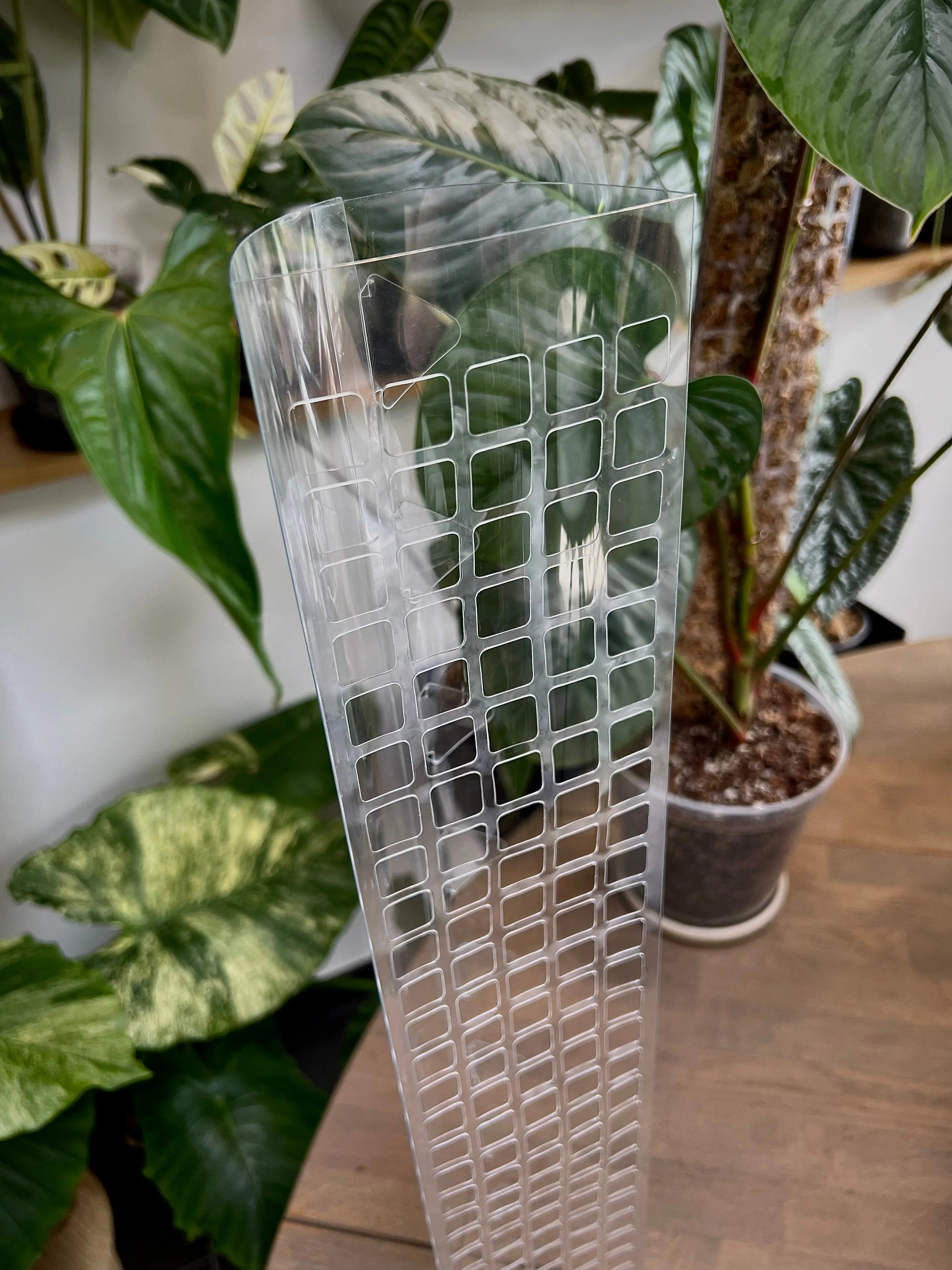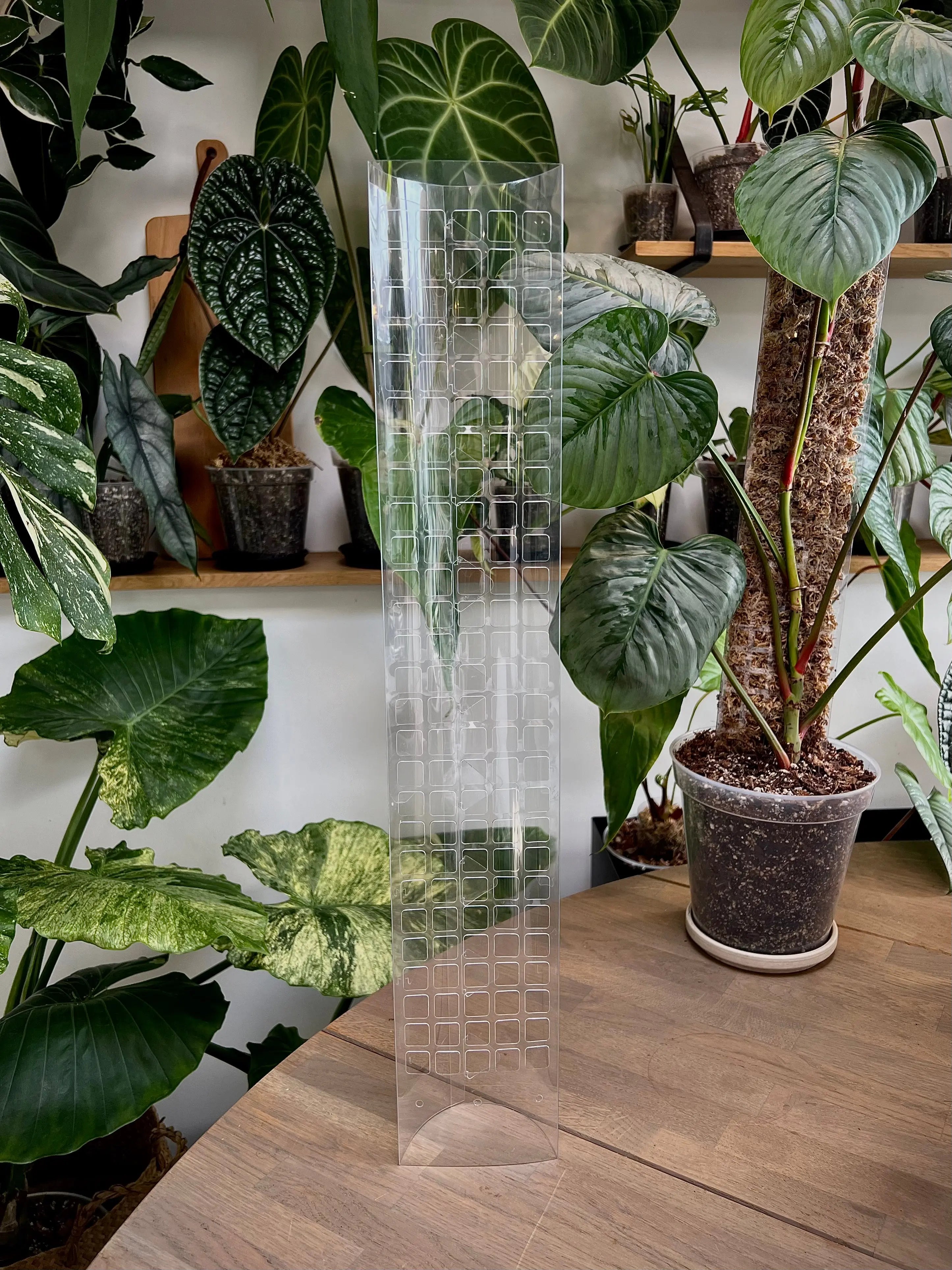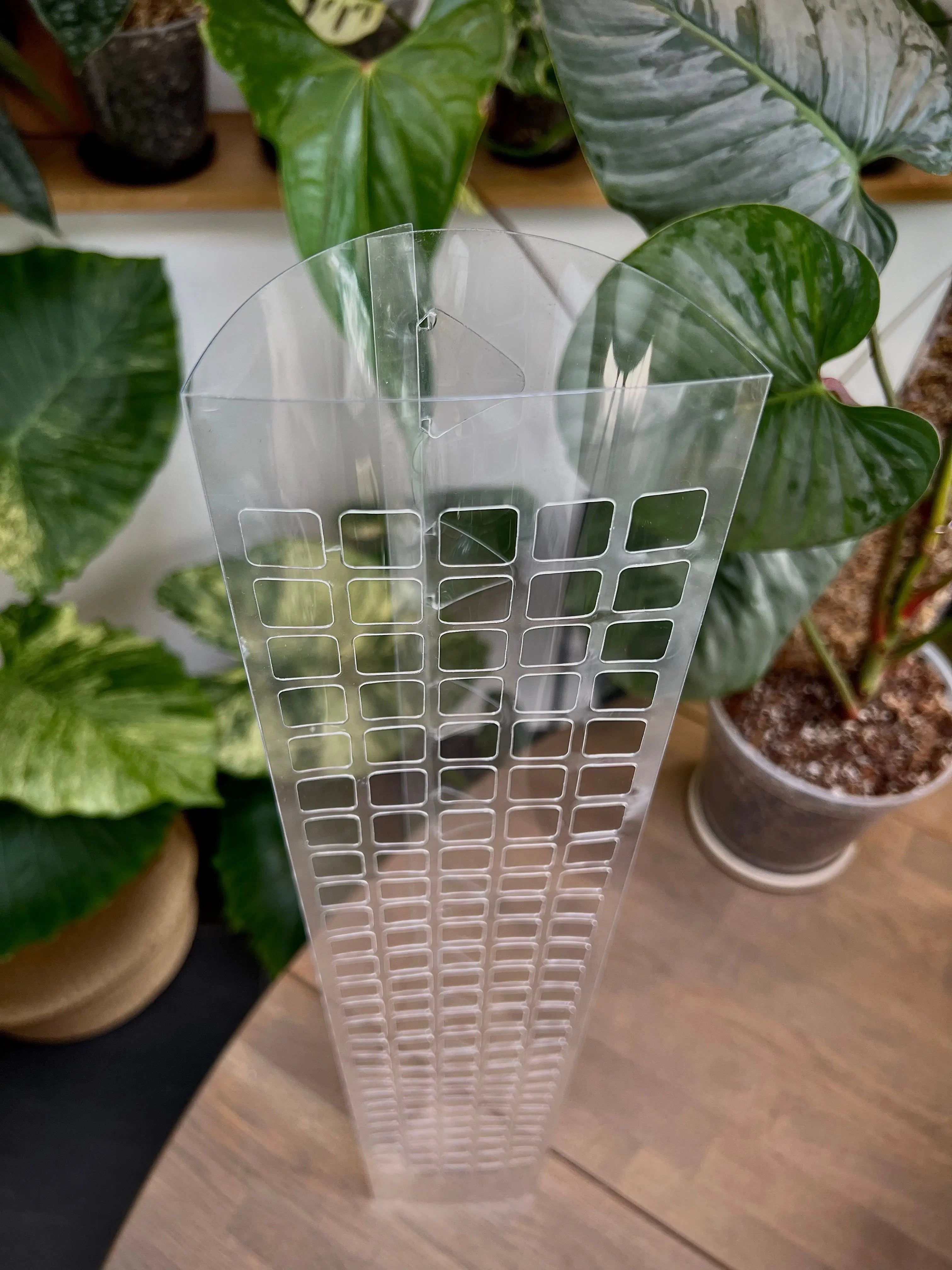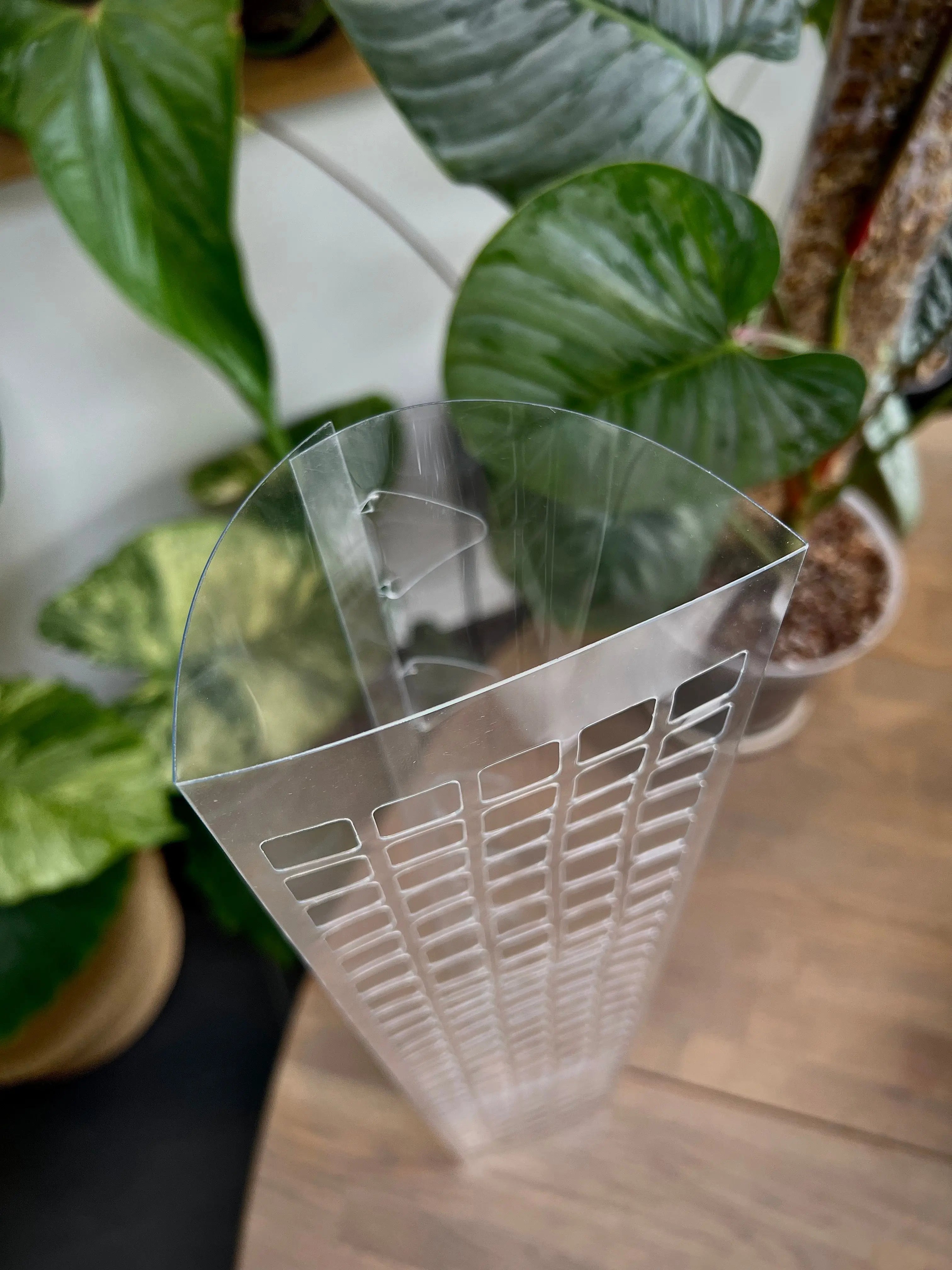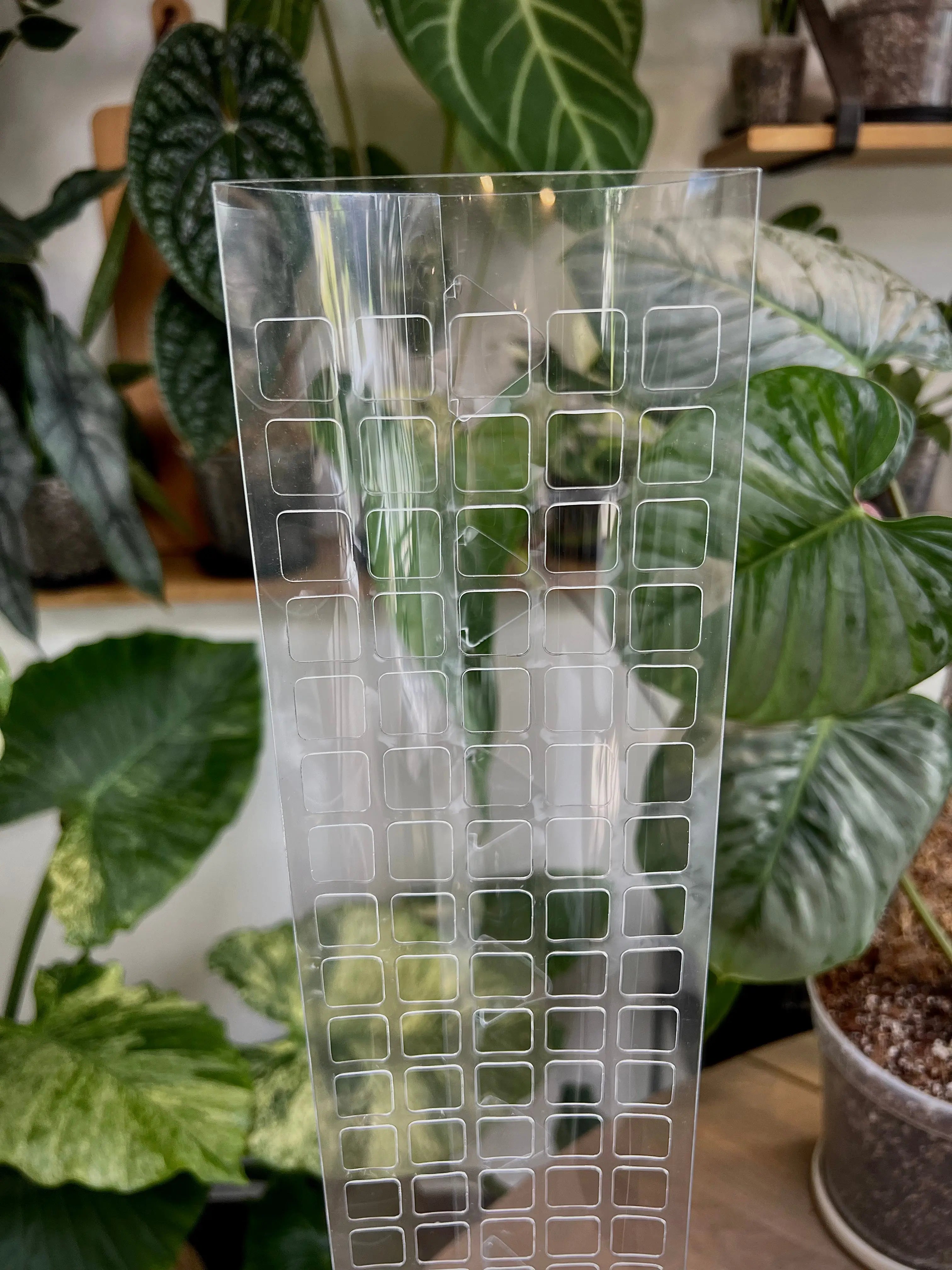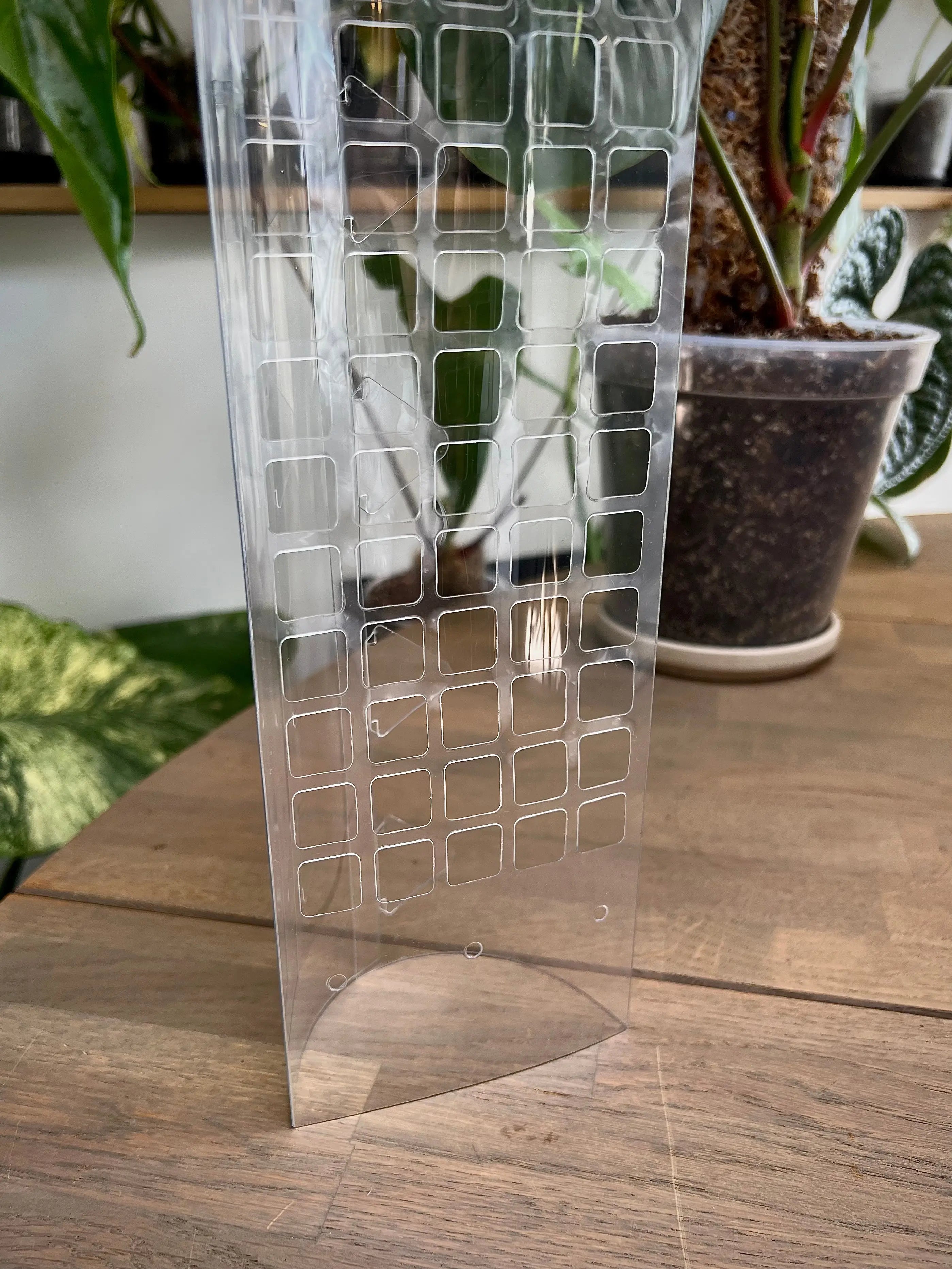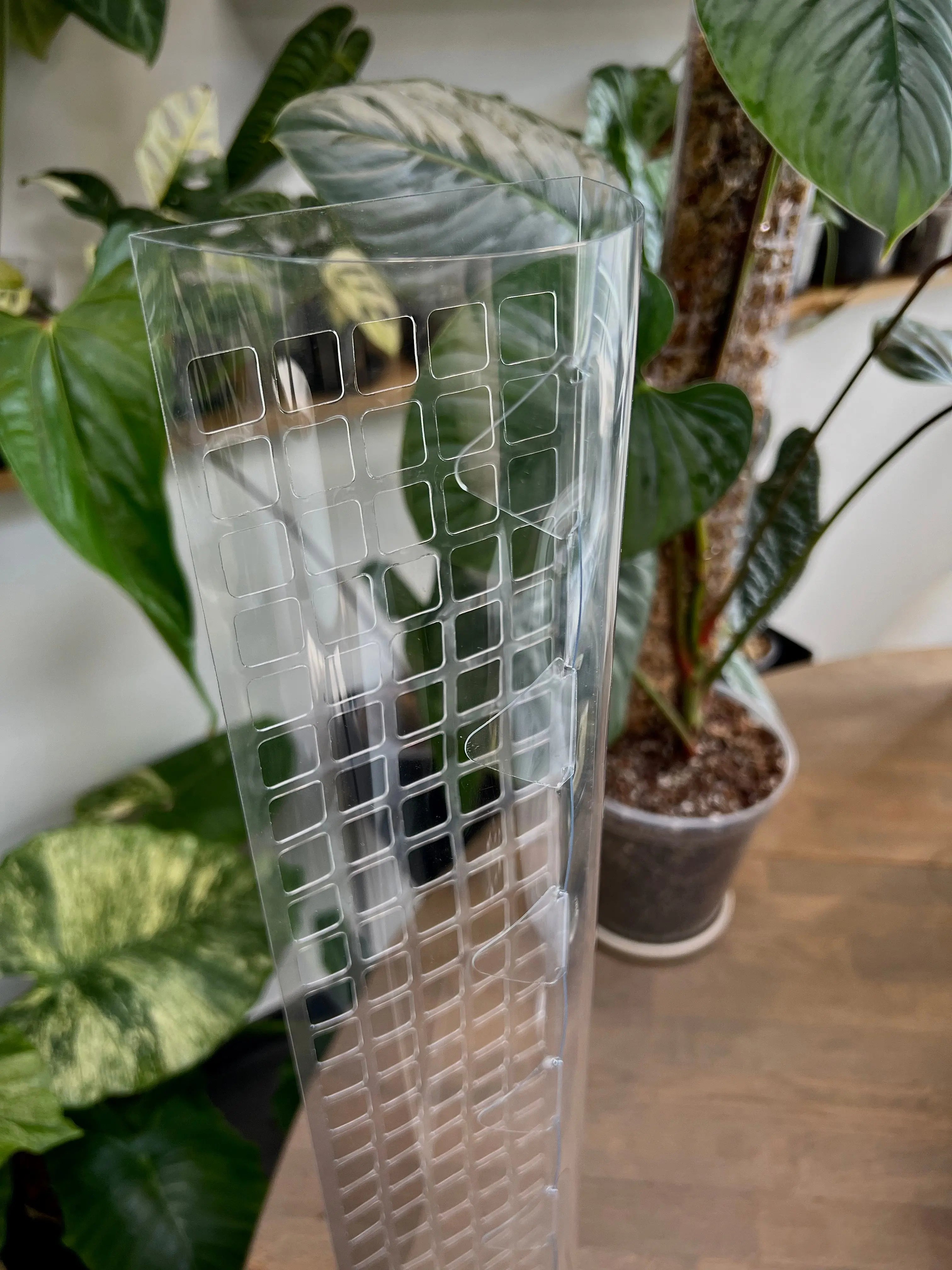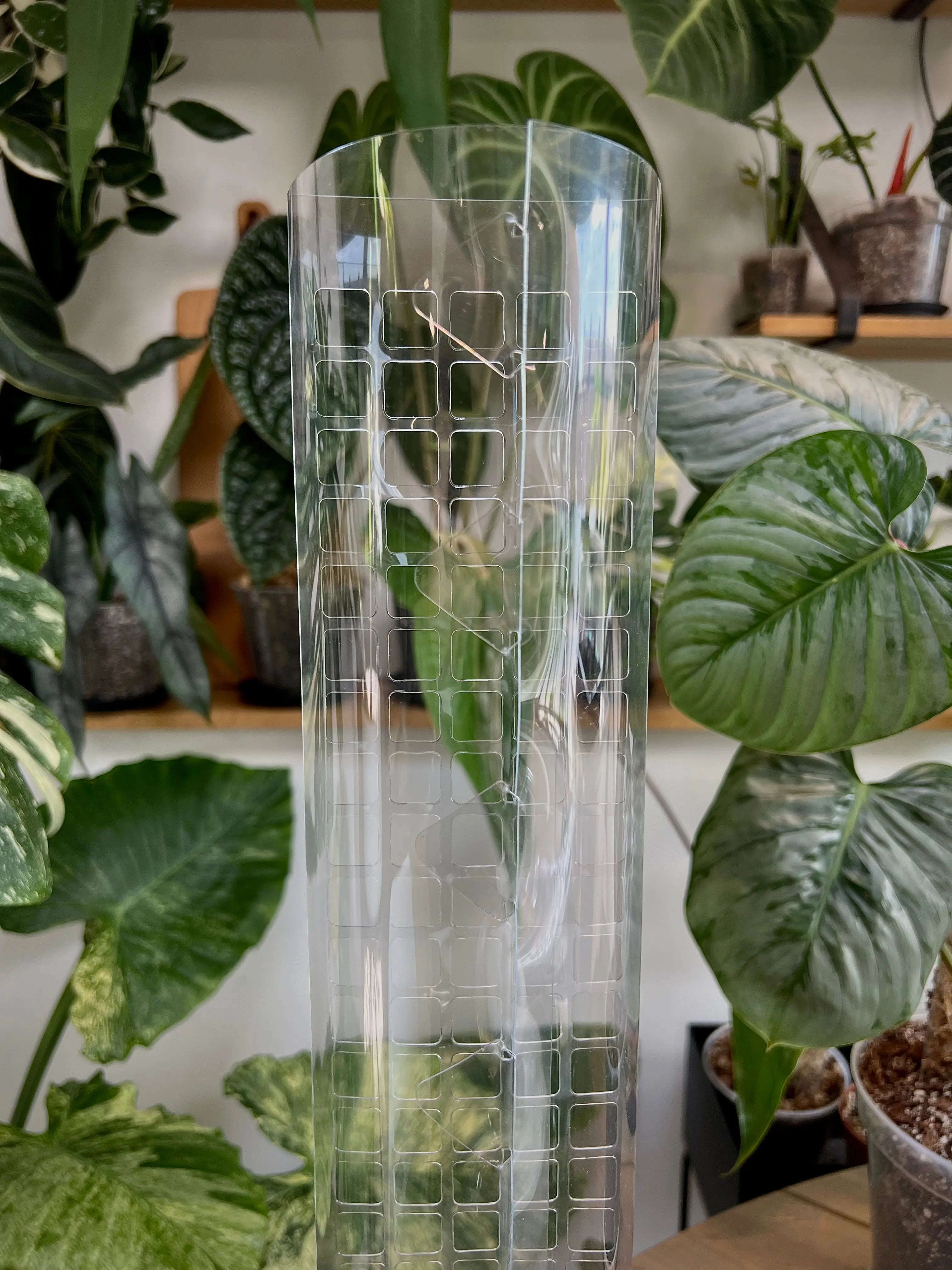 Clear Moss Pole "Square" (v2) - Large
Foldable moss pole that gives support for climbing plants. Made of clear plastic, it lets you follow the aerial root growth. Plants that have enough support, and have their aerial roots well developed, will start growing larger and more mature leaves.
Moss pole is firm and reusable, made of high-quality PP material ensuring durability and long-lasting use. Pole, filled with sphagnum moss, will retain water and nutrition for growing stronger and healthier plants. You can also fill the pole with other substrates, such as an aroid mix, bark, or other. Water the substrate from the top of the moss pole.
Please note: V1 and V2 XL moss poles are not compatible (stackable) due to the thickness difference. Assembled size (H x W x D) of the V1 moss pole is 60 x 10 x 4 cm and V2 size is 60 x 10 x 6 cm (2 cm deeper than V1).
Size
This V2 Moss pole is 60 cm long, 10 cm wide and 6 cm deep, being wide and tall enough to support even larger plants. Moss pole can be extended with another V2 pole by partially sliding it over the top.
Material
Made of very clear plastic, thicker and sturdier than V1. Due to a thicker material the moss pole is slightly harder to close, but works out with some more patience. Note that the design and size of V1 and V2 are slightly different. V1 and V2 Moss poles are not compatible for stacking due to the size difference.
Options
Available in 2 states: 
Cleared, Ready to use (square cutouts are removed, all you need to do is fold and fill the moss pole)
Raw uncleared (remove square cutouts yourself to prepare the moss pole for use). Available at a discounted price.
Sphagnum moss
One moss pole holds approximately 60 grams of dried Sphagnum moss (by Besgrow). You can buy the Sphagmoss separately here.
How to assemble? For steps please refer to the Quick Guide shown on the last photo.
---