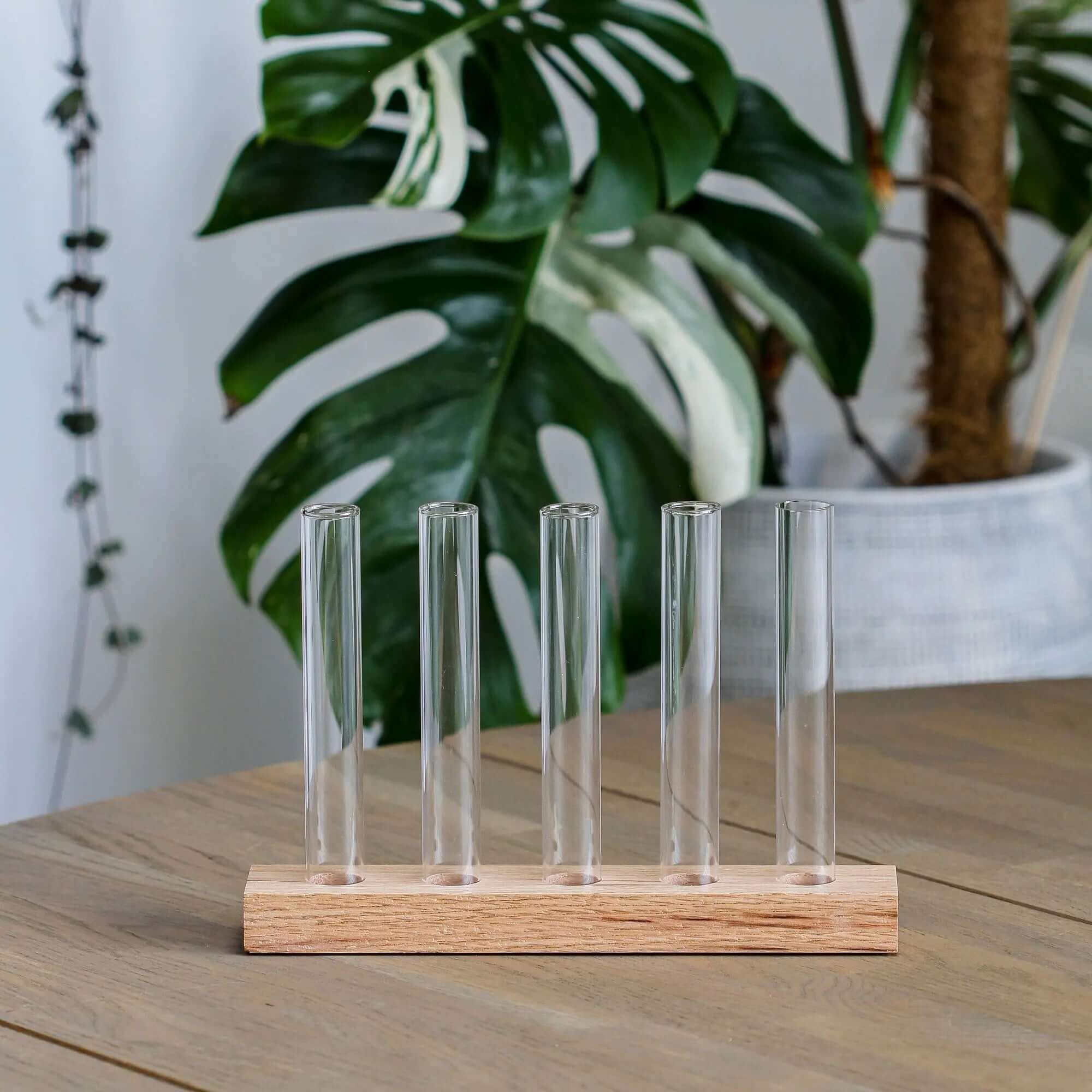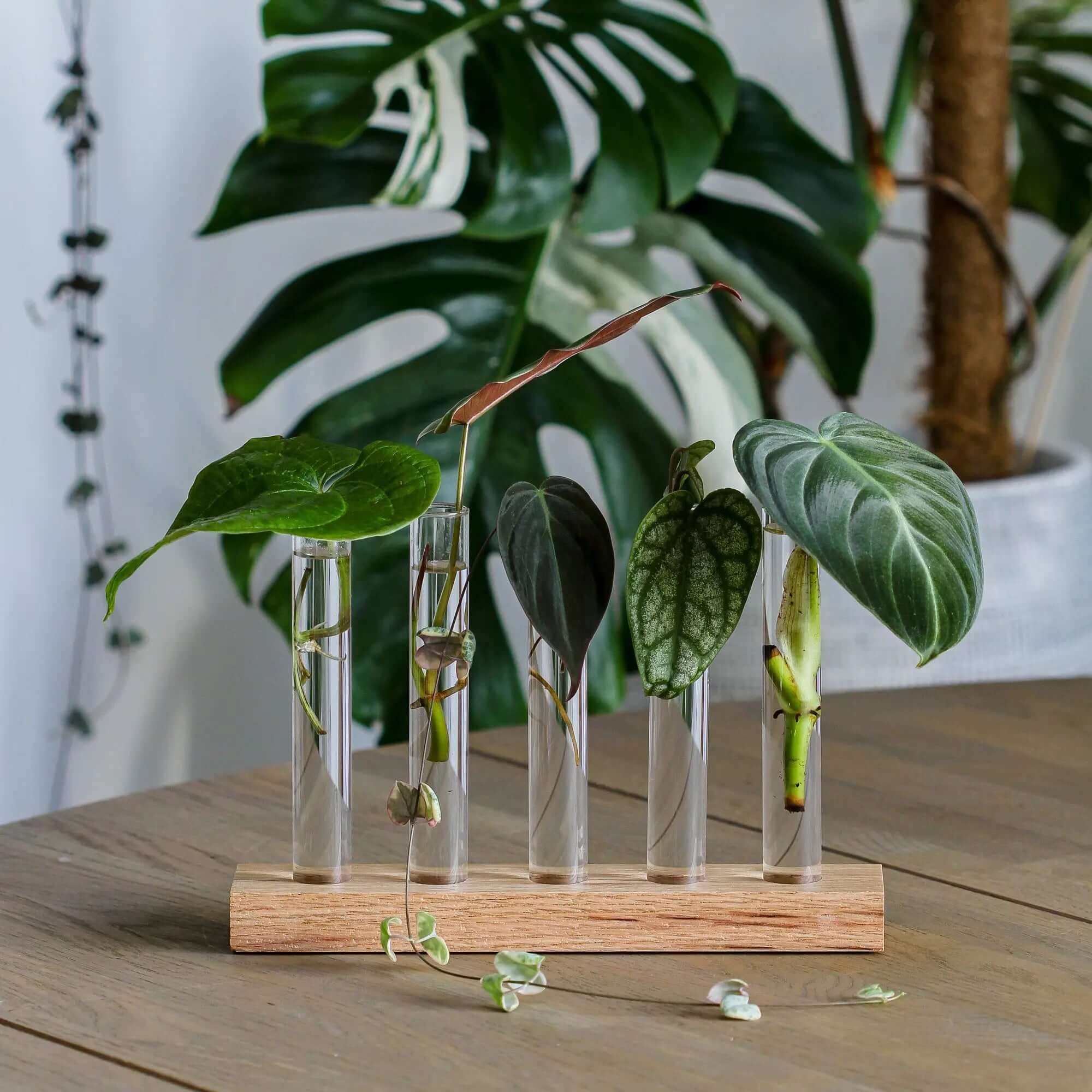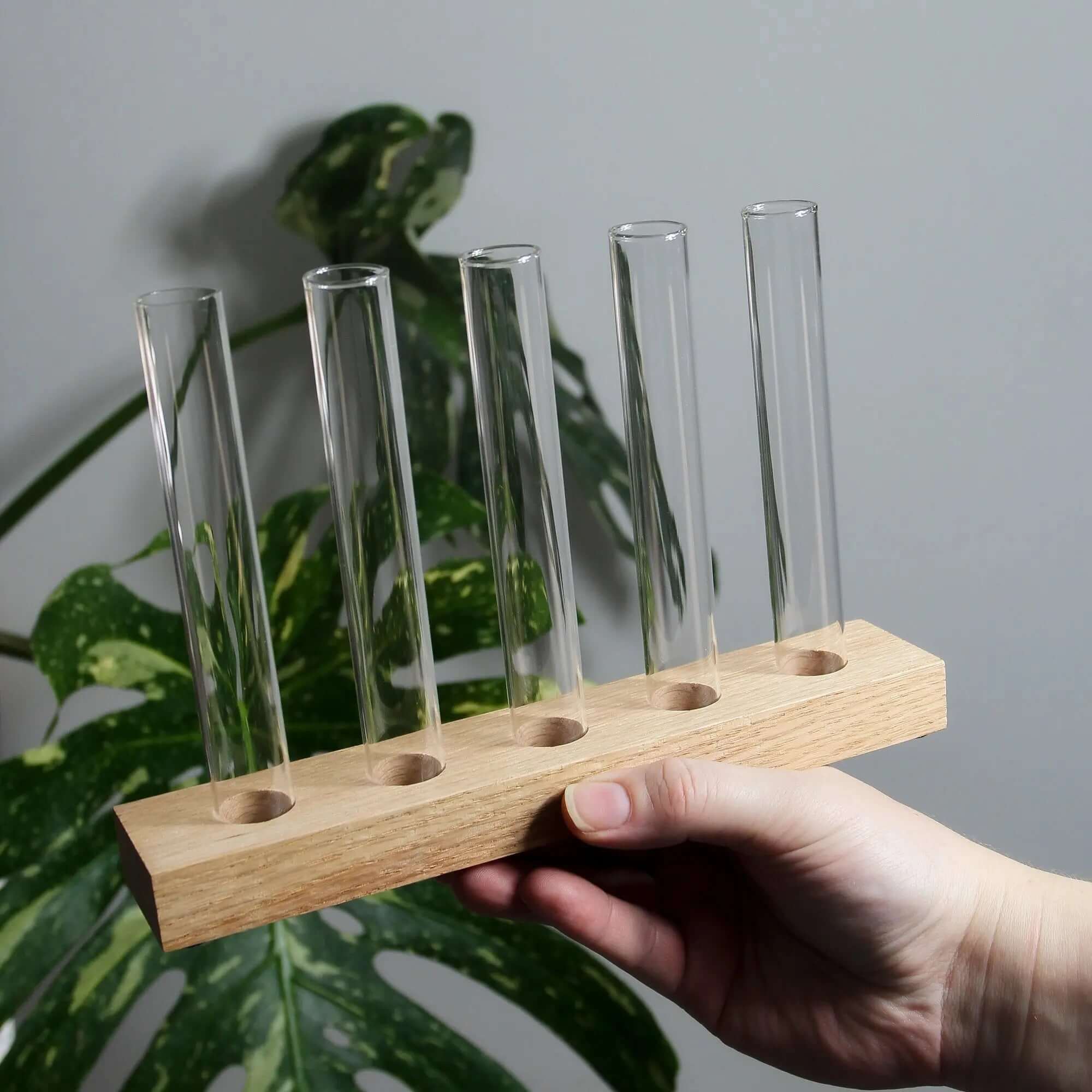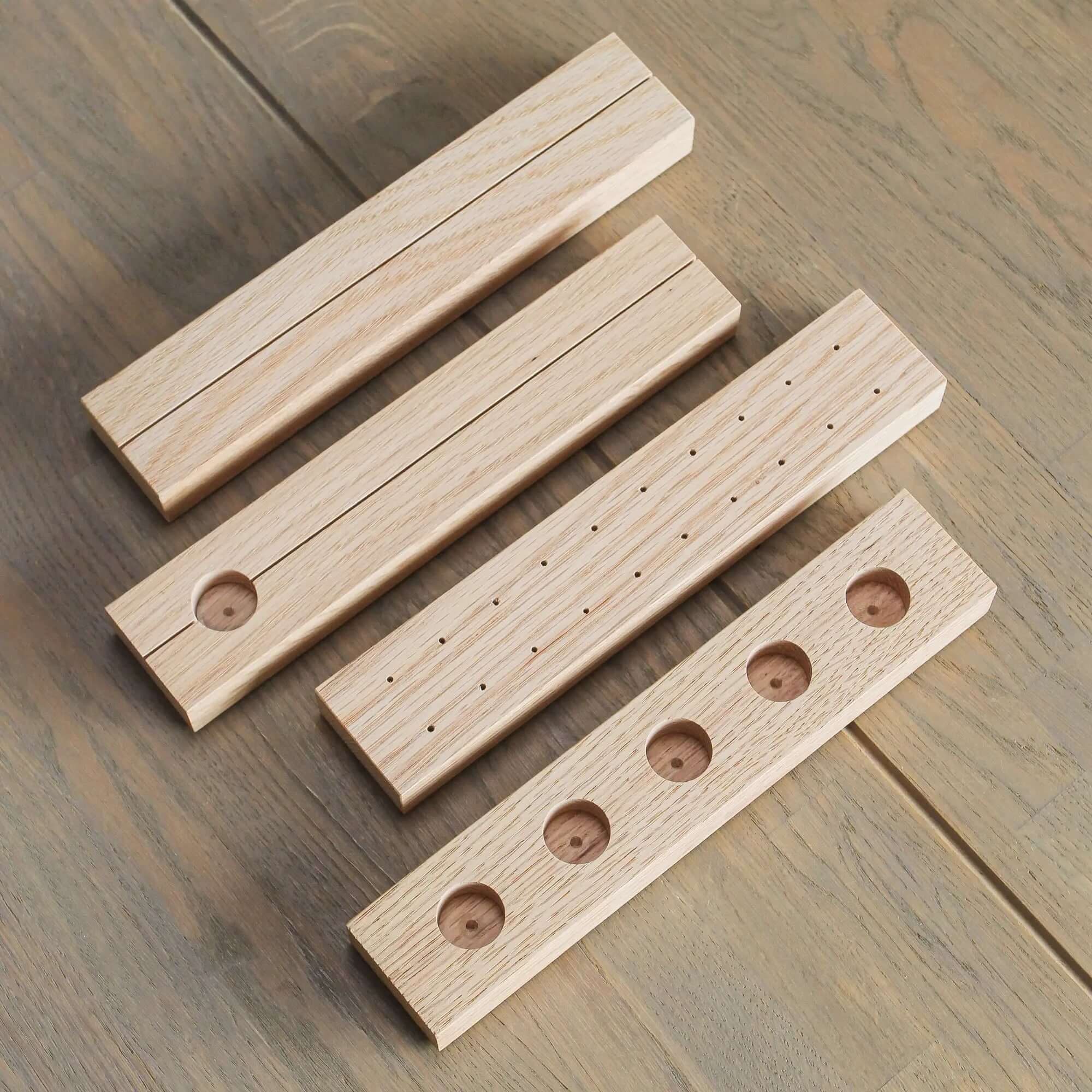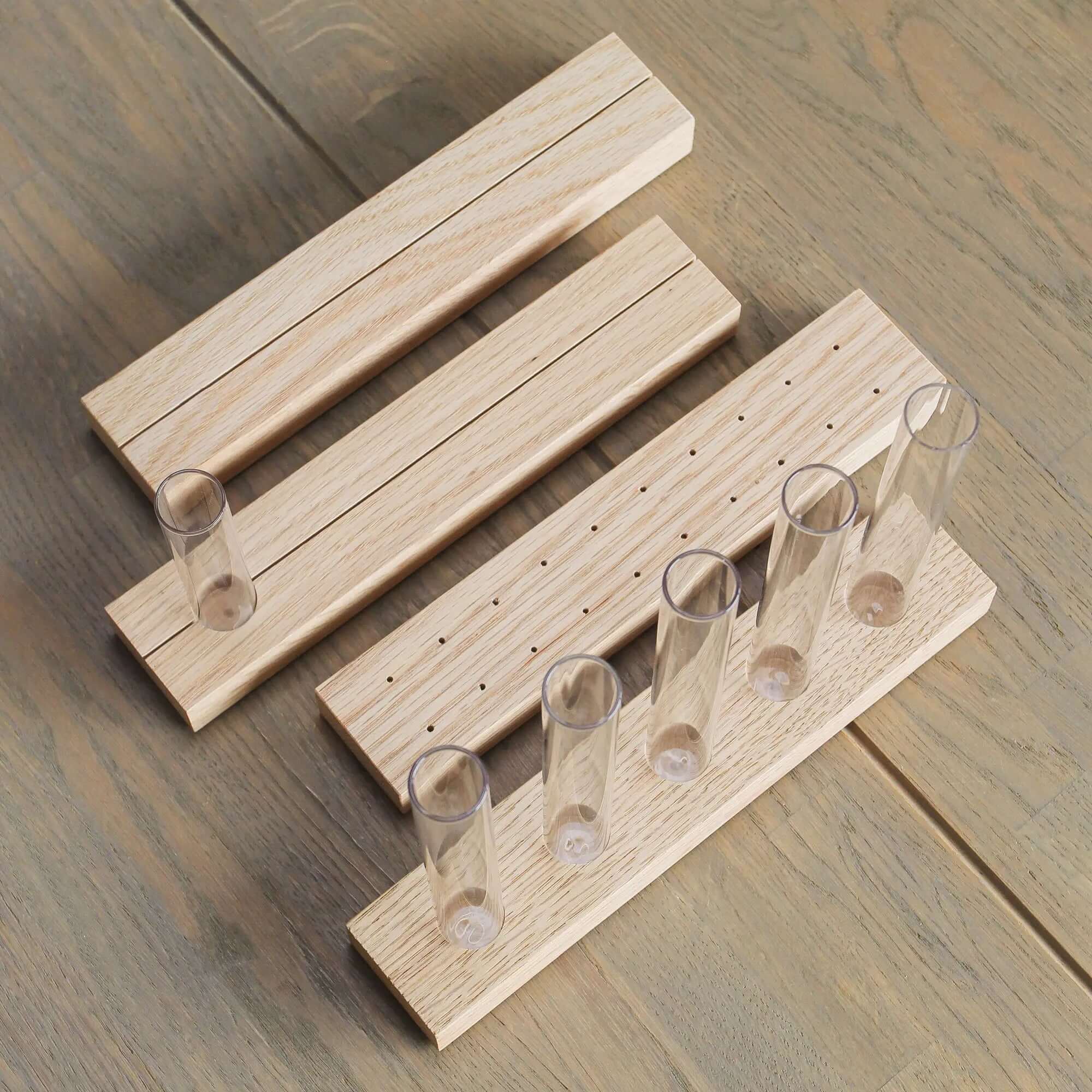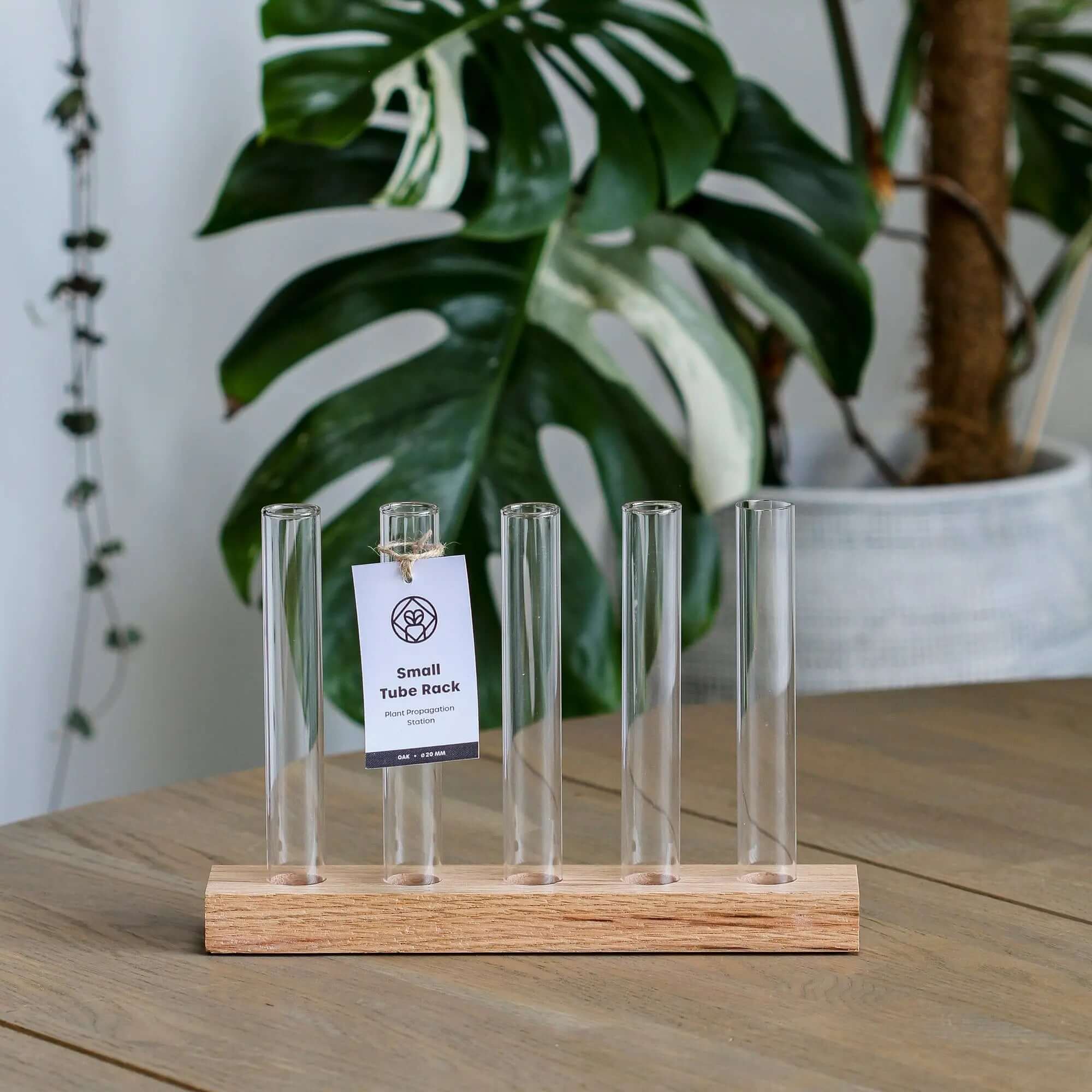 Propagation Station "Grow Five" - Handmade - Oak Wood
Handmade propagation station made of solid oak wood with 5 glass tubes to propagate plant cuttings in style.
This minimalistic and sleek design propagation station will fit in every interior. Fully functional, robust design with no unnecessary additions. With the "Grow Five" propagation station you will show off your plant cuttings in a presentable and organized way. The thin glass tubes have a great clarity that will allow you to follow the root growth and let sunlight stimulate the cuttings.
The total size of the propagation station with tubes in place is 220 x 40 x 150 mm (L x W x H).
Base:
– The base is made of oak wood that is sanded and sealed with matte clear varnish
– On the bottom, 4 soft felt pads are added to give a sturdier positioning and protect sensitive surfaces from scratches
– Base size is 220 x 40 x 27 mm (L x W x H).
Glass tubes:
– The tubes are made of thin glass with great clarity that allows you to monitor the development of the roots and let the light stimulate the roots
– Glass tubes are 140 mm high and 20 mm in diameter.
Main features:
– Minimalist and modern design
– Thin glass tubes with great clarity
– Root up to 5 different cuttings at a time
Available styles:
– Natural: pure wood – sealed with a transparent matte varnish
– Sunshine: warm oak & honey tones
Tip: Station can also be used for displaying cut or dried flowers.
This is a handmade item that might have some imperfections.
---