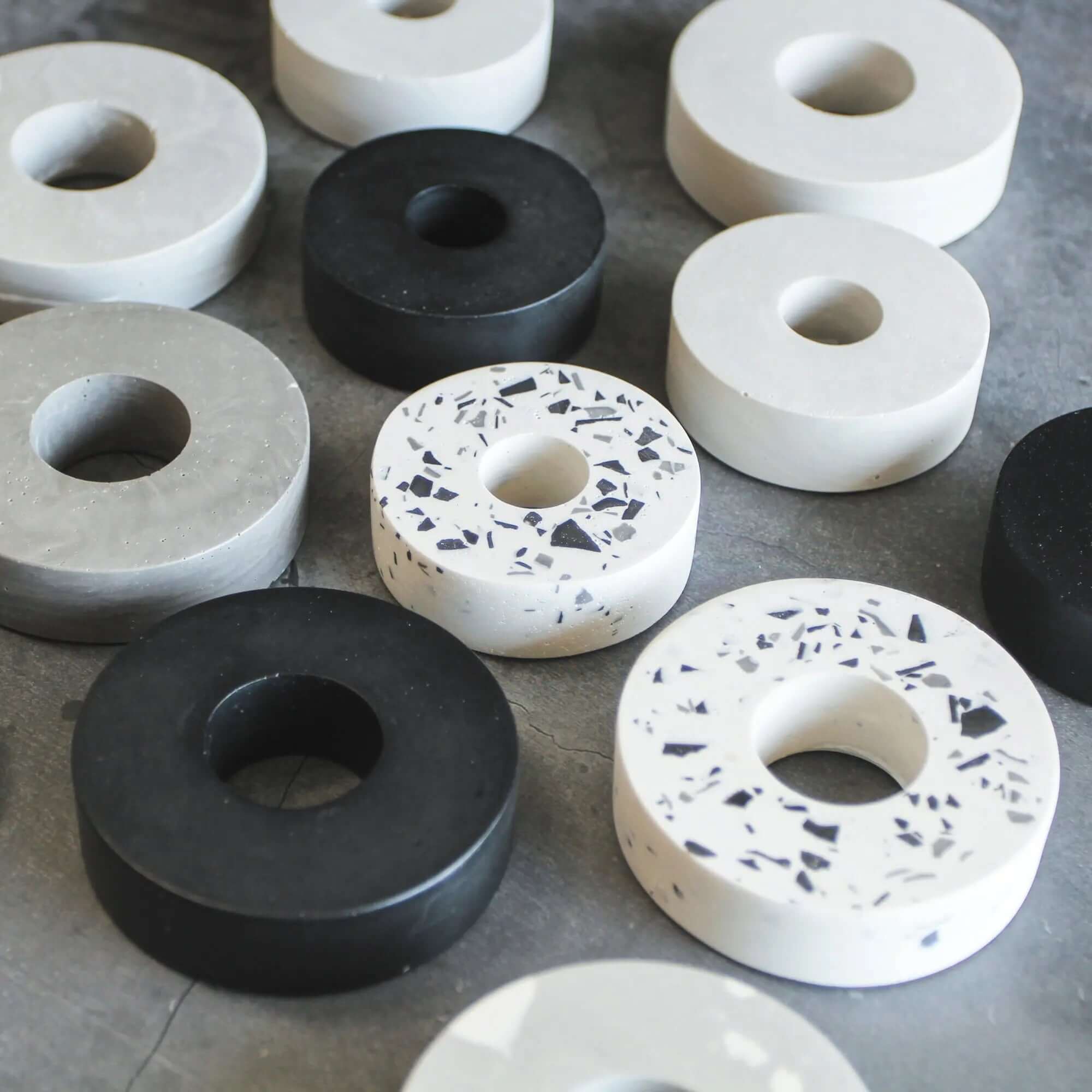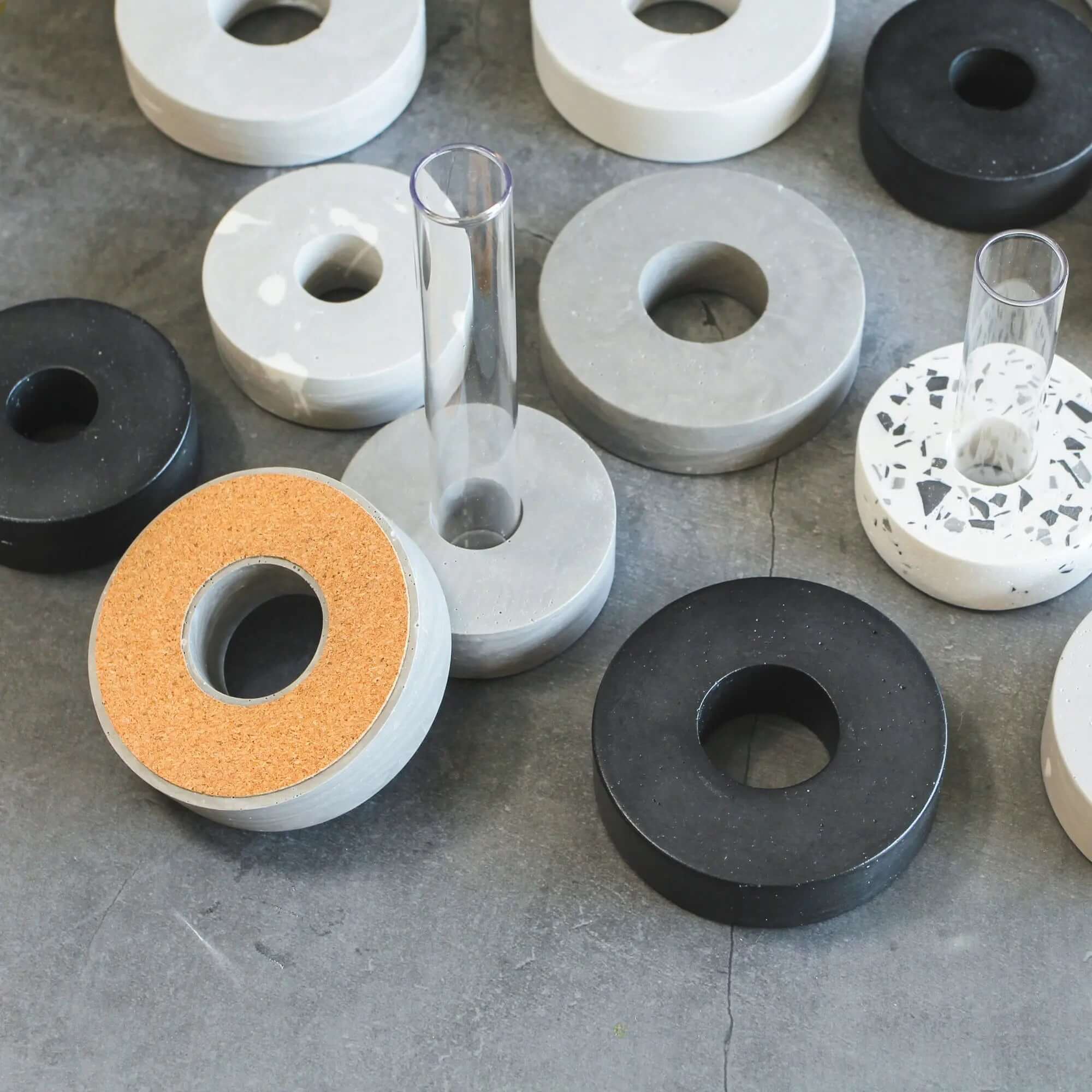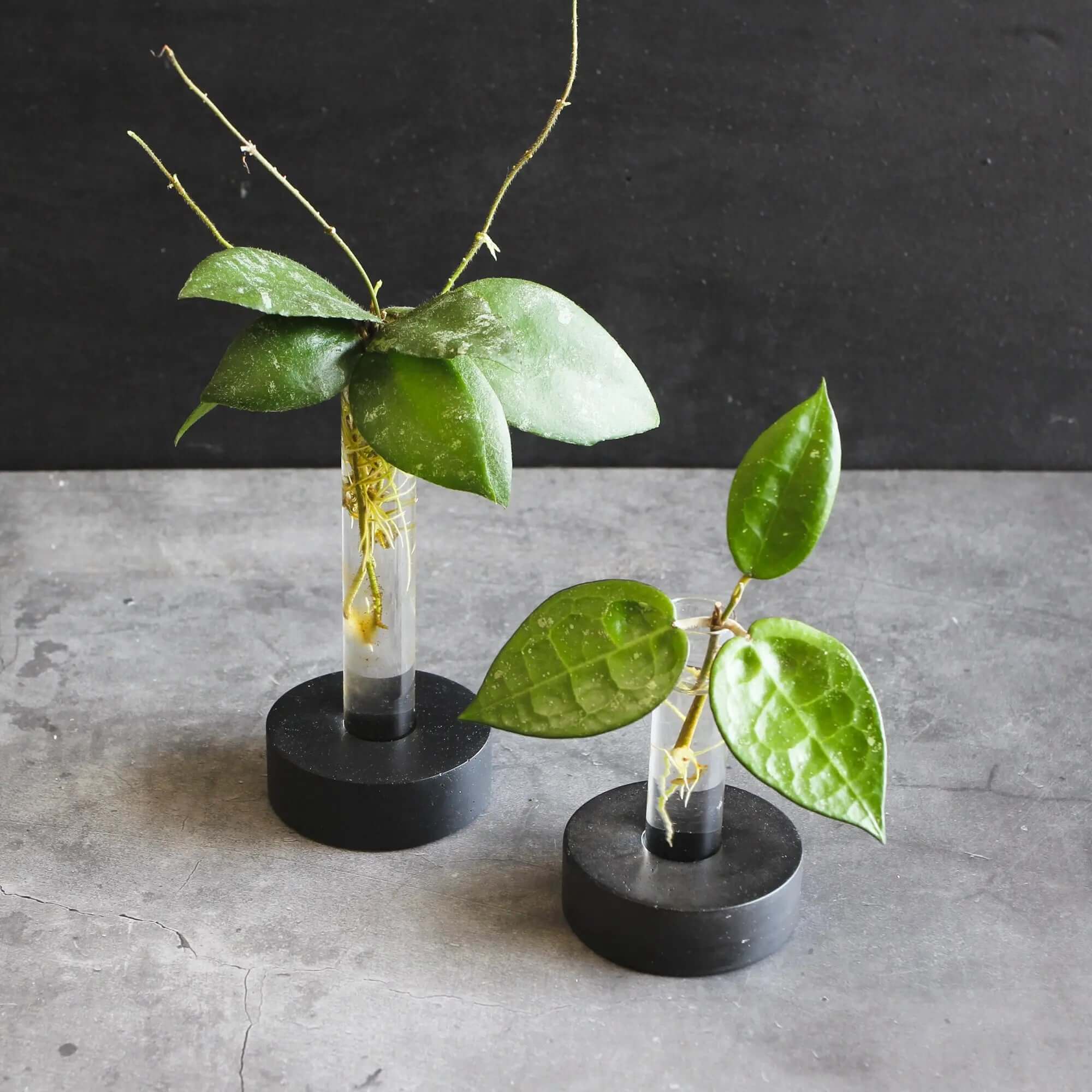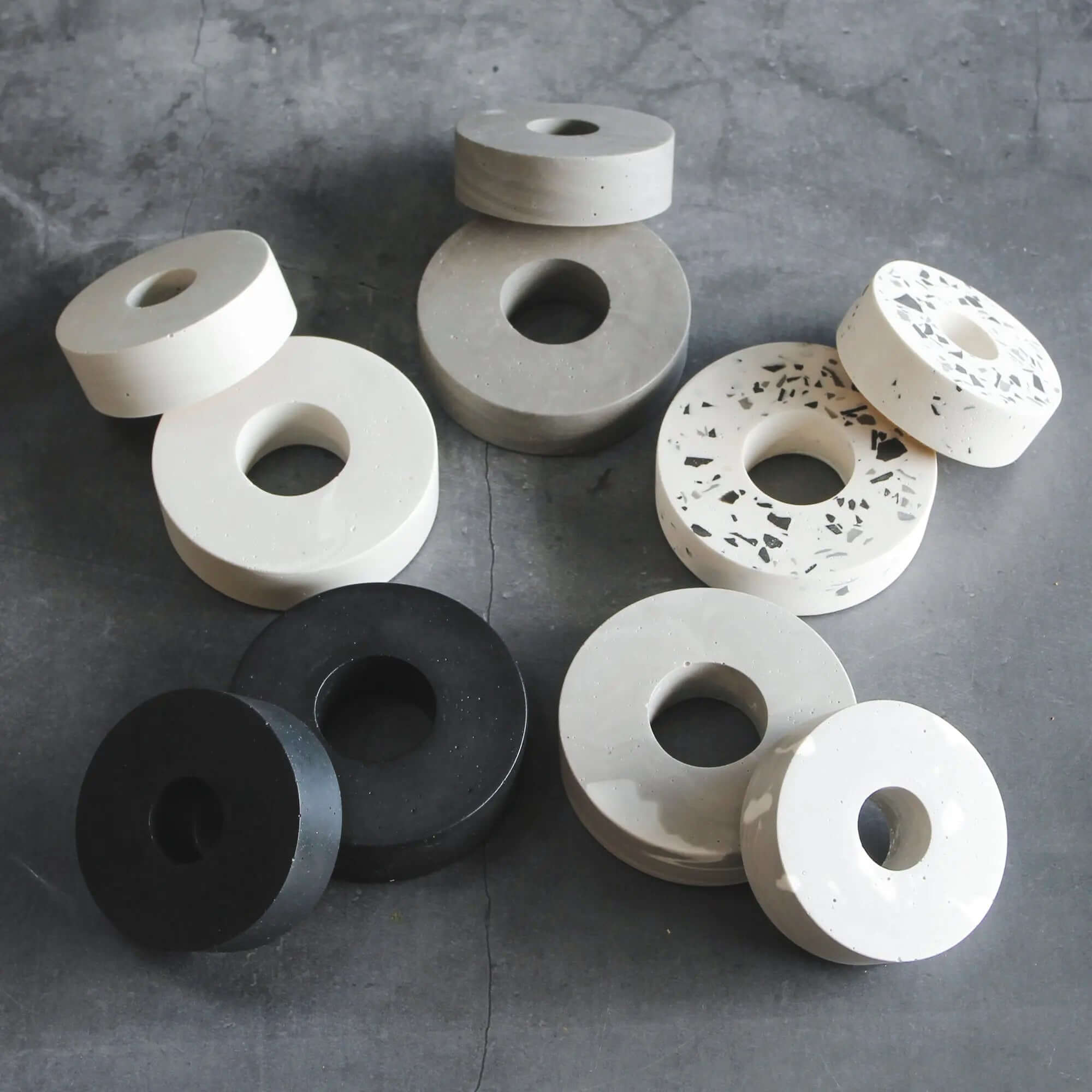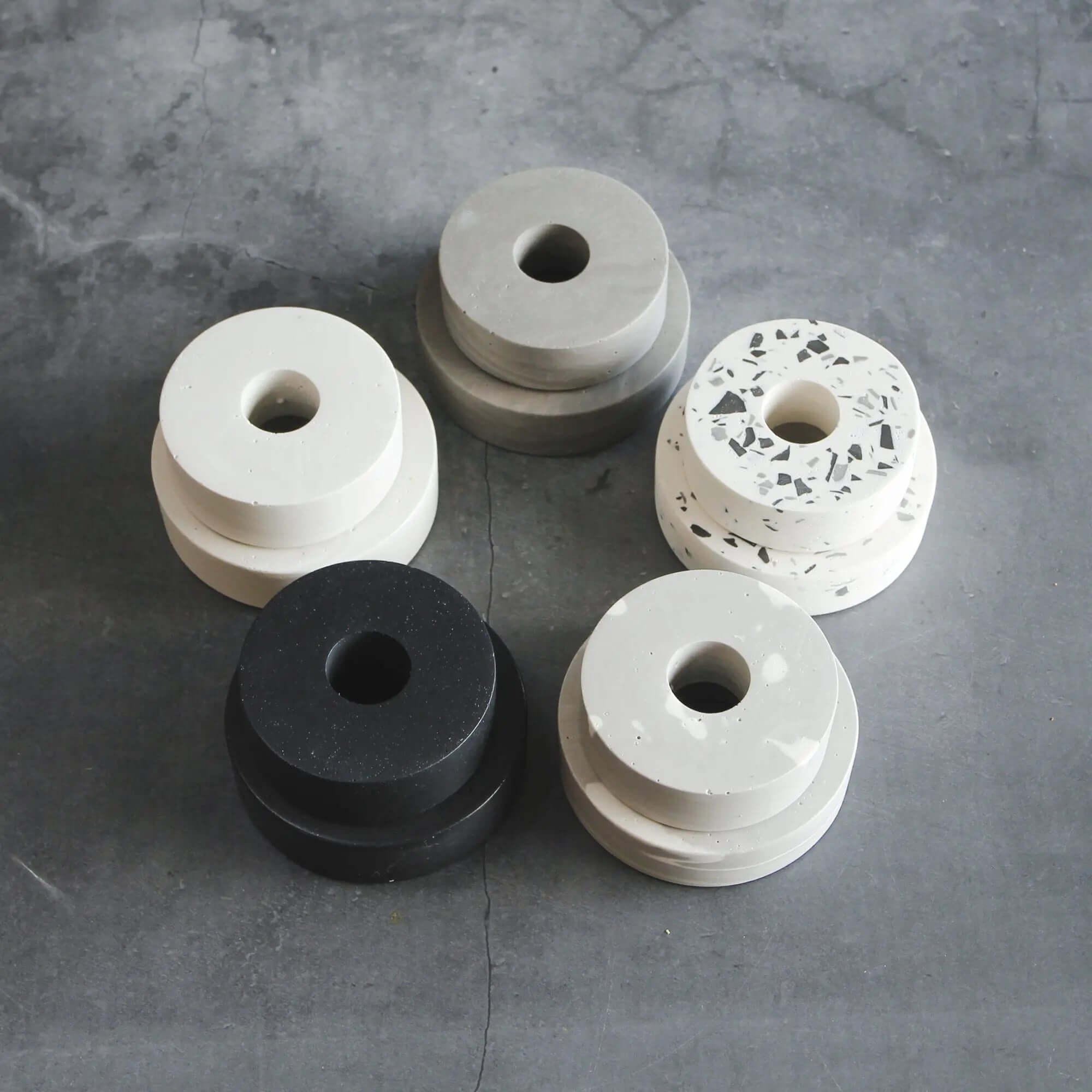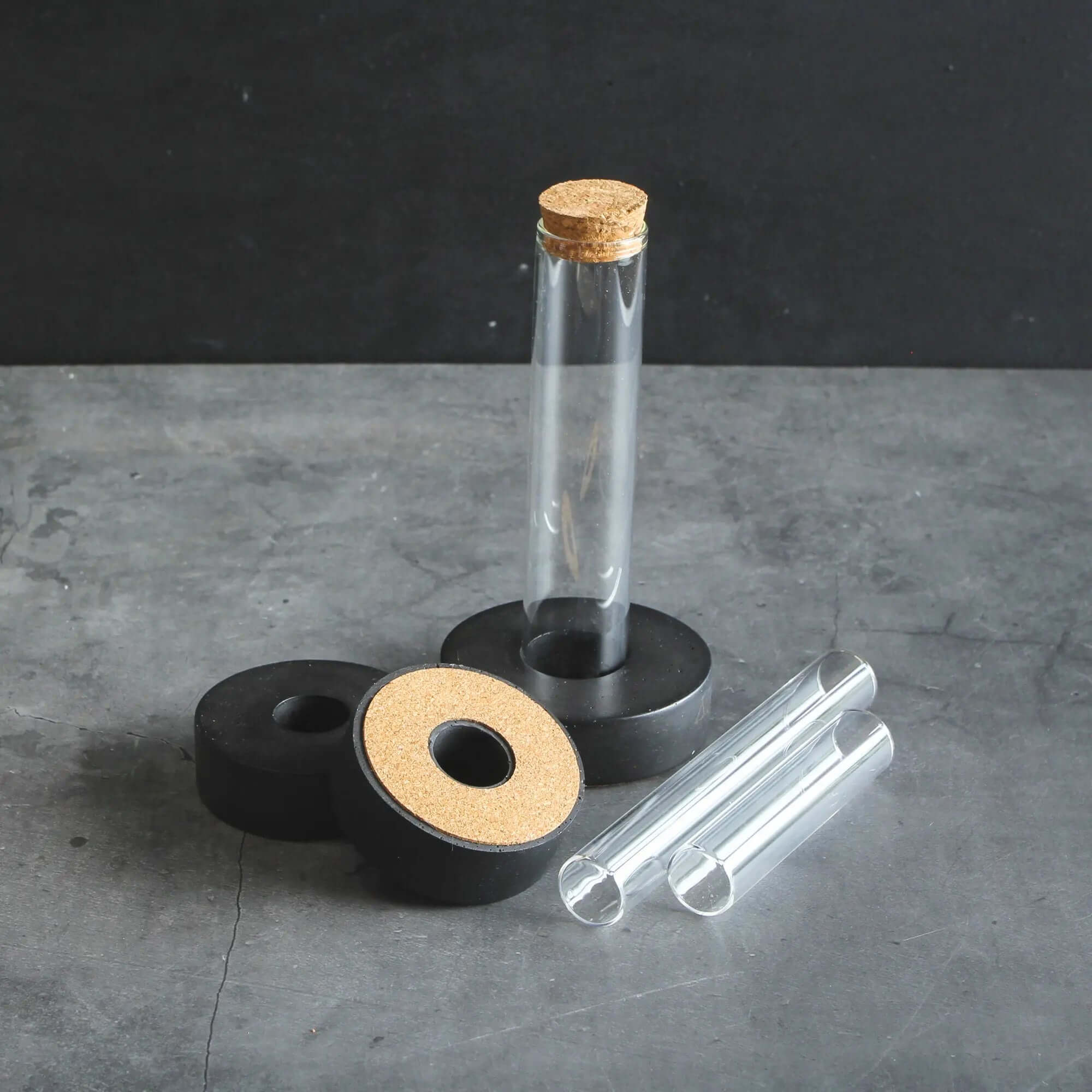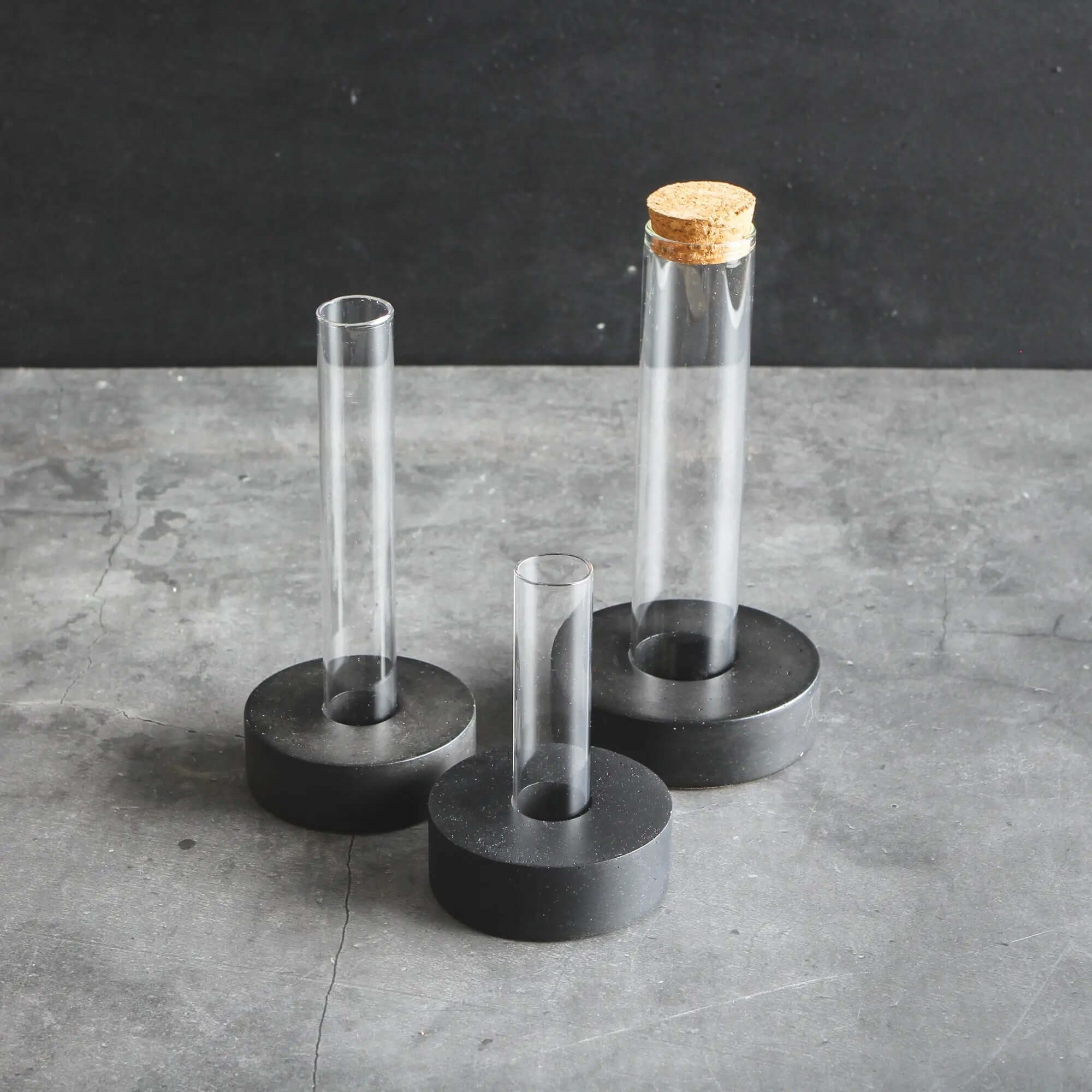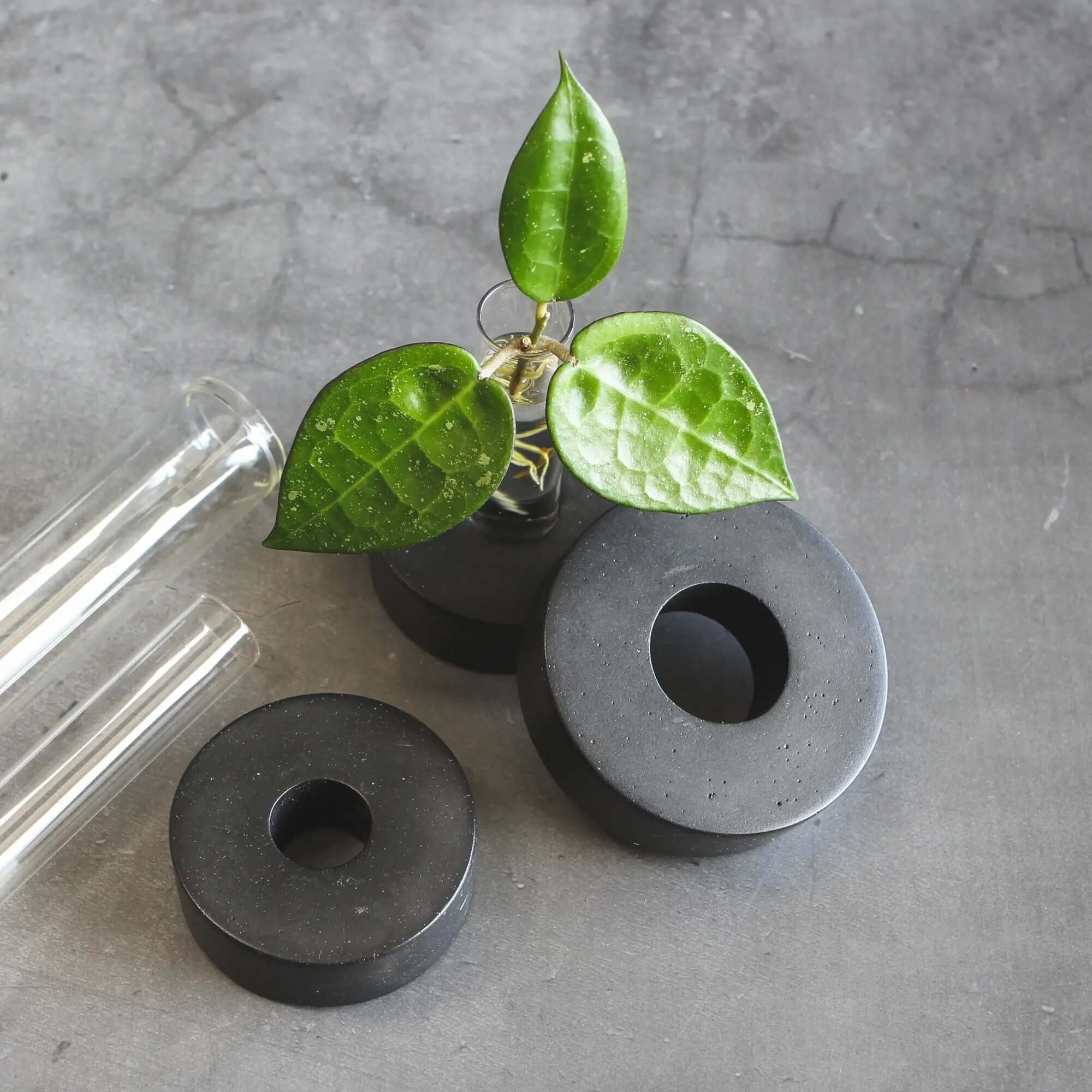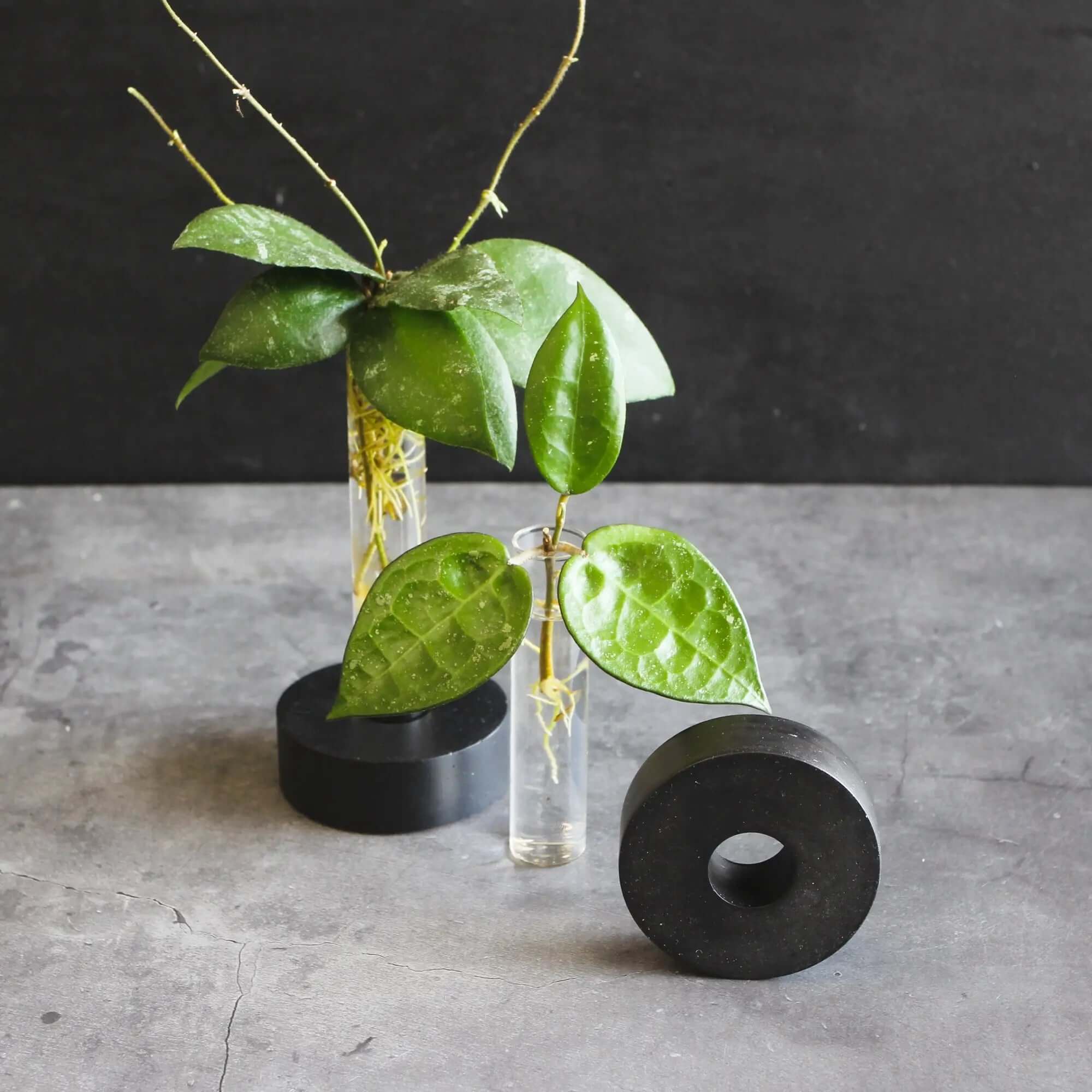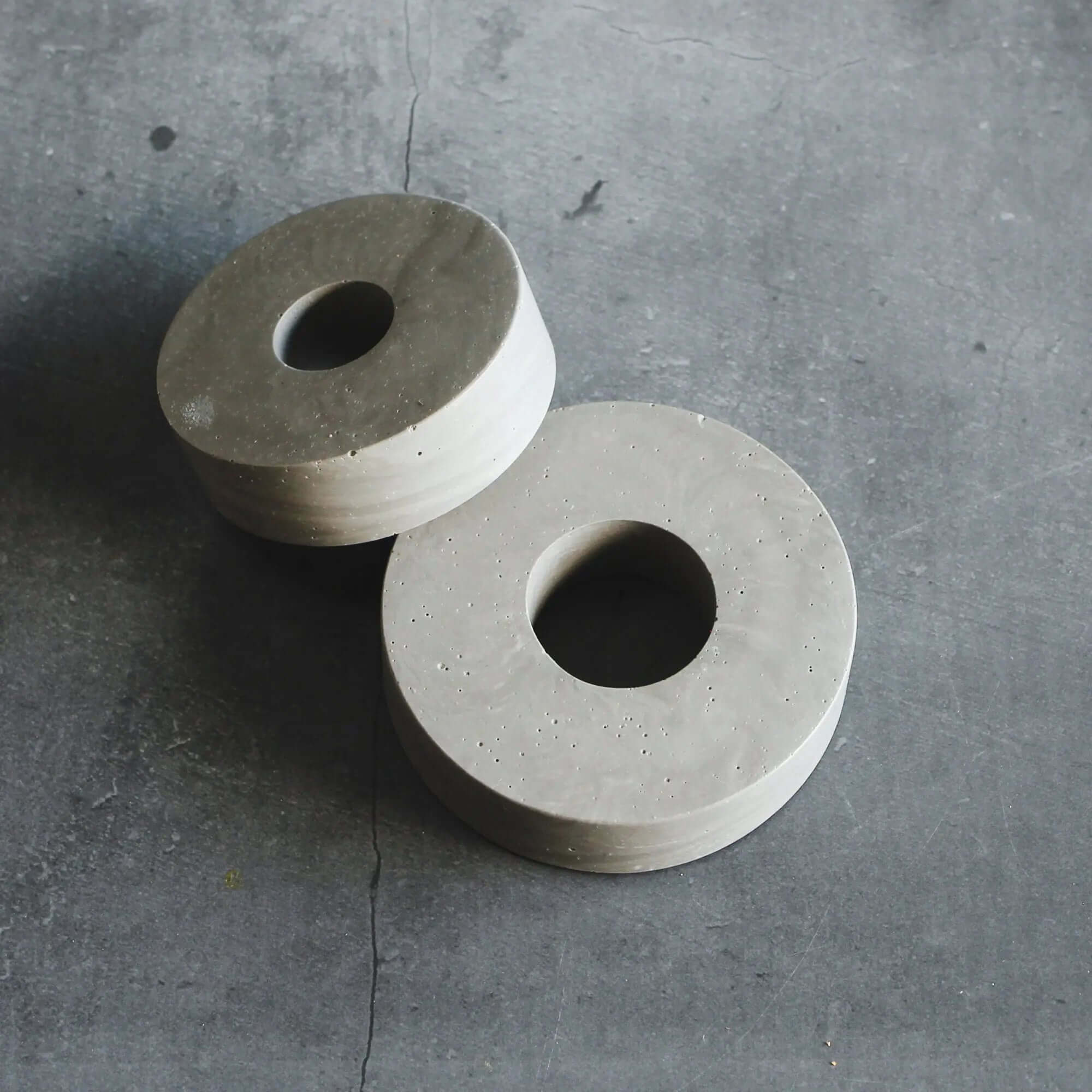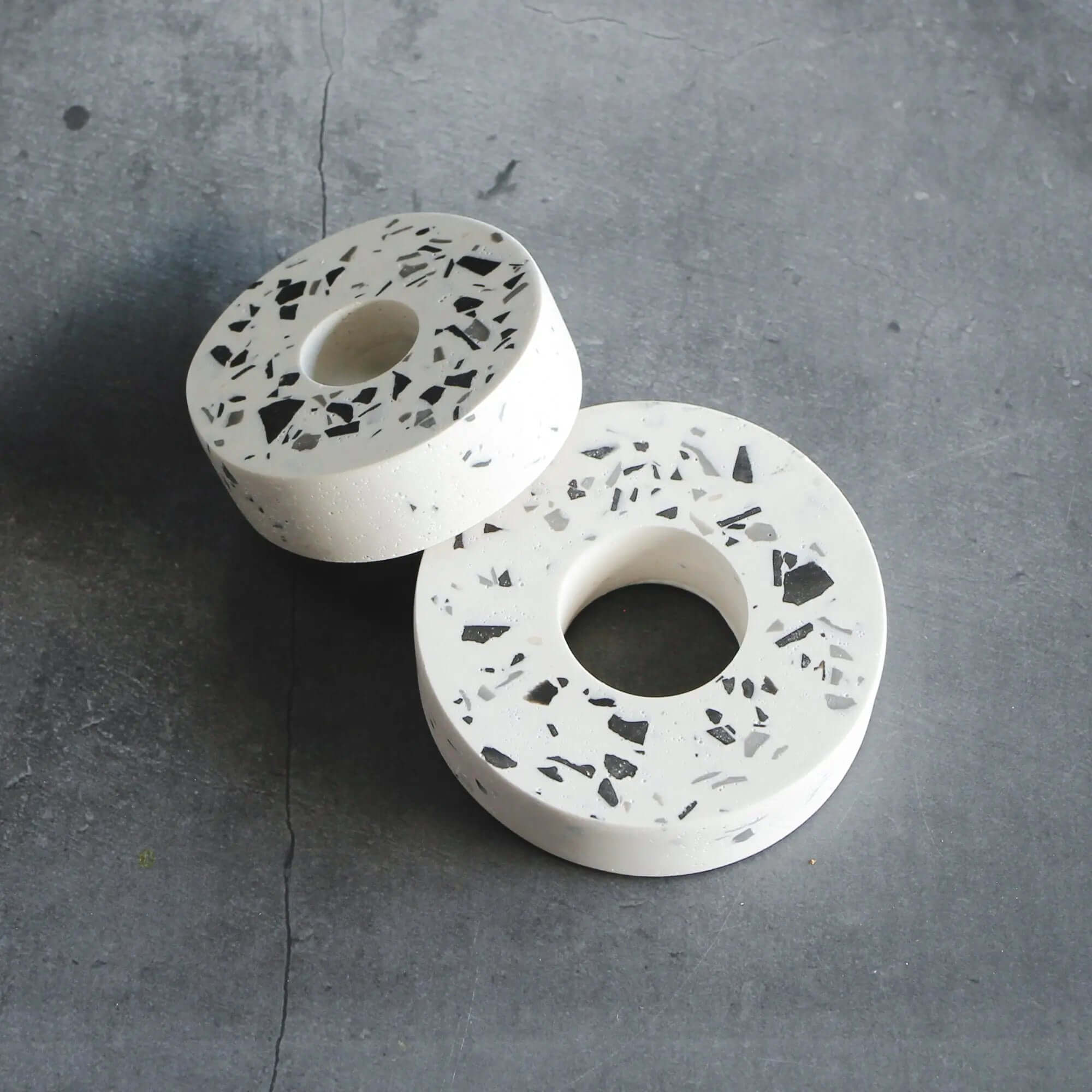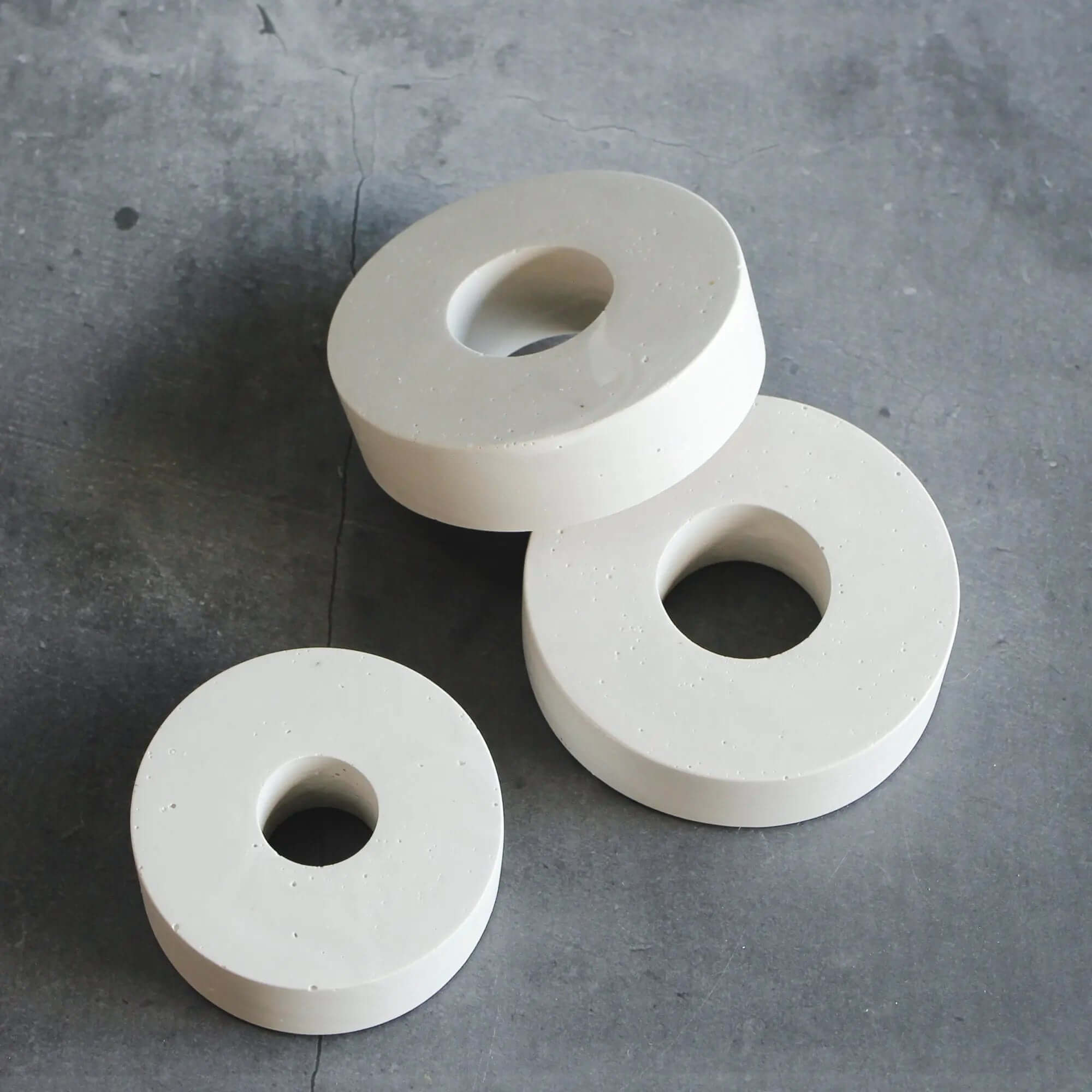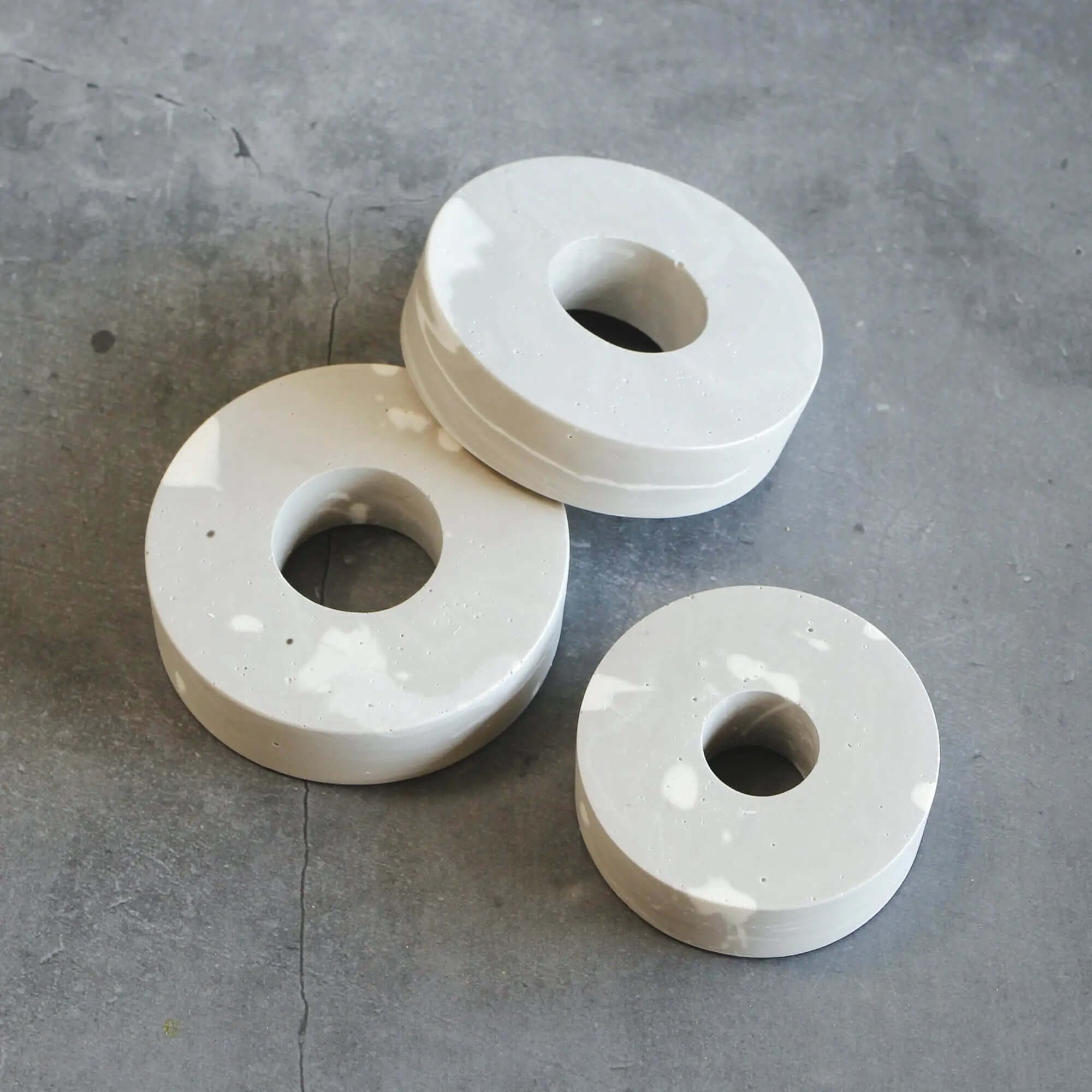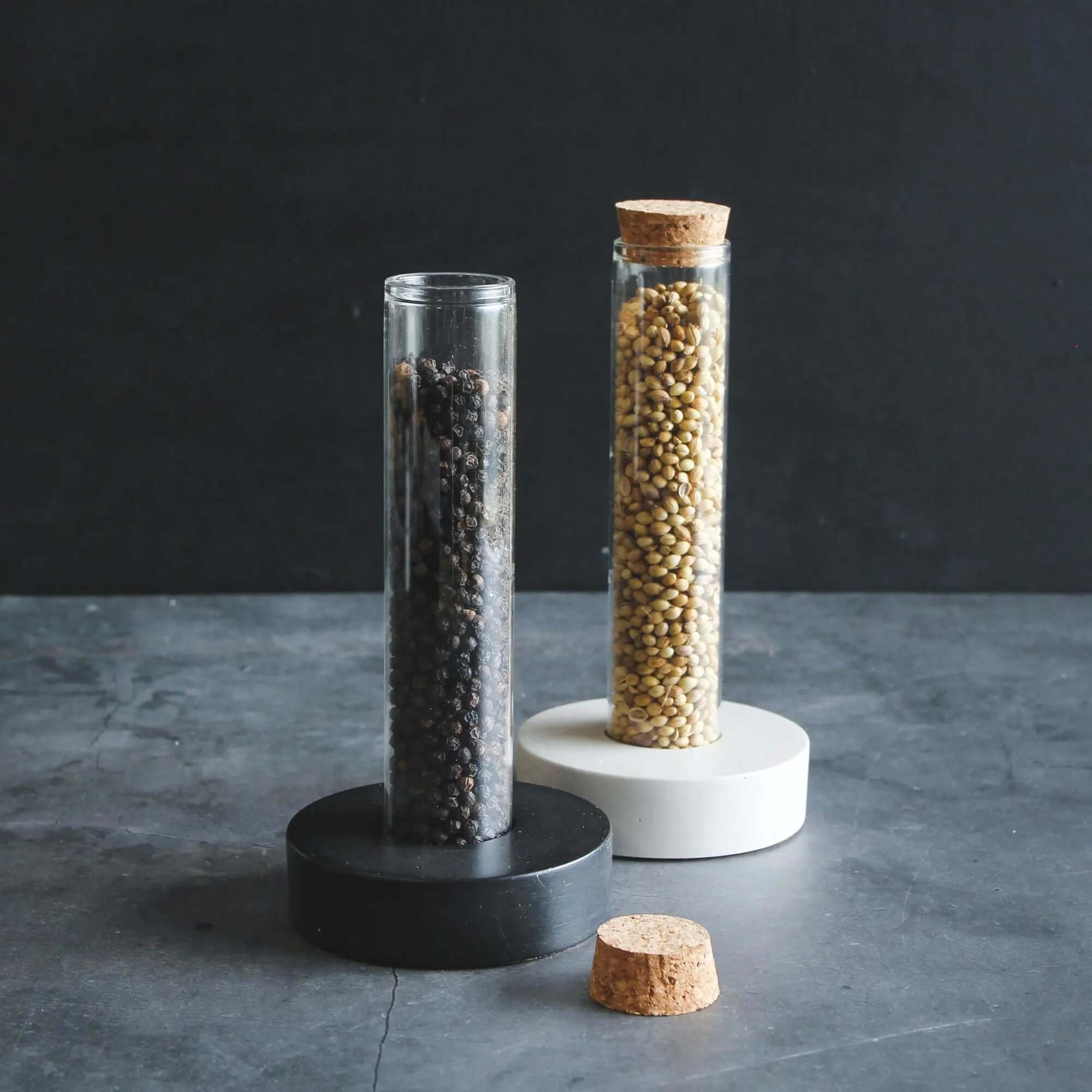 Handmade Glass Tube Stand "Donut"
Donut Tube Stands are handmade glass tube stands with a stone-like effect – made using polyresin (also known as jesmonite or acrylic resin).
The bottom of the rings is open to enhance the minimalism of this accessory. The ring has a single purpose and that is to hold the tube upright, so the design is kept super simple!
Rings are made using self-made molds, and they are sanded and sealed with a transparent varnish afterward.
The set includes a donut ring and a matching size glass tube
Available in 2 sizes
Available in multiple colors and patterns
A protective layer of cork glued on the bottom
Sizes:
Small (62 mm ring with a 14 cm high and 2 cm diameter tube)
Medium (76 mm ring with a 15 cm high and 3 cm diameter tube). The tube comes with a cork cap.
Tip: Larger 3 cm tubes can be used not just as a vase, but also to keep in herbs and spices!
Customizations are also possible, such as a specific color, or effect, or lettering on the tube – feel free to send a message with your request.
---