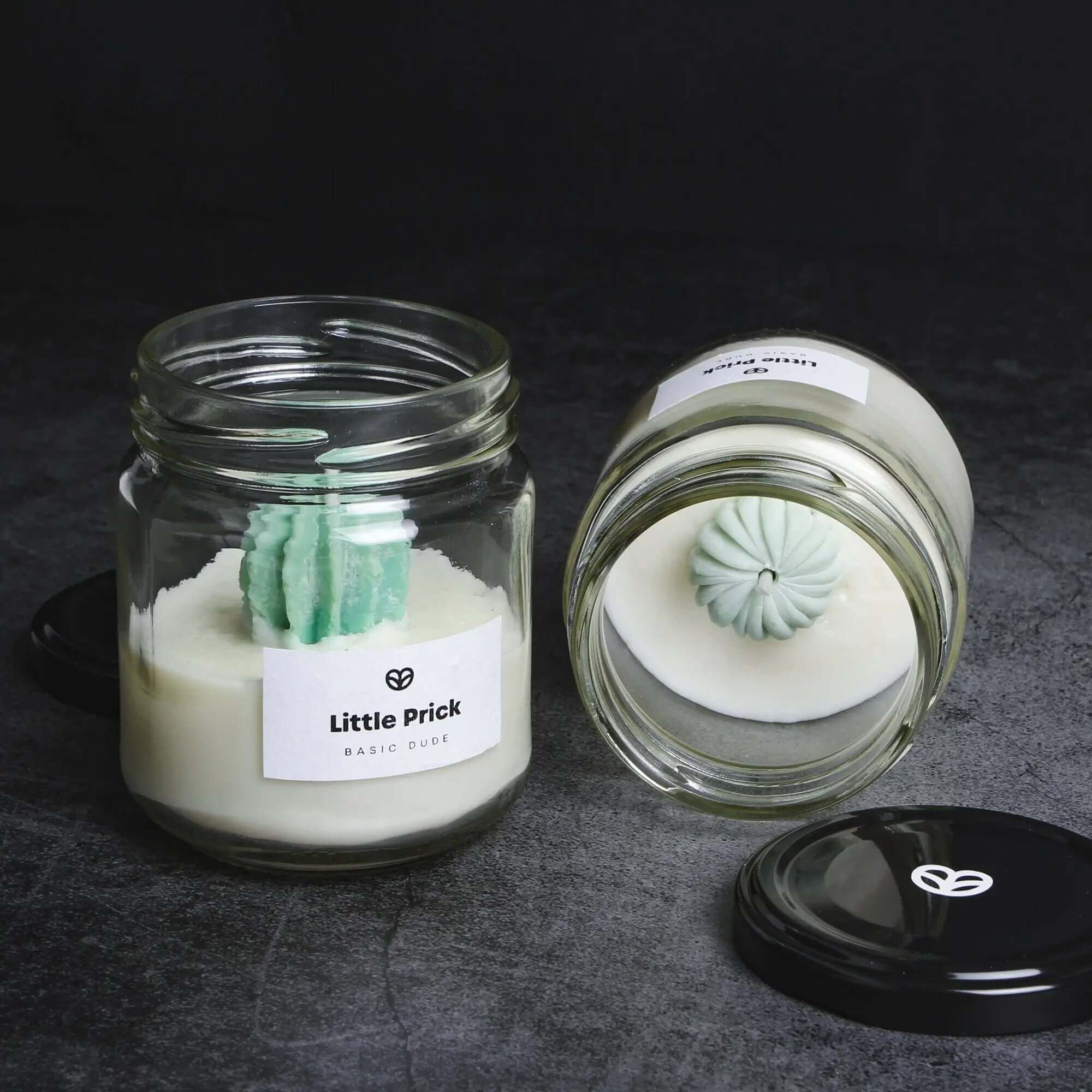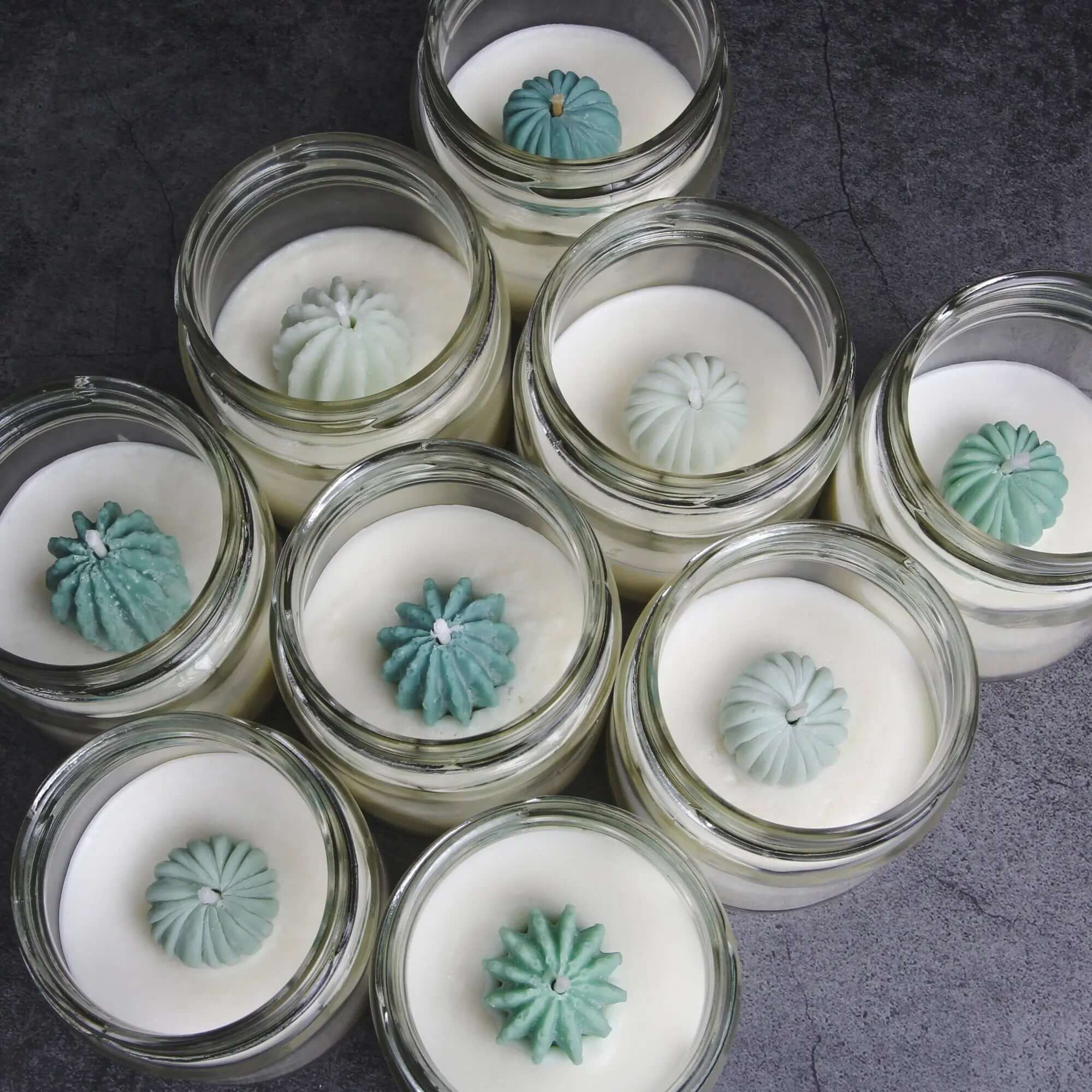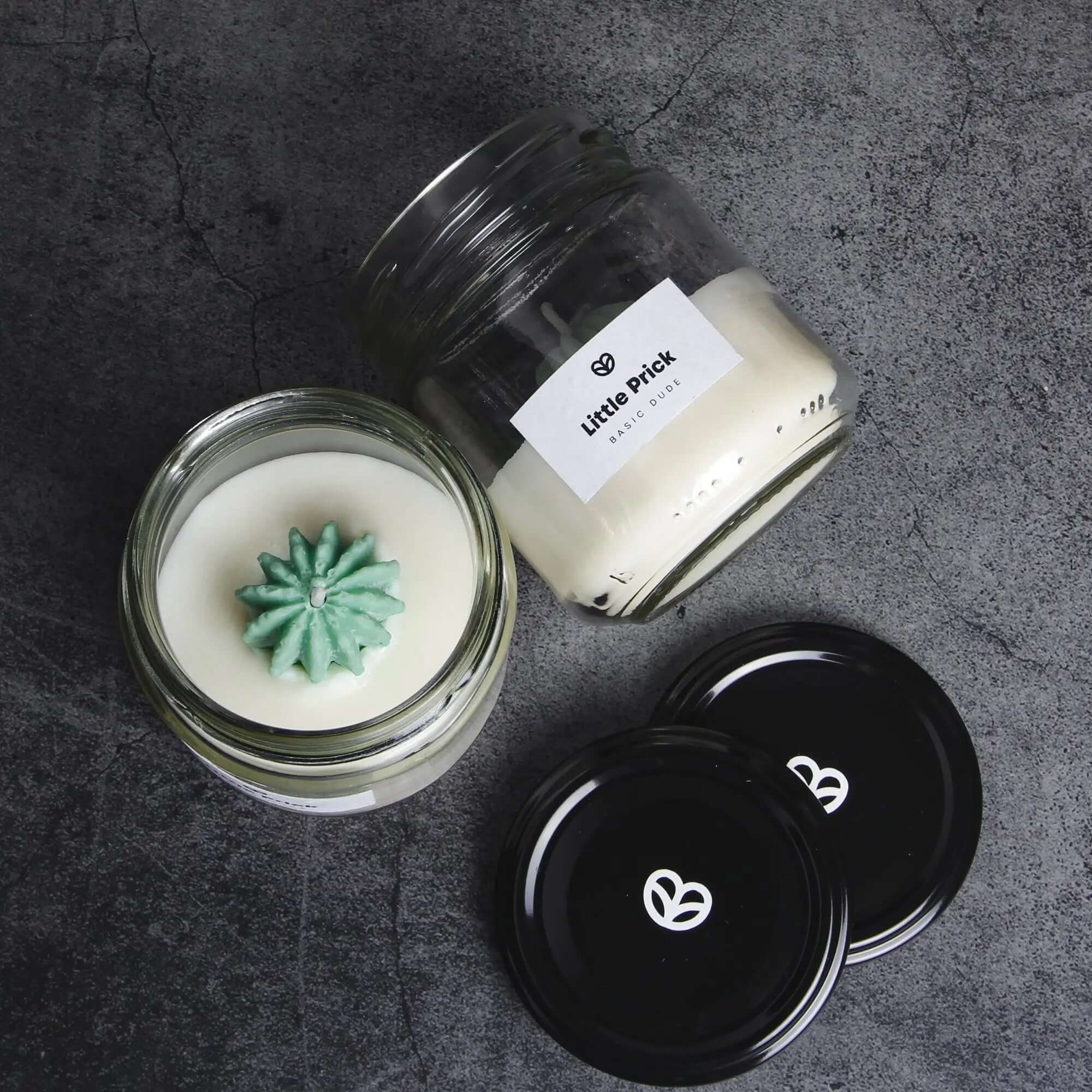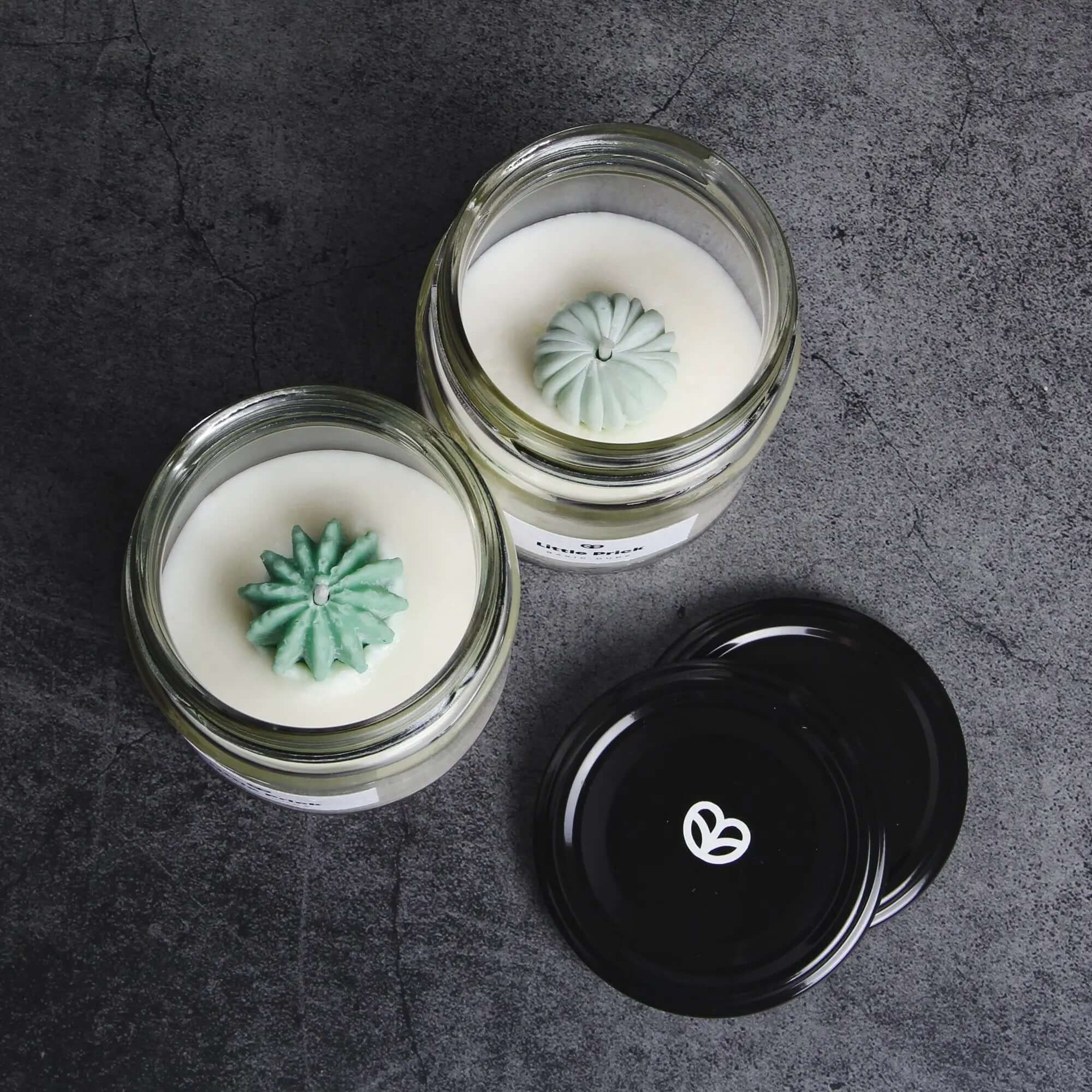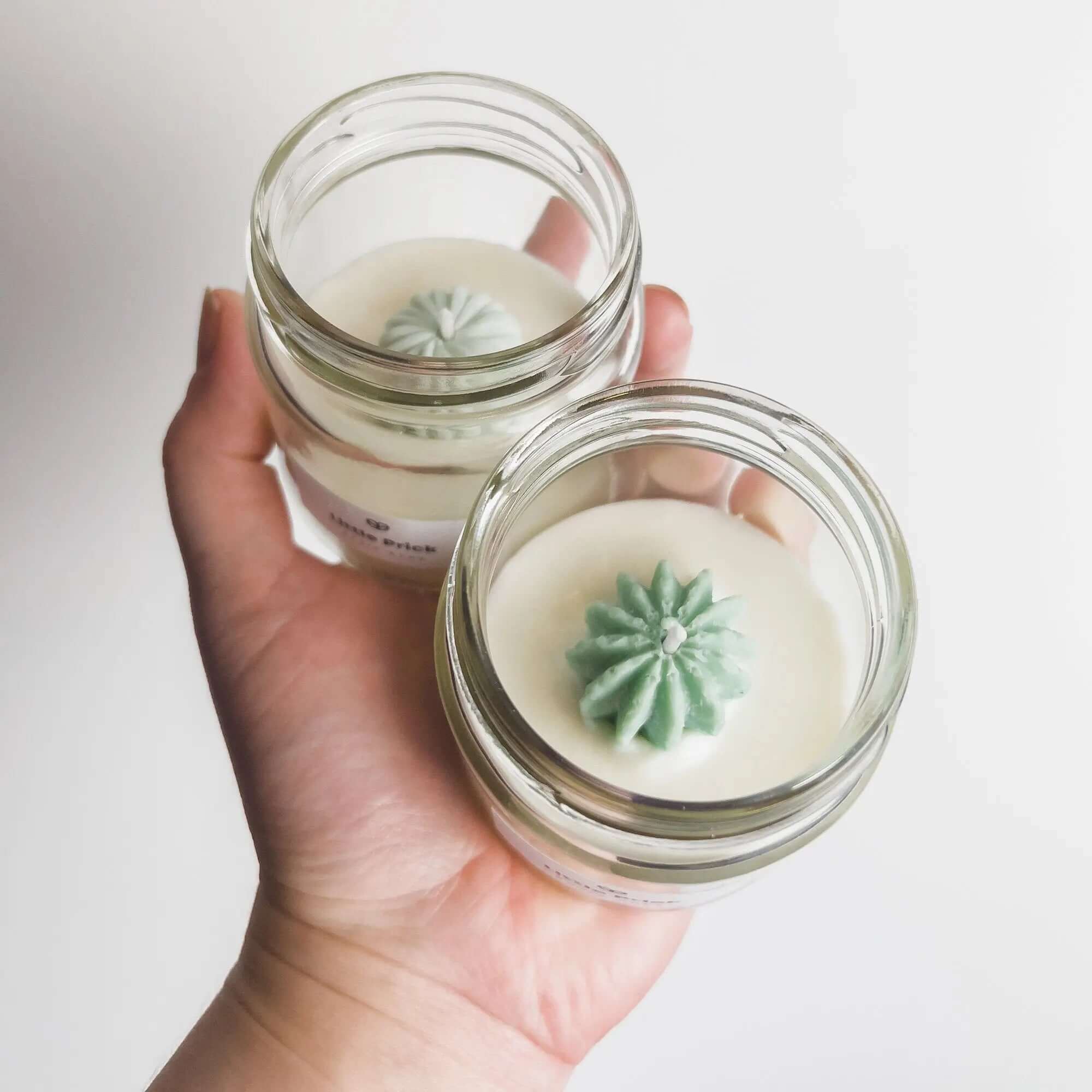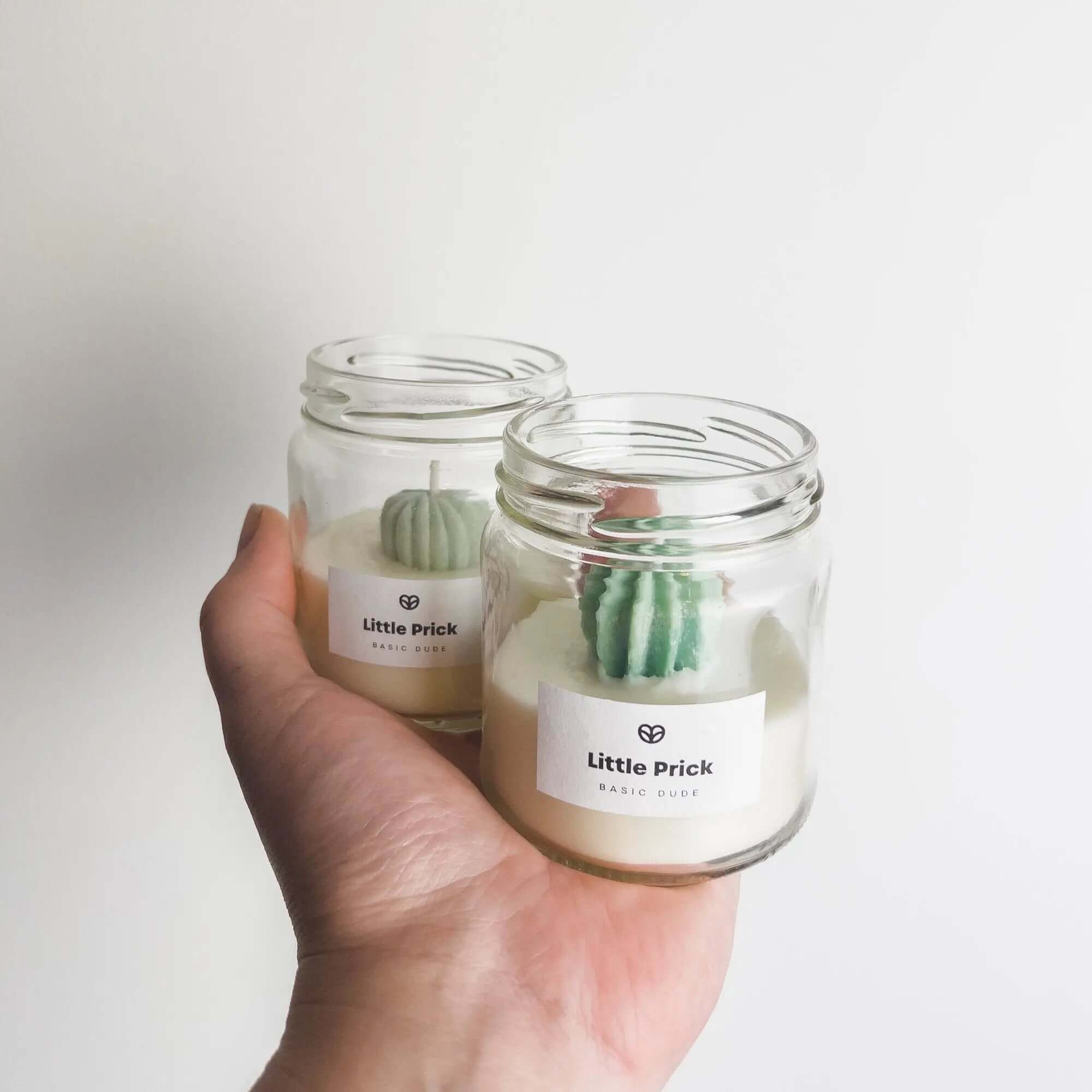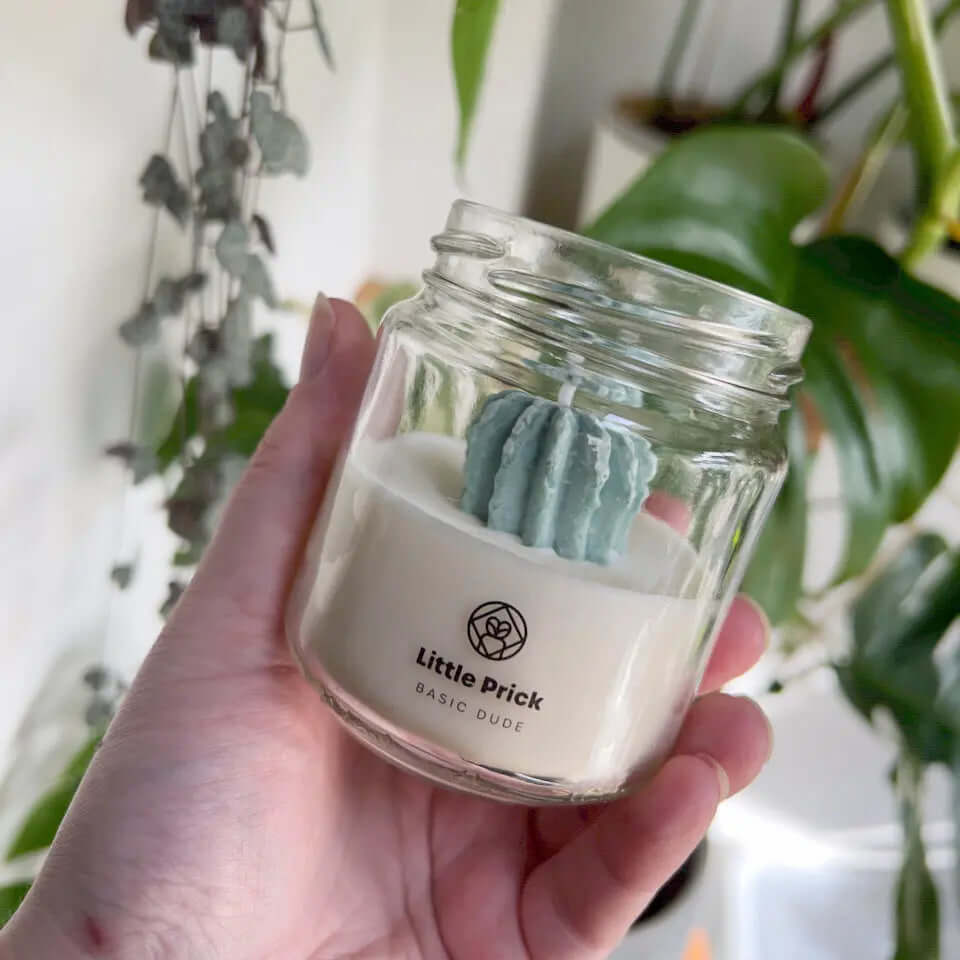 Cactus Candle "Little Prick", Unscented - Handmade - Soy Wax
Little Prick cactus candle in a jar will be a cute gift to a good friend (or some little prick, hey?), or for your own home!
This small candle will be a nice decor on your tabletop, a shelf, or a cabinet. The design is an extension to the Large Cactus Terrarium candles – giving you an option for a smaller size unscented candle with a single cactus in it.
Note: Last photo is the newest (current) style of packaging.
CANDLE
– Natural soy wax and cotton wick
– 90 grams of wax
– Unscented
– Handmade & hand-poured
– Cute gift and home decor
CONTAINER & SIZE
Candles are hand-poured into glass jars which you can reuse for other purposes once the candle is used.
I'm all in for a better environment, are you?
– Jar size is 65 mm in diameter and 80 mm in height
– Jar volume: 212 ml
– Includes a black metal lid
---