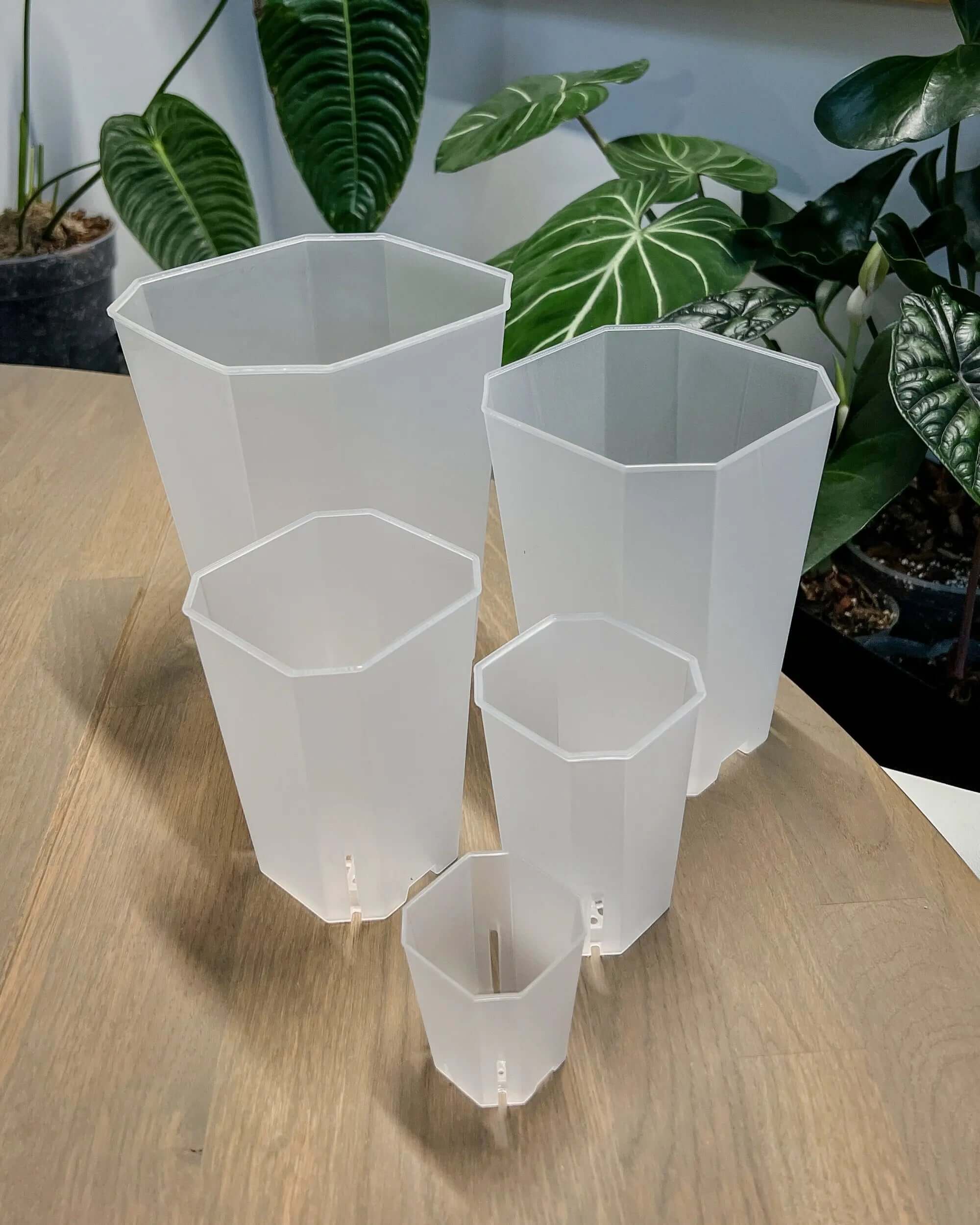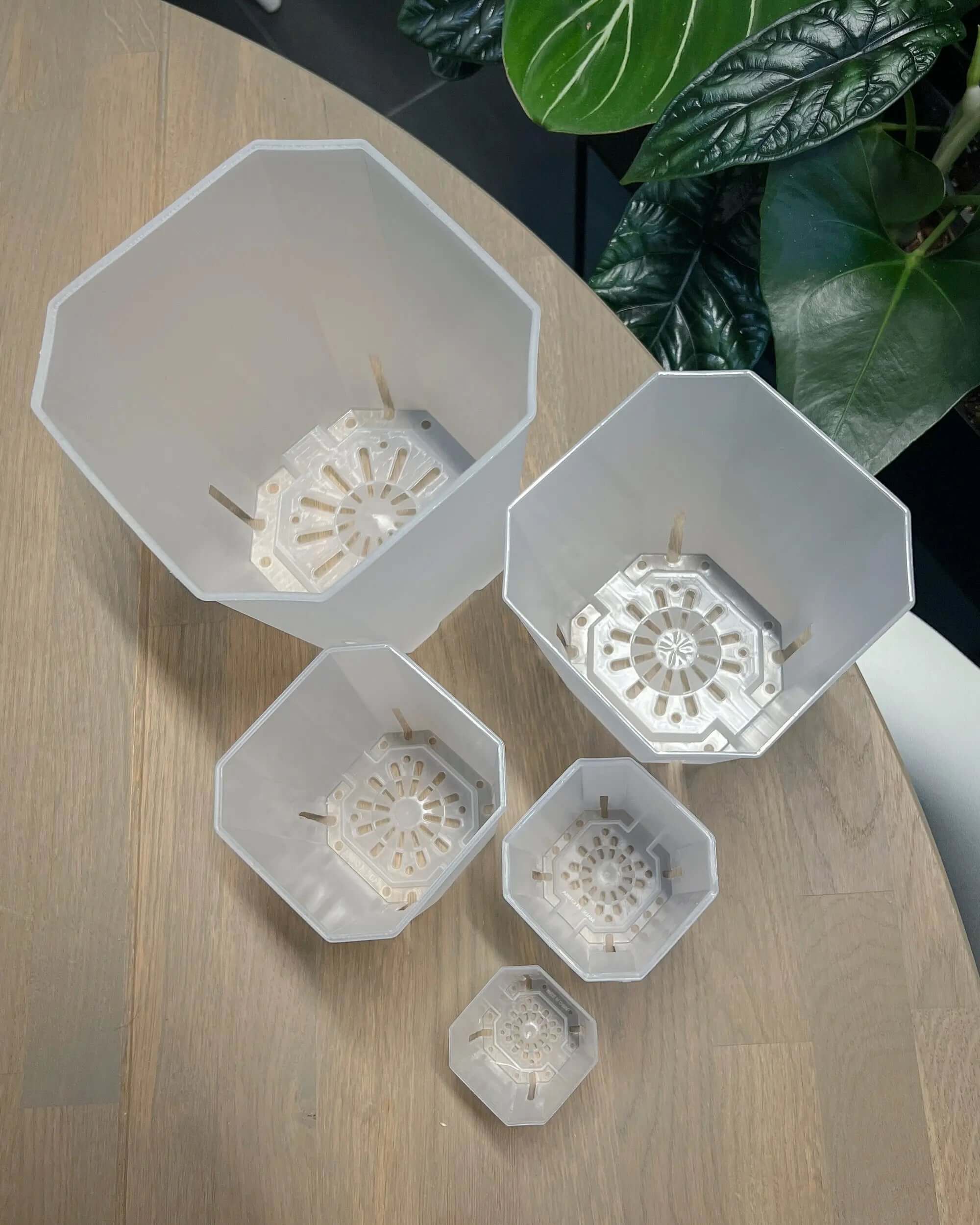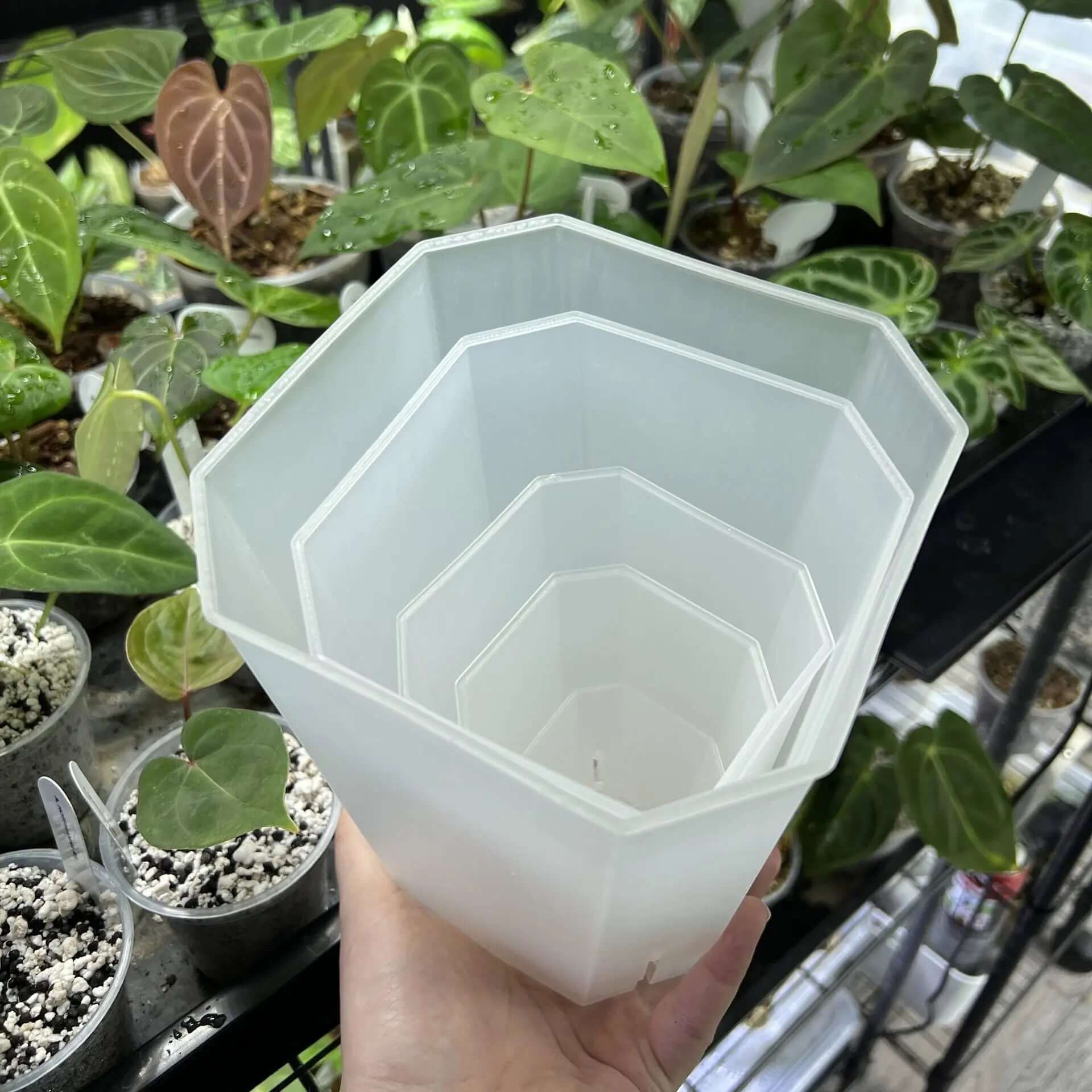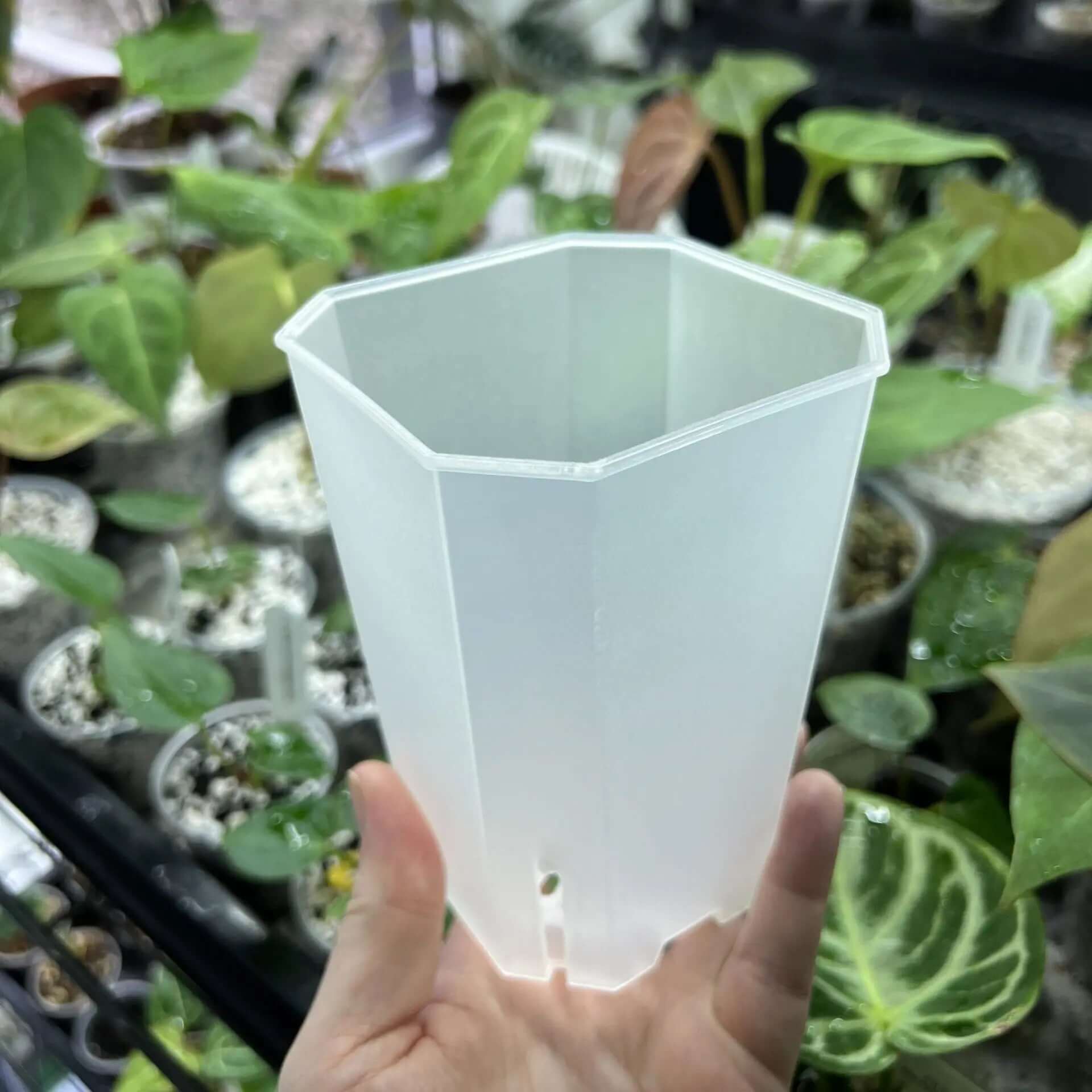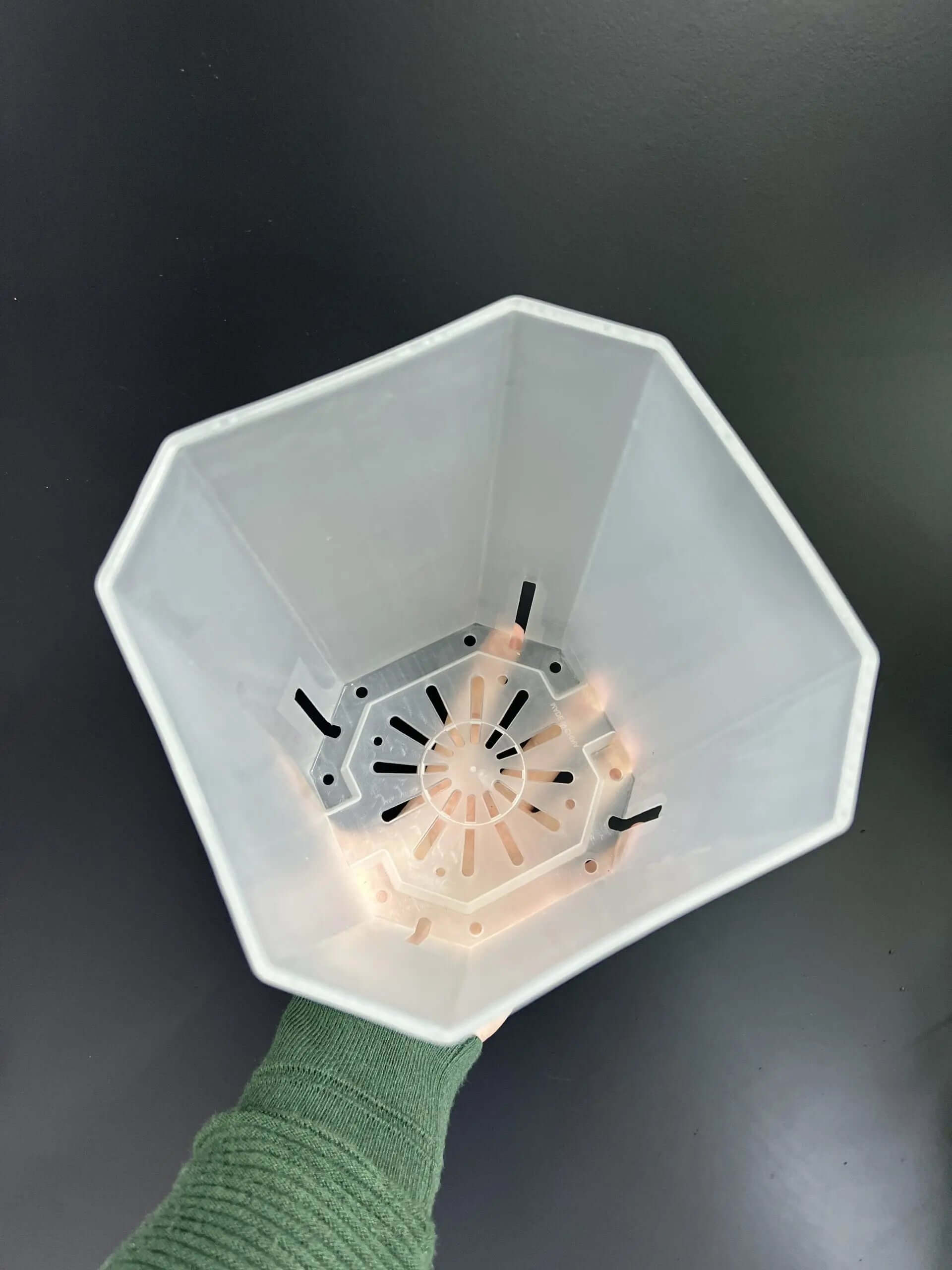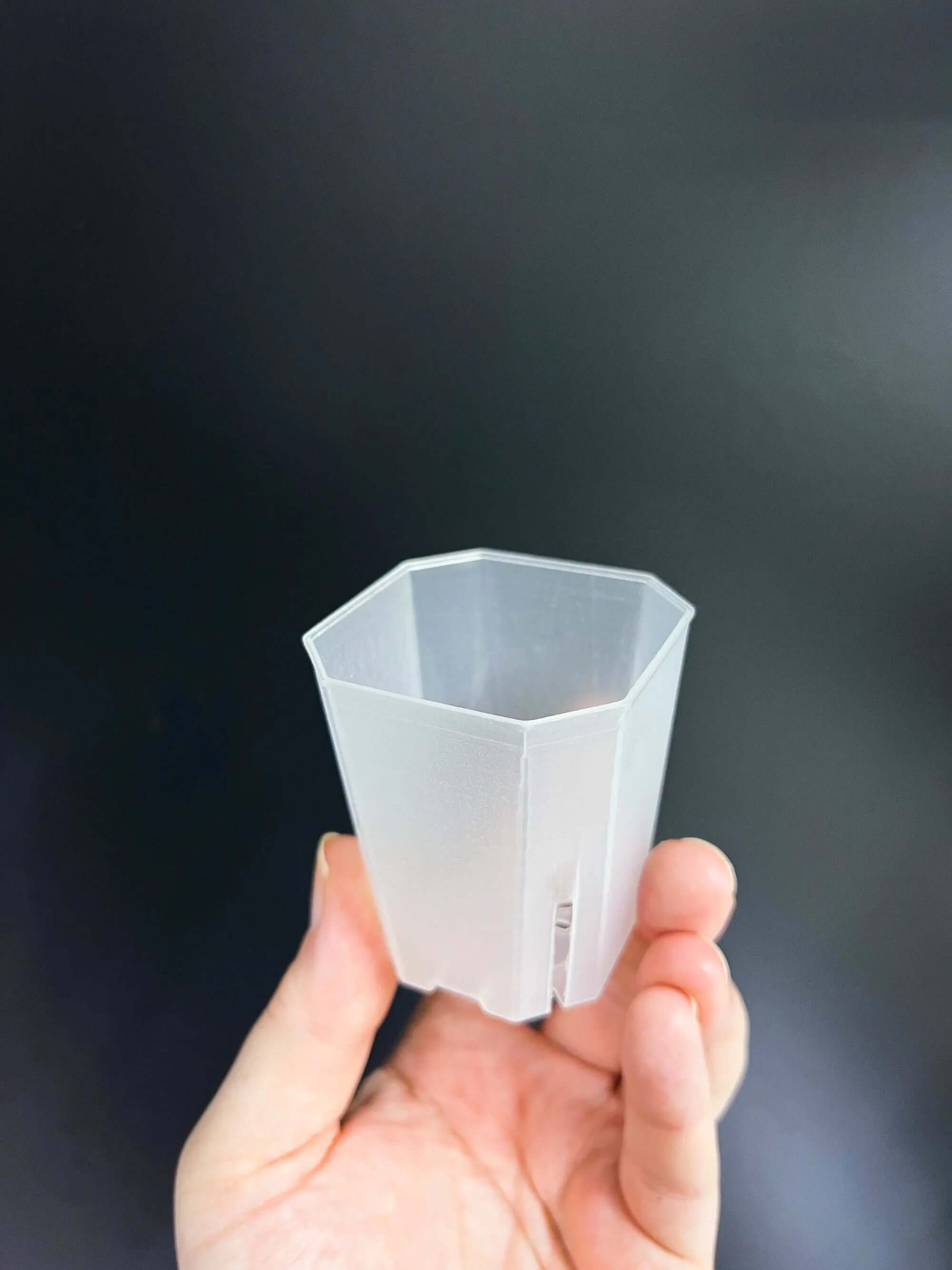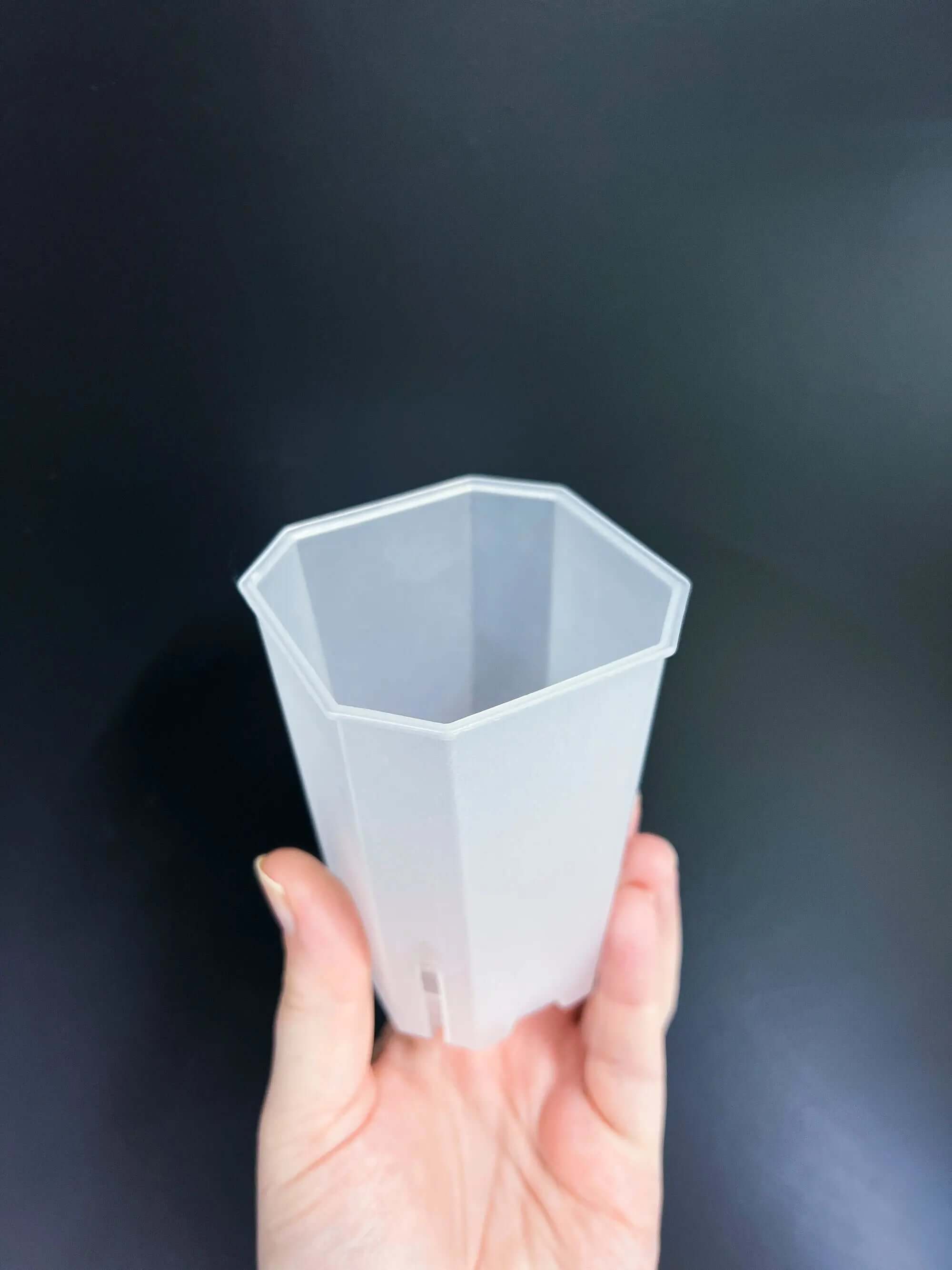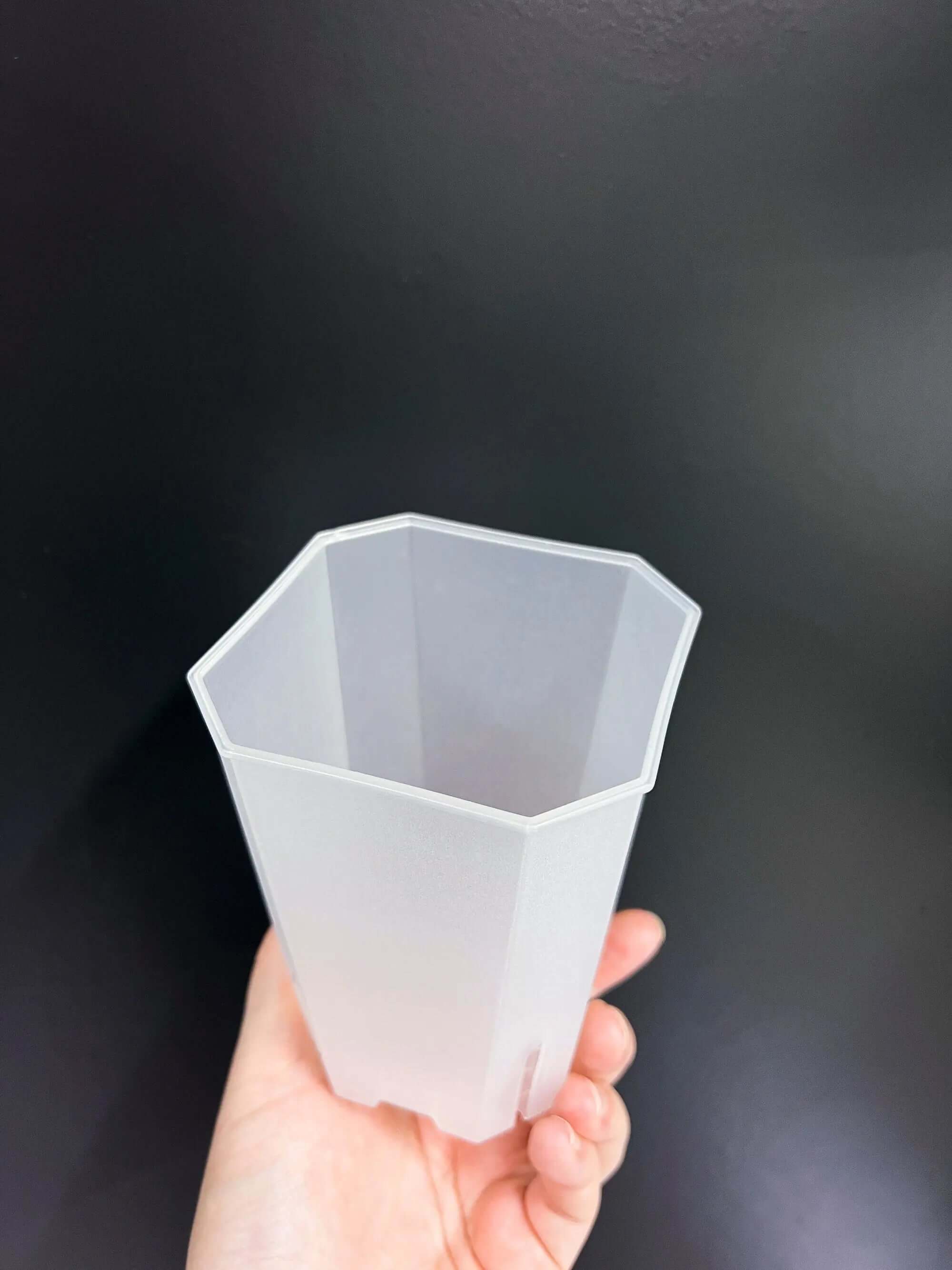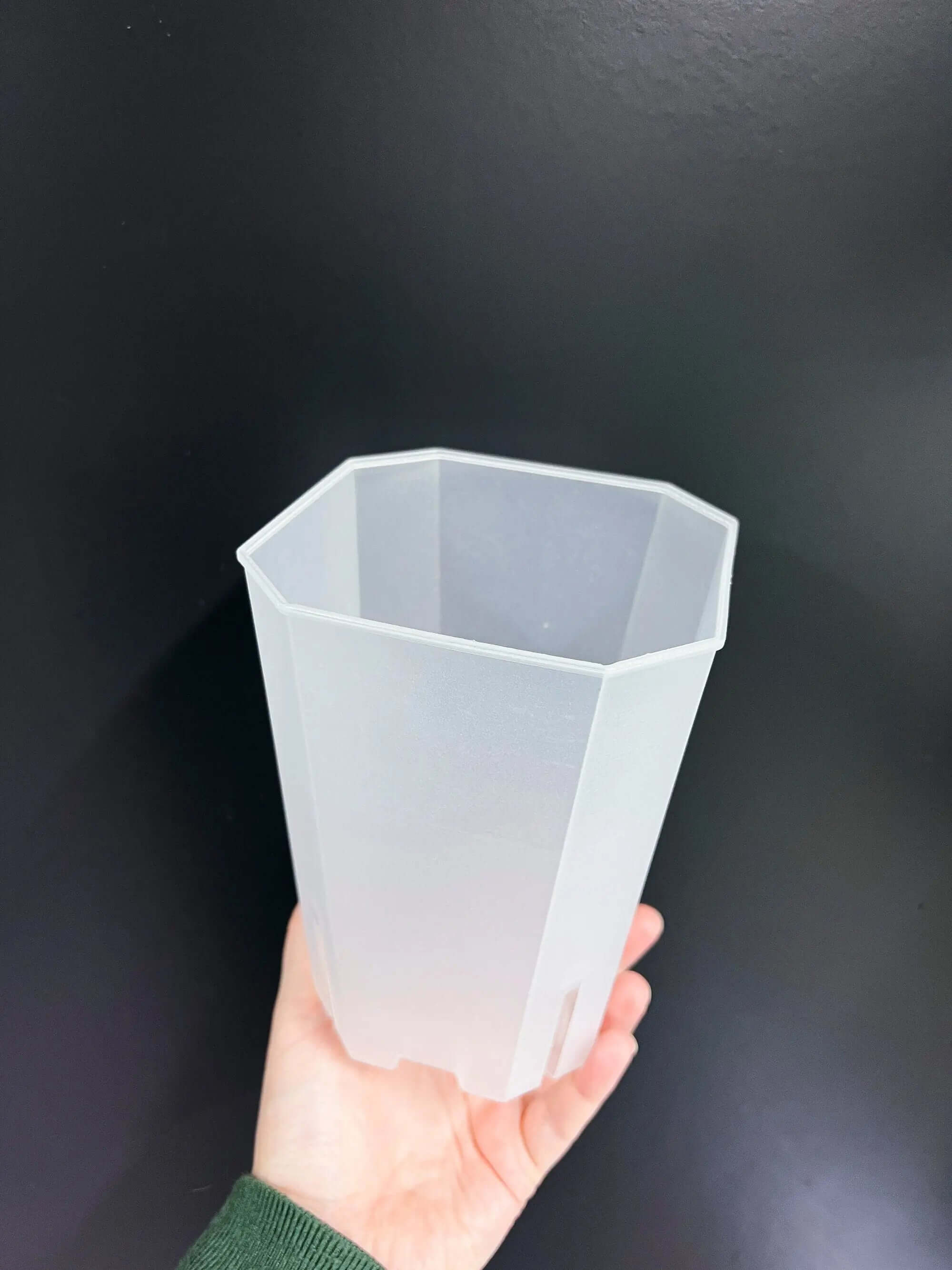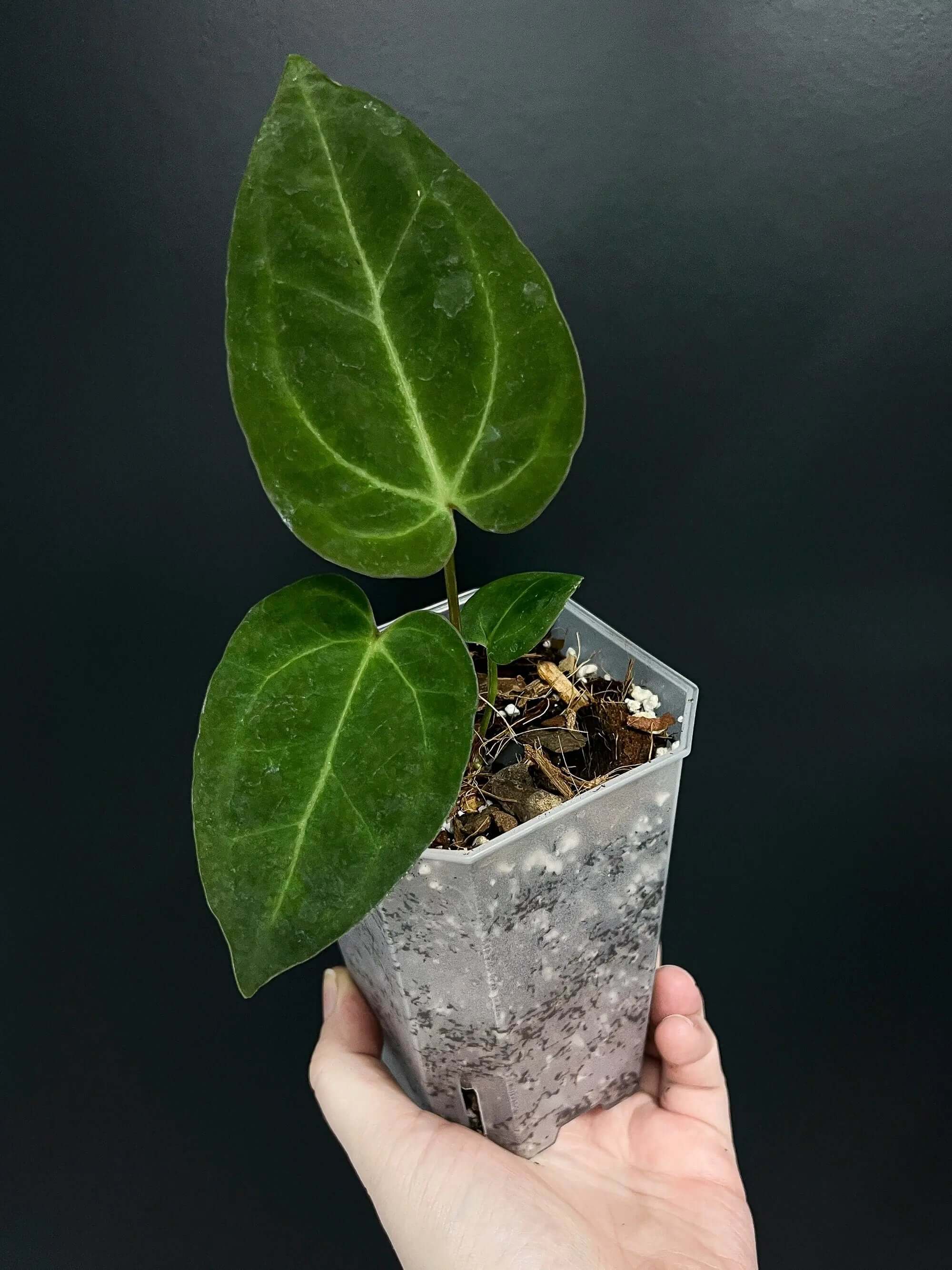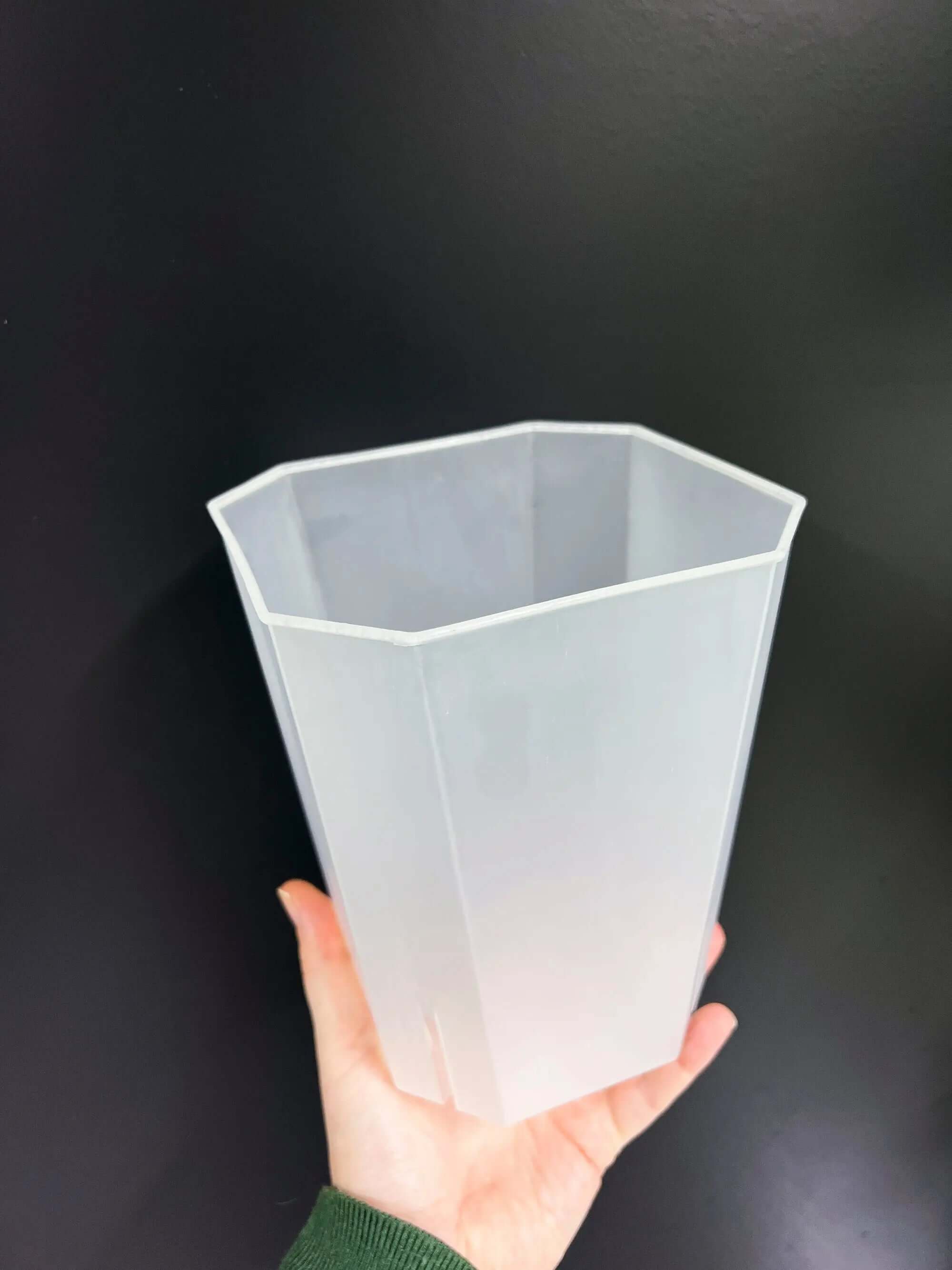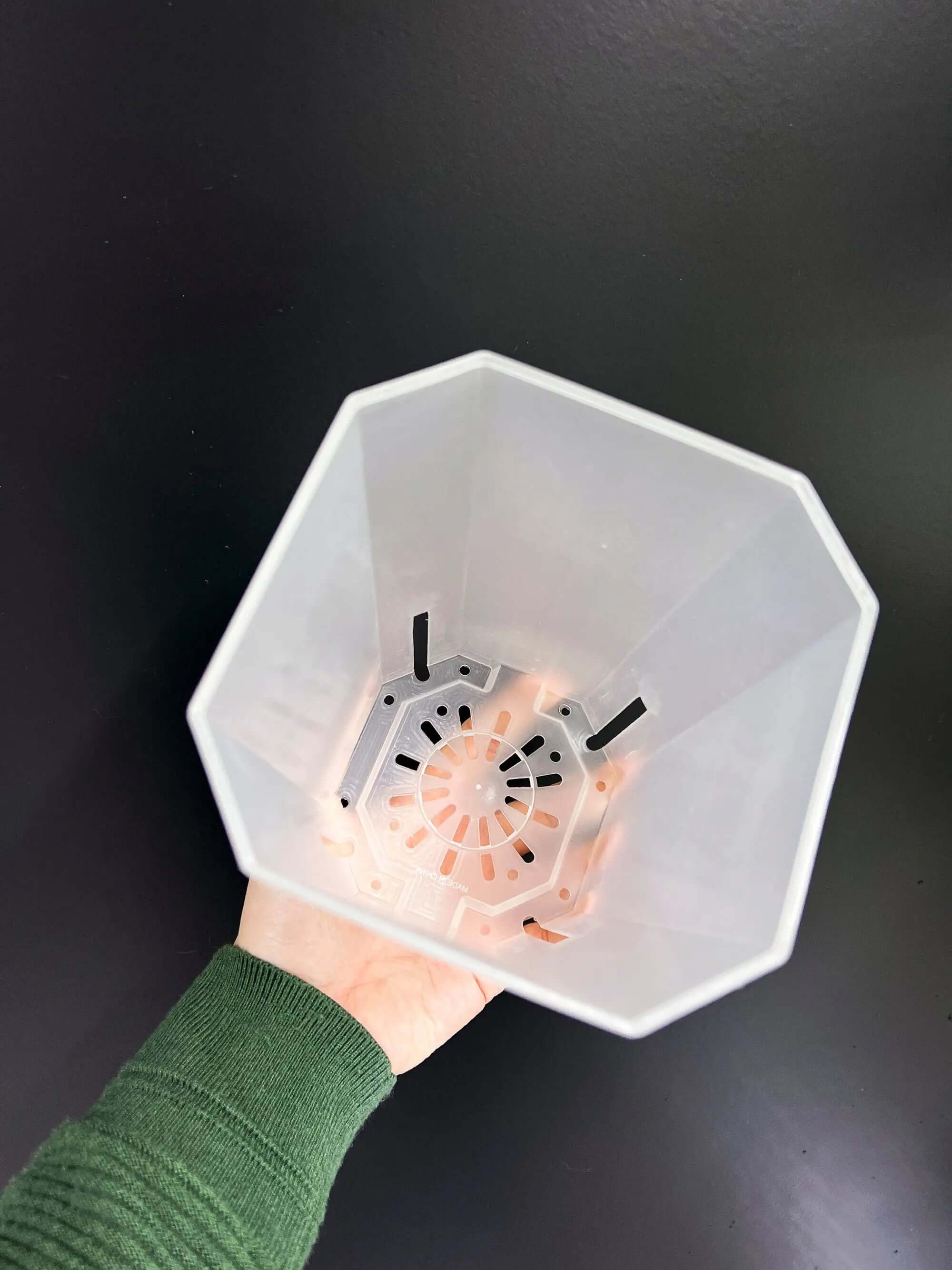 Square Aroid Pots - Semi-opaque Plastic
Update: 9 cm size will be back in stock soon!
Matte, Semi-opaque, tall plastic pots in square shape. Perfect for all size plants - from seedlings to medium and large-size plants. Particularly useful for aroids with larger root systems. 
These pots are also space-efficient - not only do they have a larger volume, but they also take less space when arranged next to each other. 

Pots can be used with soil, perlite, lechuza pon, leca, or any other substrate. The bottom of the pot has multiple drainage holes, and four slits on the sides (one on each corner of the pot).

Pots are made of frosted clear (matte) PP plastic.
Pot sizes
| | |
| --- | --- |
|  Width (top) | Height |
| 5 cm | 5.8 cm |
| 7 cm | 10 cm |
| 9 cm | 12.4 cm |
| 12 cm | 16.4 cm |
| 15 cm | 18.5 cm |
---