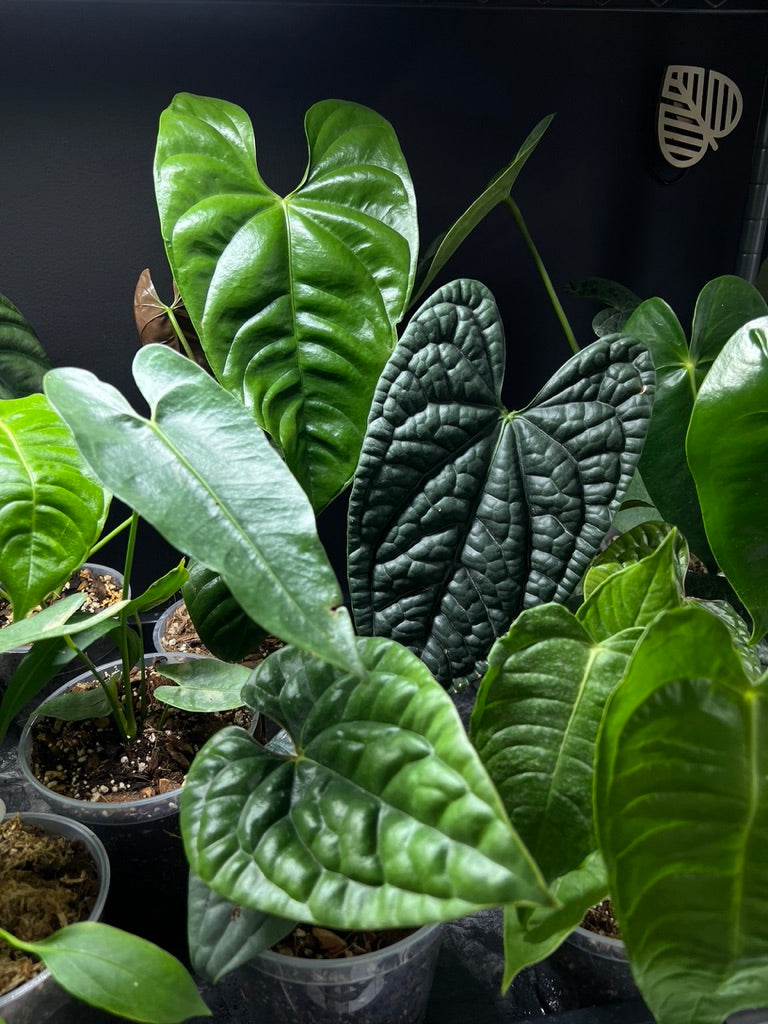 Terms and conditions
Shipping terms, order cancelation, returns, refunds and more
Destination countries
Delivery is currently possible to the most EU countries, and a few non-EU countries like Turkey, Switzerland (with exception to shipments containing organic products, e.g. plants, moss etc.).
If your country is not listed, please contact me to see if there are any possibilities to deliver to you.
Delivery services
Depending on country, orders are shipped using either DPD, DHL, UPS or PostNL delivery service. Packages are always shipped with tracking. For plant orders its highly recommended to choose UPS (express) shipment to ensure a fast delivery time. I hold the right to choose a better/faster service if the selected service has delays or other issues at the given time.
Order tracking
Once your order is shipped, you will receive a Track & Trace code via email. Shipments sent on Mondays and Thursdays should be trackable already on the same day, or next day. If there are issues with tracking, please do let me know.
Additional fees
Responsibility for any eventual extra fees or import costs related to the shipment are for the buyer. By placing the order you accept this responsibility. This usually only applies to shipments to non-EU countries.
Order cancelation
Contact me as soon as possible if you wish to cancel your order. If your order has been sent, it is no longer possible to cancel. In that case, please reject the package at the door, and request it to be returned to the sender. However, this does not apply to plant orders.
Returns
You may return the ordered item(s) within 14 days from the day of shipment. This does not apply to living plants, cuttings, or seeds. Items must be returned unused and in their original state. Return costs are for the customer. Please contact for more details.
Delivery damage
It's out of my hands what happens during delivery, and I am not accountable for the delivery damage. However, please inform me about these cases.
Non-plant orders. If your order has arrived damaged, please inform me and create a claim with the delivery company as soon as possible. Insurance may apply.
Plant orders. If plants have arrived without any delays (missed or replanned delivery) but are damaged, please contact me.
Failed delivery attempts
If the plants have not arrived at the receiver, or have arrived damaged due to receiver's inability to receive the package on the given address, or at the planned delivery date, or the receiver has replanned the delivery date that has caused a delay, as a seller I am not responsible for the delay-caused damage. By placing an order, buyer confirms that he/she will be able to receive the package based on the dispatch schedule. Otherwise, please leave a note when placing an order regarding the preferred shipment day/week.
Refunds
Products must be returned in their original state with no damage or signs of use, in original packaging if applicable
In general, live products (plants, cuttings, corms, seeds etc.) are not refundable, but exceptions may apply if a mistake has been made on the side of the sender
You will get refunded once your order comes back to me
Shipping costs are not refundable
Express delivery
For plant deliveries outside the Netherlands and Belgium, I strongly advise choosing UPS Express Shipping method. If a standard method was chosen and order contains very perishable plants, the customer will be contacted and offered the express shipping upgrade. If a customer insists on using the standard shipping method, I cannot be responsible for the potential damage caused by a long delivery time.
If for some reason the Express Shipment option is not available in the checkout, please let me know.
Weather conditions
Plants are shipped with outside temperatures no lower than +5°C and no higher than +28°C. In winter, the buyer is advised to add a heat pack to his order.
Plant orders will be shipped once the temperature normalizes. The customer will be informed about this fact. If this is a problem, the customer may ask to cancel the order instead.
Plant damage
Some shipping damage may occasionally occur despite best packing efforts. Unfortunately, no refunds can be issued for minor shipment caused defects such as teared or broken leaves, or discoloration. Plants are fragile and sensitive, and they undergo stress during shipment. With the right care and conditions, the plant will quickly recover, and grow new leaves in reward. For local customers, it is also possible to pick up the order to avoid possible shipment damage.
Pest Prevention
Whenever you introduce a new plant to your existing collection (from any shop, private seller or a garden center), it's strongly advised to inspect the plant, as well as to isolate it before adding it to your other plants. All my plants are periodically treated with a pesticide-free pest prevention treatment called Ecoshield by Moowy.
Plant Acclimation
Plants undergo stress during shipment, so it is advised to not stress the plant right after the arrival. This means no repotting, watering or putting it straight under the growlights. Let the plant adapt for a couple of days, and get used to its new environment.
Agreement
By placing an order, the buyer confirms that:
The provided delivery address, customer information, e-mail and phone number are correct
He/she agrees to the Terms & Conditions stated on this page
Need more answers?
For more questions please feel free to send a message via the contact form or to contact@smukhi.nl