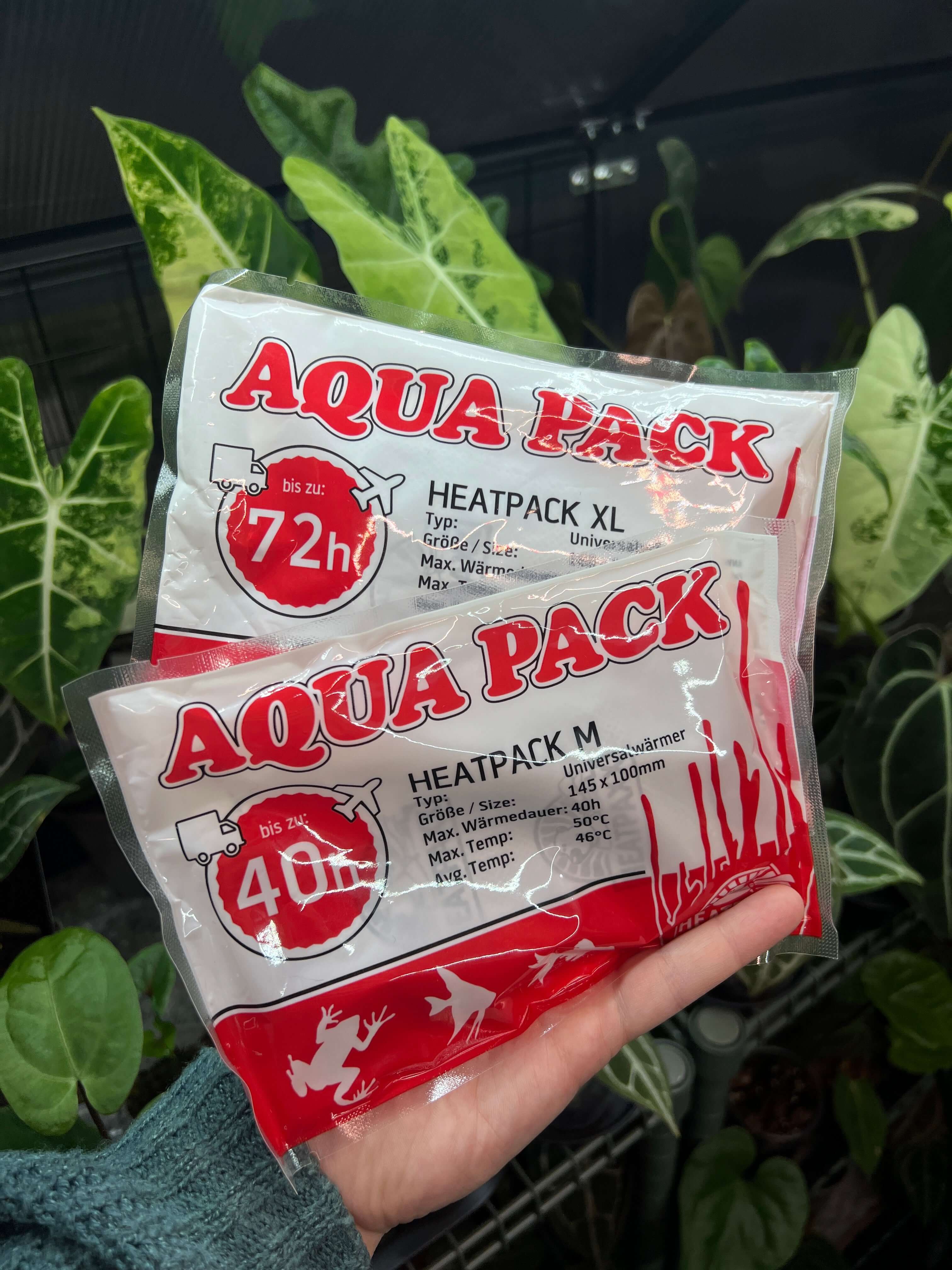 Winter Plant Shipment Update
Due to the cold weather plant shipments may de delayed. Shipments will be resumed once the weather is safe enough (no sub-zero temperature). Plant orders will be processed in the order they have been received.
To ensure your plants have a safe and warm trip on the way to your home, make sure to add a heatpack to your order. It will keep the plant(s) warm for 40 or 72 hours. Heatpack, in combination with 100% natural hemp fiber that acts as insulation and corrugated cardboard the plants are wrapped in, they will have a safe trip during the chilly days!
Get a heatpack
Season For Growing
Prepare for the colder and darker months and keep your plant growth constant! Set up moss poles, do last repottings and giving plants the environment to thrive through the winter.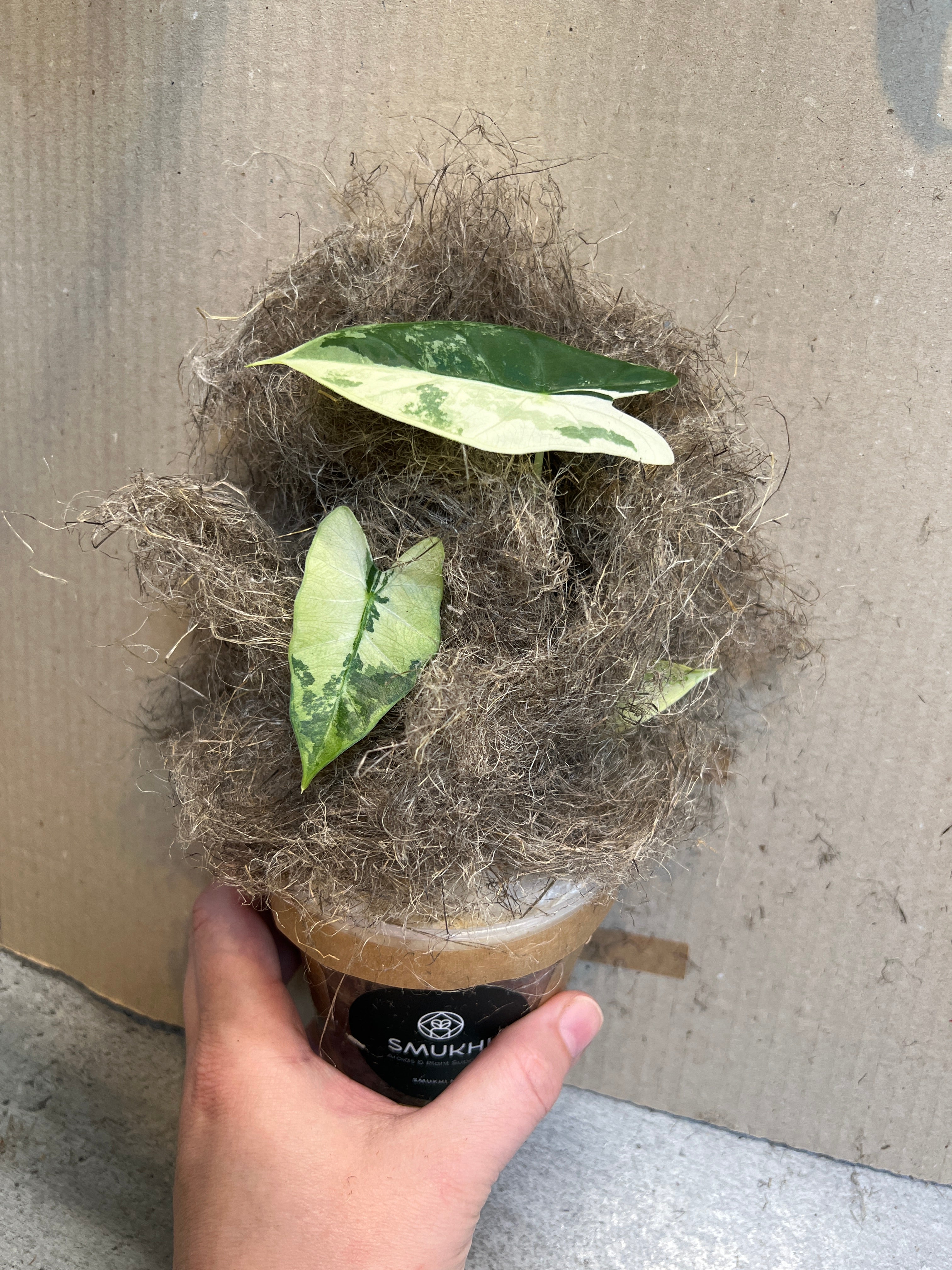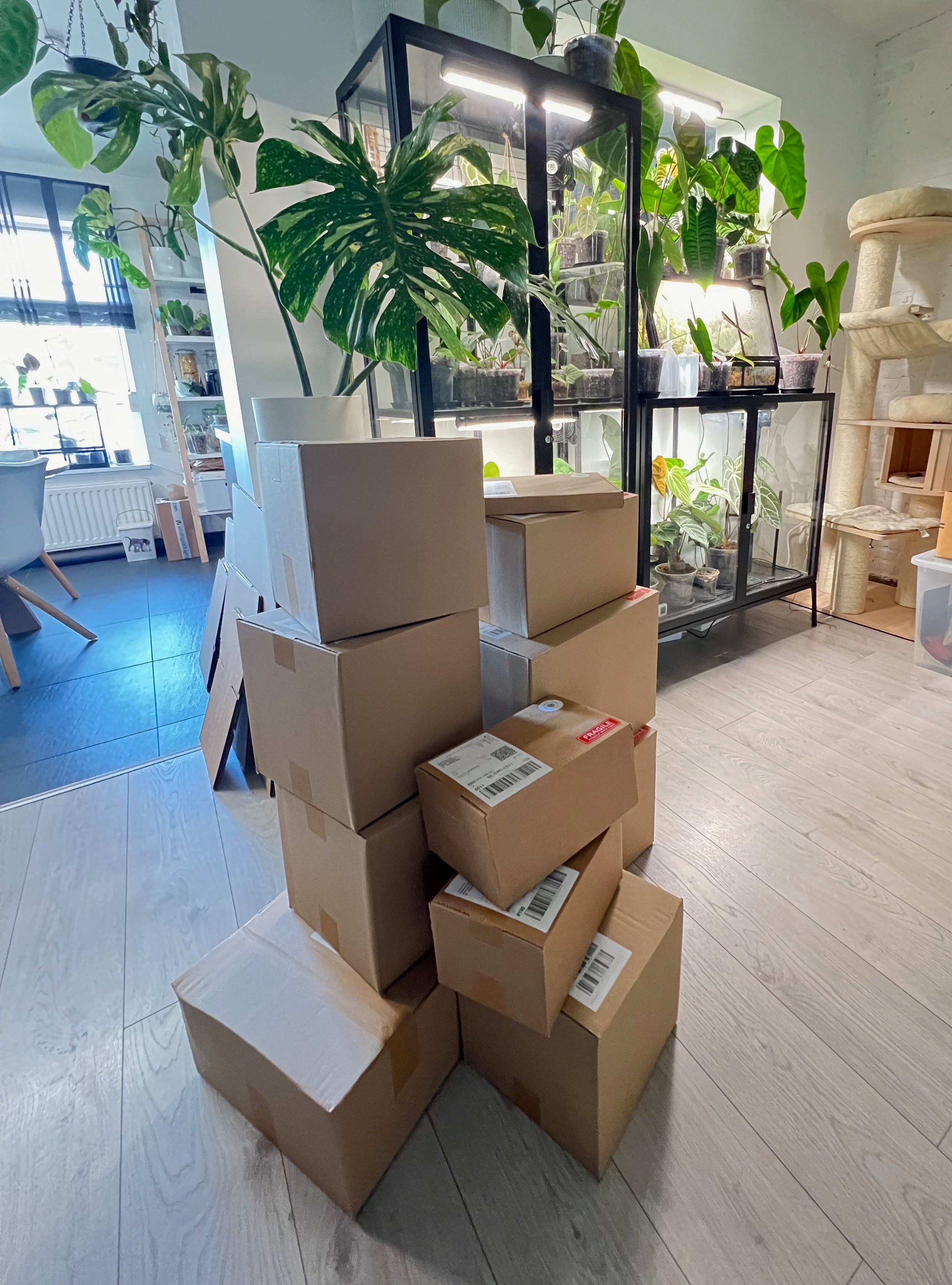 Ding-Dong! Plant Mail!
You have received your new plants, but how do you safely unbox and acclimate them, especially in winter time?
Here are a few tips on how to do that:
1. One of the things to avoid is sudden temperature change. If plants have been in transit in winter (even with a heat pack) please let the box to sit in room temperature before you open it, and let it adjust to the warmth slowly. This way the plants won't get the sudden warm temperature shock.
Unbox With Care
2. Just like plants have been packed with care, they should also get unpacked the same way - slowly and carefully!
Plants are taped to, and wrapped in corrugated cardboard to hold them in place, and foliage is tucked in soft filling (either 100% hemp fiber or synthetic fluff) to keep the stems and leaves safe and intact.
Hemp fiber/fluff and tape should be removed bit by bit and without pulling to avoid damaging any leaves (especially if there is a new leaf on the way).
Give It Time To Adjust
3. Even though you might be excited about your new plant(s), please wait with directly putting it under (grow)light, beginning with spraying, watering, fertilizing, repotting and doing other activities. Plant(s) have been through stress traveling to you and deserve to acclimate first. Plus, as our environments are different, plant(s) will need to get used to your home - your light conditions, humidity, temperature and of course, your plant care habits.
Ideally, let the plant acclimate for at least a day or few in low light and moderate temperature (not too cold or too hot). You can also put the plant in a plastic box with lid to give it enough humidity while it's acclimating. Open the lid couple of times to air the box. Introduce the plant to its new home slowly.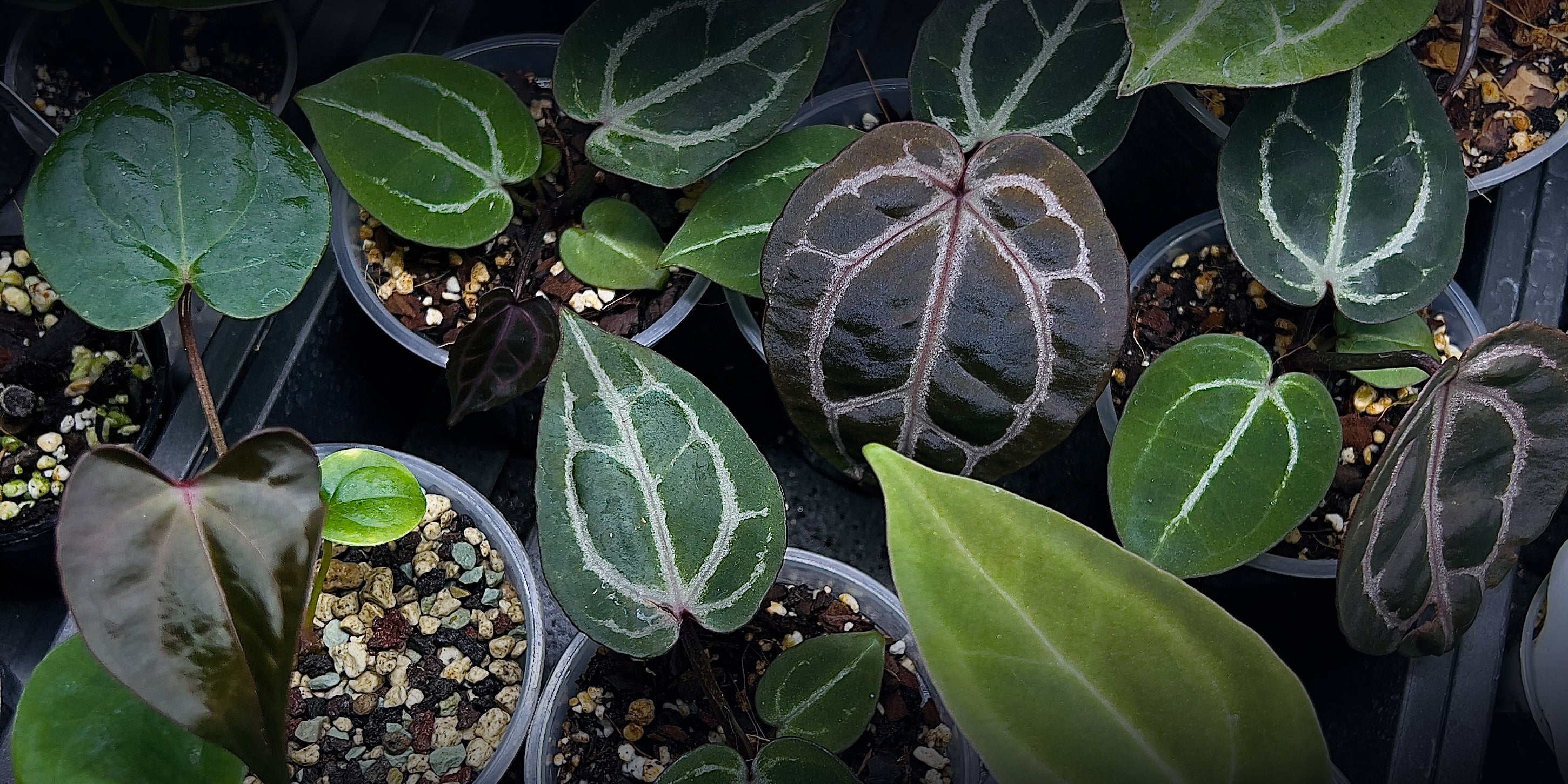 Passion that once grew into a
One-Person Run Small Business
SMUKHI is an online plant store, run from the Netherlands. I'm not just an obsessed plant lover. I'm an entepreneur, I'm your social media buddy, your supplier, your customer support, but also a designer, illustrator, content creator, website builder, photographer, order picker & packer. I love doing what I do - growing my personal plant collection, and supplying fellow plant lovers. Want to know more about me?
FAQ
Here you will find answers to some of the frequently asked questions.
I ship from The Netherlands (EU).
Do you ship internationally?

All products can be shipped to EU countries. Only non-organic products can be shipped to EEA countries (like Iceland, Liechtenstein, and Norway), as well as the US and UK. This means that live plants, and organic matter like moss, soil, corms, and seeds can only be shipped within the EU.
When are the orders shipped?

Orders are shipped twice a week - on Mondays and Tuesdays.

Please try to place your order until Saturday night as latest to ensure a fast dispatch on Monday.

Some factors such as too cold or hot temperatures may affect the dispatch date. You will be informed if a delay is expected.